Aerospace Engineering Ph.D. Program Gets $840,000 Boost from U.S. Department of Education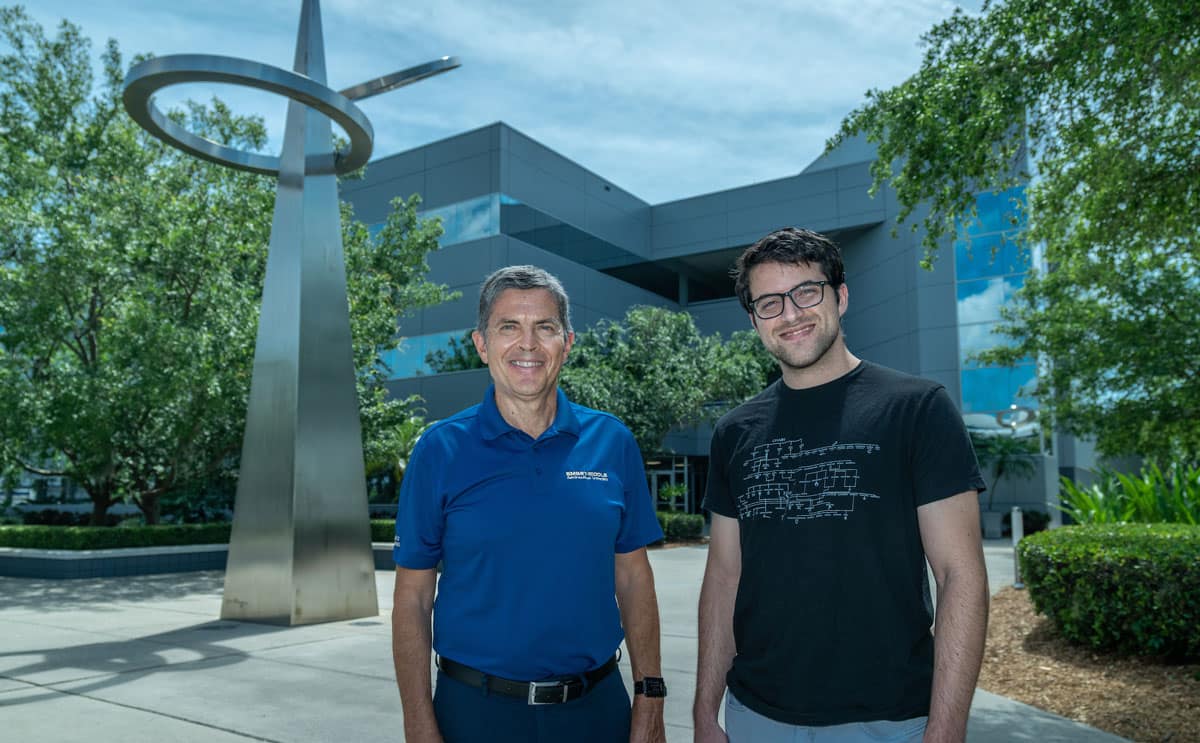 Fourteen Aerospace Engineering doctoral students at Embry-Riddle Aeronautical University were recently supported with funds from an $840,000 GAANN (Graduate Assistance in Areas of National Need) grant, awarded by the U.S. Department of Education.
One beneficiary of the grant, Ph.D. student Kaela Barrett, who is currently using 3D printing to design and optimize structural performance, has been using the flexibility afforded by the grant to explore the various niches within engineering.
"I want to work on something revolutionary — something that can truly make an impact on how we currently address a technological issue," she said.
Born and raised in St. Vincent and the Grenadines, a multi-island independent nation in the Caribbean, she became fascinated with airplanes — mostly, she said, because her island was so small that it did not have an international airport, which made jet sightings uncommon. When she did see a plane, though, she wondered why each was designed differently from the last and how such massive machines could "so effortlessly" fly. By the time she was named valedictorian of her high school, these interests had shaped her focus.
She knew she wanted to be an engineer.
"My interest in airplanes led me to Aerospace Engineering at the best university in the field: Embry-Riddle," she said. "I immigrated to the United States in 2015, just prior to starting my undergraduate studies at Embry-Riddle, and I became a naturalized U.S. citizen in 2020."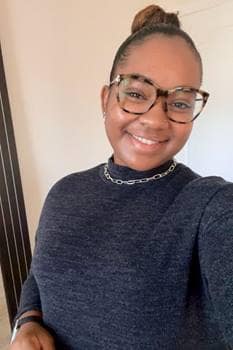 Kaela Barrett is one of 14 doctoral students to benefit from the GAANN grant. She also won a fellowship from the Drs. Charles and Elizabeth Duva Endowed Fellowship in Aerospace Engineering. (Photo: Kaela Barrett)
Thanks to grants programs like GAANN, she added, she has been able to weather difficult periods without interrupting her studies. She was also a recipient of a fellowship from the Drs. Charles and Elizabeth Duva Endowed Fellowship in Aerospace Engineering 2021-2022.
"Last year, the active volcano on my home island erupted, and my family was temporarily displaced and faced crippling expenses," she said. "Without the GAANN aid, I would not have had the financial support needed to continue my research and education. The funding enables me to become more knowledgeable in highly specialized areas, so I may one day apply my expertise in industry for the betterment of technology and our society on a whole."
That sort of impact is attainable, Aerospace Engineering Department Chair Tasos Lyrintzis said, thanks to the Aerospace Engineering Department's commitment to students.
"The GAANN program has had a tremendous impact because every single dollar goes directly to the students," he said. "Embry-Riddle is not charging any overhead, and it is also contributing to the tuition and fees."
Another grant recipient, Nicholas Peters, a final-year Ph.D. student from Bradenton, Florida, who is focusing his studies on aerodynamics and propulsion, already interns at NASA as part of the NASA Pathways Program and will begin working there full-time after graduation.
"Working at NASA was my dream job, so I was ecstatic to get the position," he said, adding that his job is linked to the Aeromechanics Branch at NASA Ames Research Center. "I've been working on enhancing the modeling tools that engineers typically use while also undergoing the conceptual design of rotorcraft."
Lyrintzis, who also serves as principal investigator on the grant — he secured the funding working alongside fellow Aerospace Engineering professors Drs. Marwan Al-Haik, William Engblom, Troy Henderson and Gordon Leishman— noted that the three-year program provides financial assistance to graduate students in need, as well as instructional training.
That training, according to Peters, who plans to be a professor later in his career, is a big part of what attracted him to Embry-Riddle in the first place.
"I knew aerospace engineering was the route for me, and I was determined to go to a university that I felt had the best resources and expertise," he said. "The [grant] program has helped prepare me for teaching via closer interaction with students and faculty members. Being a GAANN fellow has also allowed me the opportunity to allocate more time to understanding how classroom material can practically be applied to relevant engineering applications."
The current grant recipients from Embry-Riddle's Aerospace Engineering Ph.D. program are listed as follows:
Kaela Barrett
Scott Bender
Nolan Coulter
Patrick Downs
Marco Fagetti
Devon Hardy
Nicholas Peters
Nicholas Reed
Benjamin Malczewski
Brennan McCann
Frederick Schill (Duva Fellow, 2020-2021)
Paul Winner
Nicolo Woodward
John Zelina
The $840,000 grant includes an additional $450,000 cost-share and is a continuation of a previous $650,000 award, which included an additional $350,000 cost-share.
Embry-Riddle's Aerospace Engineering department is one the best in the nation, ranked No. 25 overall by U.S. News & World Report for its graduate program and No. 5 for its undergraduate program. GAANN fellows capitalize on this excellence as they explore effective teaching techniques, gain hands-on experience with classroom instruction and observe experienced instructors. In the Aerospace Engineering Department, this includes 34 faculty members who are distinguished in research and teaching.
Posted In: Engineering | Institutional News | Space