A Message from the President Regarding Athletic Programs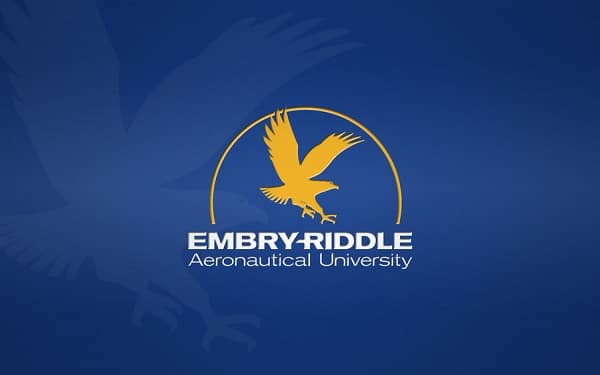 Dear students, faculty and staff:
At Embry-Riddle Aeronautical University, we take pride in our student athletes as well as our "Student, Person, Player" focus. Our athletes are first and foremost Eagles of the highest caliber, dedicated to pursuing their academic goals while exemplifying teamwork and service to others. In keeping with our focus on athletes as students first, decisions about our Athletic programs amid the global pandemic have been guided by our concern for the health of the entire university community.
As of this writing, Embry-Riddle has made no decisions regarding spring 2021 Athletic training or competition by students on our residential campuses in Daytona Beach, Florida and Prescott, Arizona. I have been participating in discussions with other university presidents affiliated with the National Collegiate Athletic Association (NCAA, Division II) Sunshine State Conference (SSC), which encompasses teams on our Daytona Beach Campus. Dr. Anette Karlsson, chancellor of Embry-Riddle's Prescott Campus, has engaged in similar conversations with members of the National Association of Intercollegiate Athletics (NAIA).
There will be additional meetings in the coming weeks and I wanted to provide you with insights into my thinking about Athletics at this stage, and also share that the final decision, in keeping with most Covid-19 related actions, will be a university-wide decision.
Embry-Riddle was fortunate to make it through a condensed face-to-face fall 2020 semester without being overwhelmed by Covid-19 cases. Between June 22 and Nov. 19, we conducted 9,088 Covid-19 tests and confirmed 253 cases. Those numbers represent a 2.8 percent positivity rate. This rate is well below the 5 percent threshold proposed by the World Health Organization as critical for reopening operations. By comparison, the State of Florida's positivity rate as of today's date is 7.91 percent. The State of Arizona's rate is 14.58 percent today. Embry-Riddle's strict health precautions seemed to help us keep our number of infections down.
However, Embry-Riddle did see distinct outbreaks of Covid-19 related to Athletics as well as ROTC physical training. Therefore, we know that those activities pose a higher risk of spreading the virus across our campus communities.
We all hope that Covid-19 vaccines can be authorized for distribution very soon. Until that time, I will continue to prioritize the health and safety of the Embry-Riddle community as I evaluate how best to handle Athletics for the spring semester. I expect to provide you with an update within the next few weeks.
P. Barry Butler, Ph.D.
President
Embry-Riddle Aeronautical University