A Brother's Pride Inspires Worldwide Campus Scholarship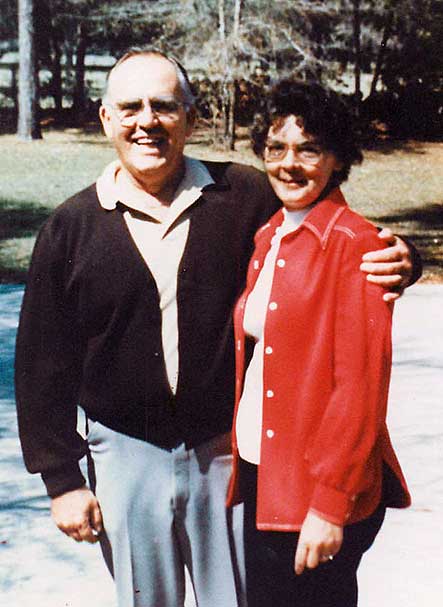 When Bob McCord ('85, WW) earned his Master's degree from Embry-Riddle Worldwide, he sent his sister Marcia Karl a photo of him receiving his degree with a note musing what some of his old teachers and principal would think.
"I laughed because he was not the best student in school," recalls Karl. "He was very proud of having attained that degree."
That pride is one of the reasons that Karl recently created the Bob and Barbara McCord Memorial Endowed Scholarship, which benefits Worldwide Campus students in the College of Aeronautics with financial need. Preference is given to veterans or active military applicants.
Serving in the U.S. Air Force for 27 years and retiring as a chief master sergeant, Bob McCord was in his 40s when earned his Master's degree in Aviation Management.
"He wanted to let other folks know that you can do this when you get older," Karl says. "You don't have to do this right out of high school."
The McCords, who were from the same town in northwestern Pennsylvania, moved around with the military, and Bob's wife Barb worked as a secretary at many of the bases. After Bob passed away in 1988, Barb decided to establish the Bob and Barbara McCord Private Foundation to help others accomplish their educational goals. Barb died in 2013 and is buried with her husband in Arlington National Cemetery.
"I know they would both be very excited and pleased about this scholarship," Karl says.