Formed in 1955, SETP is an international society for test pilots and aerospace corporations that also promotes safety, communication and education in regards to aerospace vehicles and their related systems.
"I am so incredibly grateful for and privileged to have received an invitation," said Bosma, a sophomore aerospace engineering major. "I truly believe that everything happens for a reason and the symposium has really helped me find clearer goals for my future."
Bosma said she was honored to be surrounded by engineers, test pilots and others in the aerospace industry, a mix she referred to as the "intellectual elite."
"These people were just absolutely brilliant and there is a huge wealth of knowledge and wisdom in each and every one of them," she said.
Bosma said she was able to meet several important figures in the aerospace industry such as Colin Miller, who is a test pilot and also the Vice President of Flight Operations for Gulfstream Aerospace Corp., Marine Corps test pilot Art Tomassetti and even took a photo with recently-retired NASA astronaut Scott Kelly, who in March completed a year-long mission aboard the International Space Station.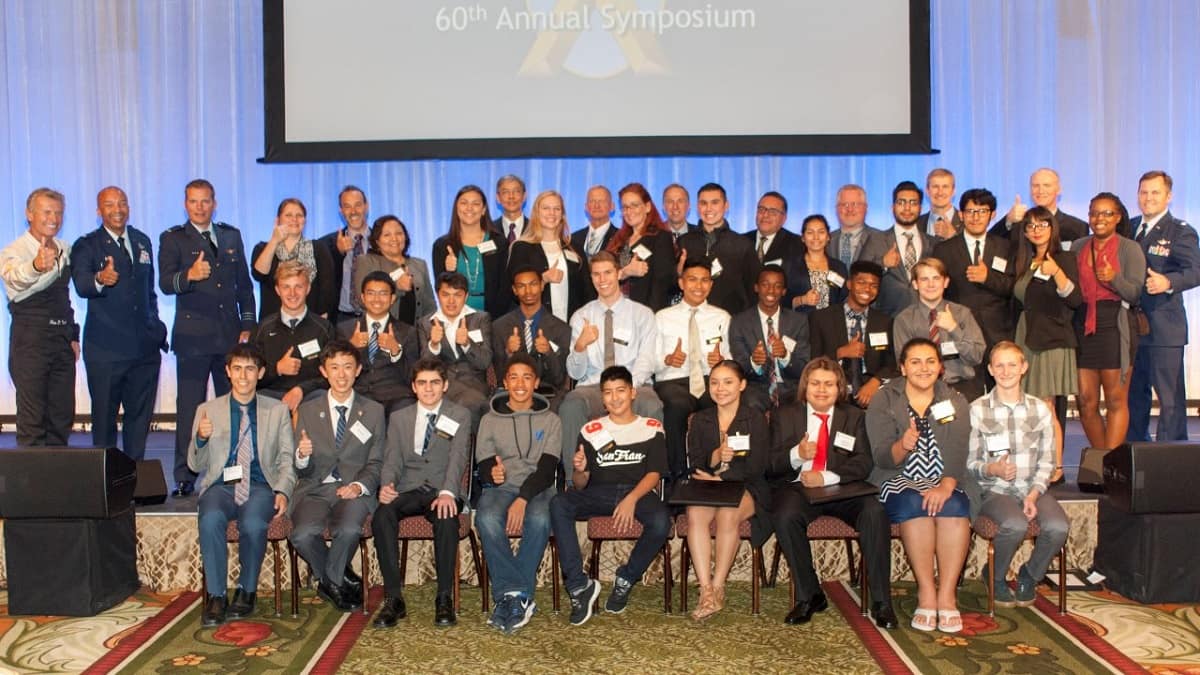 "What shocked me was how friendly they all were and their willingness to spend time talking with me, answering my questions, and providing a connection for me to the industry," said Bosma. "They were genuinely interested in helping me figure out what I want to do with my life."
Even after interning at the NASA Armstrong Flight Research Center in Edwards, California before her freshman year of college, Bosma was unsure where she saw her future going.
"That internship was somewhat nerve-racking for me as I didn't know much at all. I had only just taken calculus and had never taken physics before," Bosma admitted. "But I learned so much and got to experience so many amazing tours of several facilities, not just NASA Armstrong."
But now, after attending the SETP symposium, Bosma says her path is becoming clearer.
"I am now more interested in aerodynamics and flight test engineering," she said, adding that her dream job would be at Skunk Works, the advanced development wing of Lockheed Martin. "The legacy at Lockheed is remarkable and I want to be a part of that."