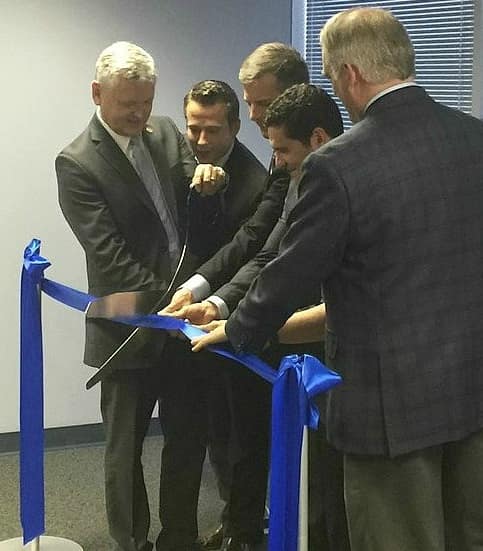 Scheduled to speak are Embry-Riddle's Worldwide Chancellor, Dr. John Watret, Daniel Mooney, Vice President for the Boeing South Carolina Engineering Design Center, North Charleston District 2 City Council Member Rhonda Jerome and Neil Keifer, Campus Director of the Embry-Riddle Charleston Worldwide Campus.
The two Charleston Worldwide Campus locations offer instruction in a traditional classroom setting, and by using EagleVision, Embry-Riddle students have the opportunity to participate in classes utilizing live streaming. Students choose various learning modalities that blend online and EagleVision interactive experiences from anywhere. Embry-Riddle is the oldest and largest aviation and aerospace university in the world and U.S. News & World Report ranks the university's online undergraduate degree programs number one in the nation.
Learn more about Embry-Riddle's Charleston Worldwide Campus at https://worldwide.erau.edu/locations/charleston/.
WHERE: Embry-Riddle Aeronautical University's North Charleston Worldwide Campus, 7301 Rivers Ave., North Charleston.
WHEN: Tuesday, Feb, 7, 4 p.m. to 6 p.m., with ribbon cutting ceremony at 5 p.m.
This event is not open to the public. Please RSVP to Neil Keifer, Campus Director, Embry-Riddle Charleston Campus at (843) 767-8912 or Charleston@erau.edu.
MEDIA CONTACT: James Roddey, Communications and Media Relations Manager, Embry-Riddle Aeronautical University, Daytona Beach, FL; (386) 226-6198; james.roddey@erau.edu.