After conducting testing at the Daytona International Speedway on Jan. 6-8, Embry-Riddle's Robotics Lab hosted the team, which used the lab to create additional seats for their race car while students observed and asked questions.
Because three to four drivers are required to complete the 24-hour race at the Speedway on Jan. 28 and 29, each driver requires a custom-made seat to maximize comfort and performance during the race. The students, many who are part of the Formula SAE team, had the opportunity to interact with drivers Stephane Sarrazin and Sebastien Buemi and learn about design. Embry-Riddle's Formula SAE team is currently designing and building a racecar for an international competition in May.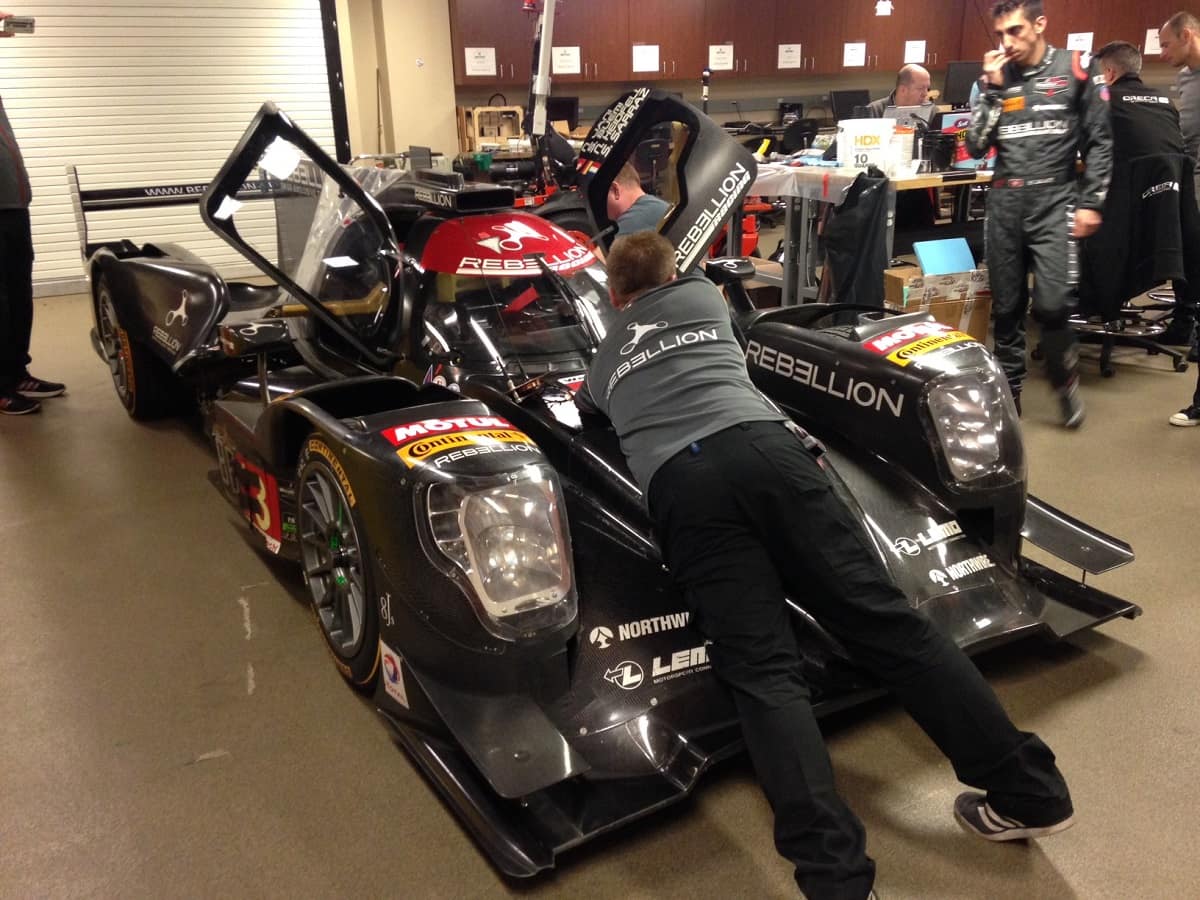 "Being able to see another racing vehicle that close was really cool," said Mechanical Engineering student Maxwell Kline, who is also a member of the Formula SAE team. "When working on Formula SAE, many design hurdles come up, so it was great to see elegant solutions that we may be able to duplicate, such as implementing tension cables to stabilize aerodynamics."
Mechanical Engineering Professor Dave Spitzer, who leads the Center for Motorsports Engineering, said the university's relationship with top-level professional racing teams is important for creating hands-on experiences for students.
"This provided so many benefits for Embry-Riddle and for Rebellion, a true win-win," Spitzer said. "Several leaders of the Embry-Riddle Formula SAE team were in attendance, got an up-close look at the car, asked a ton of great questions, and got to know the crew and team leadership. One student is now in discussions about a possible summer internship with the team. Racing provides inspiration and excitement for young engineers, and helps to reinforce to all of us what is possible."