"Aviation companies may be interested in this technology as a way to label parts on the manufacturing floor, to make the assembly process more efficient," said Dr. Rafael Rodriguez, associate professor of mechanical engineering, "but it could be useful for any type of product where you don't want a permanent label. We're using ink that's soluble, so it can be removed from the item later."
The printing technology, called flow focusing, was first developed by researcher Dr. Alfonso Gañán-Calvo of the University of Seville.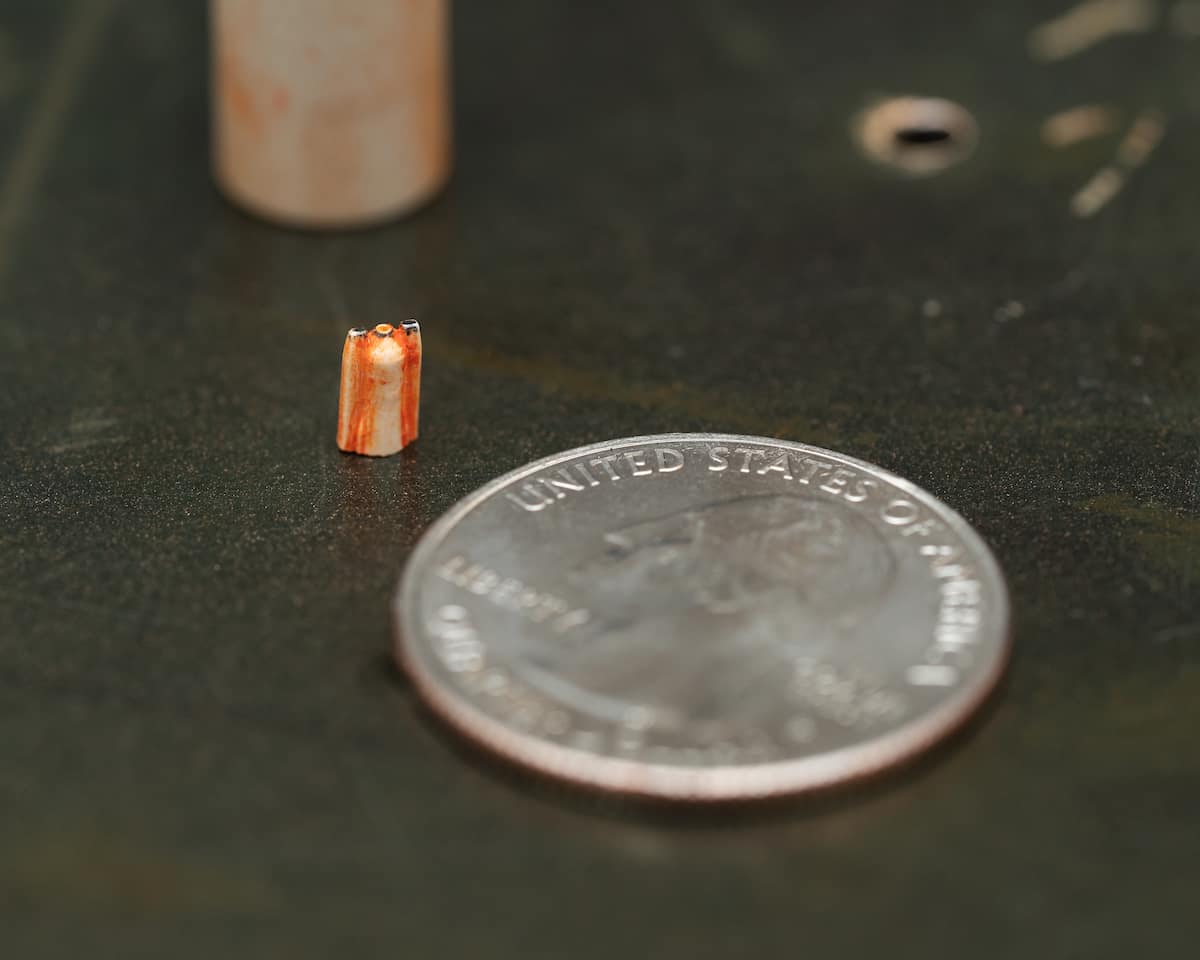 Rodriguez was familiar with the method based on his extensive industry experience with organizations including Auramist, Inc.
Squeezed through nozzles of different sizes, a combination of ink and air will either flow slowly onto a substrate in a highly focused way, atomizing one droplet at a time, or in a faster stream that results in blurry ligaments of liquid, Rodriguez explained. For the Zyxogen project, he modified a flow-blurring nozzle to make it a flow-focusing nozzle.
"We needed to determine how fast the flow should be and what distance the nozzle needed to be to get optimal printing results," Rodriguez said. "We assessed a range of velocities and also distances between the substrate and the tip of the nozzle."
For best results, Embry-Riddle researchers found, ink needed to be released at 6.5 to 8 millimeters per second, with the nozzle located between 1 and 3 millimeters from the surface of the substrate. "As the nozzle was moved further away, the printed line became more dotted," he reported.
Over the summer, Rodriguez and faculty colleague Dr. Eric Coyle, associate professor of mechanical engineering, delivered three printing system prototypes to Zyxogen. They are currently being tested by Airbus, Rodriguez said.
The research has been supported by Embry-Riddle students Jefferson Romney (Aerospace Engineering); David Thompson (Mechanical Engineering Ph.D. candidate); and Nate Bloom (Mechanical Engineering).
ABOUT EMBRY-RIDDLE AERONAUTICAL UNIVERSITY
Embry-Riddle Aeronautical University is the world's largest, oldest and most comprehensive institution specializing in aviation, aerospace, engineering and related degree programs. A fully accredited university, Embry-Riddle is also a major research center, seeking solutions to real-world problems in partnership with the aerospace industry, other universities and government agencies. A nonprofit, independent institution, Embry-Riddle offers more than 100 associate's, baccalaureate, master's and Ph.D. degree programs in its colleges of Arts & Sciences, Aviation, Business, Engineering and Security & Intelligence. The university educates students at residential campuses in Daytona Beach, Fla., and Prescott, Ariz., through its Worldwide Campus with more than 135+ locations in the United States, Europe and Asia, and through online programs. For more information, visit www.embryriddle.edu, follow us on Twitter (@EmbryRiddle) and facebook.com/EmbryRiddleUniversity, and find expert videos at YouTube.com/EmbryRiddleUniv.
About Zyxogen
Zyxogen, LLC is a global prototyping and licensing company of sophisticated proprietary atomization and micro disbursement technology with capabilities of dispersing liquids and materials with viscosity properties in an unprecedented precision, uniformity and size (to the nano-level). Zyxogen boasts partnerships with numerous industry experts and researchers. Zyxogen is headquartered in Nashville, TN, USA. For more information, visit Zyxogen's website at www.zyxogen.com.