Attendees from the U.S., Canada and the Netherlands are participating as subject experts, including leaders in the aviation industry and from Embry-Riddle and other universities. Emerging topics focus on the accelerating demand for more pilots and mechanics, the introduction of new technology in aviation, the training and implications of personal air vehicles and unmanned aircraft systems and educating students at a younger age in aviation-related fields.
Embry-Riddle President P. Barry Butler, Ph.D., told the audience he was pleased to see symposium topics expanded to include aviation maintenance as well as autonomous vehicles and cyber security. His opening remarks also mentioned a number of programs at Embry-Riddle that are helping to address key issues such as pilot demand, including Embry-Riddle's Daytona Beach and Prescott campuses partnership in the new Delta Propel Pilot Career Path Program, to identify, select and develop the next generation of pilots.
A 2017 Boeing study estimated that more than 600,000 commercial airline pilots will be needed globally over the next two decades.
In addition to Delta and other airlines, JetBlue Airways is working on creative approaches to pilot sourcing, including partnerships with universities such as Embry-Riddle, to help feed the pipeline, according to Nancy Shane, Ph.D., who has a master's degree in Aeronautical Science from Embry-Riddle, and is manager of Pilot Gateway Programs at JetBlue.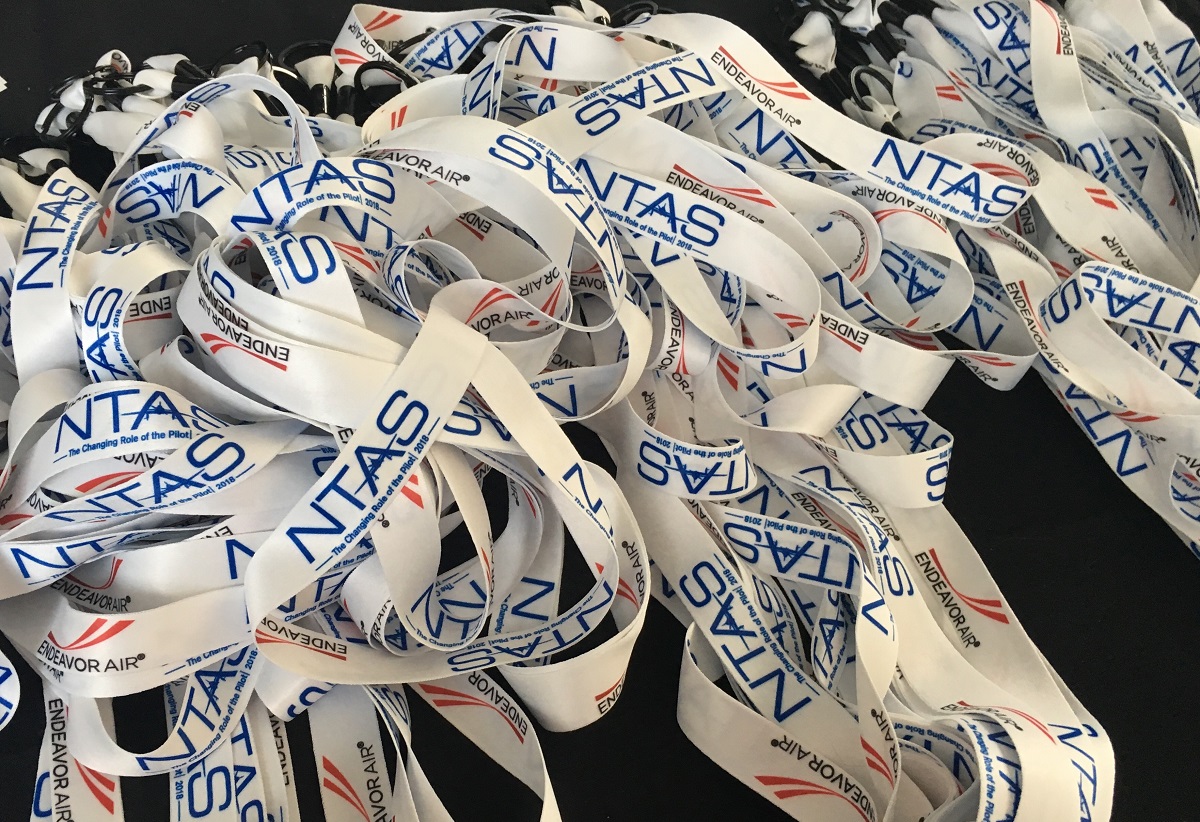 Representatives from the Air Line Pilots Association also discussed education outreach programs providing guidance to pilots seeking employment and mentoring assistance.
New pilot training models such as mixed reality, augmented reality and virtual reality were featured topics on the first day of the conference.
Lulu Sun, Ph.D., Embry-Riddle associate professor of Engineering, presented "Exploring the Best Practices of Virtual Training Delivery for the Prospective Air Traffic Controllers." Stephanie Fussell, an Embry-Riddle doctorate student in Aviation discussed "Implementing Immersive Virtual Reality in an Aviation/Aerospace Teaching and Learning Paradigm," and William L. Little, aerospace technologist for software systems with NASA, talked about NASA's Kennedy Space Center Augmented/Virtual Reality Lab.
Attendees also saw first-hand how augmented reality can be used, from seeing inside an actual aircraft engine to preflight training, as demonstrated by Lori Brown, associate professor and researcher from Western Michigan University, in her presentation, "Holographic Micro-simulations to Enhance Aviation Training with Mixed Reality."
"Right now the airline industry is facing as much stress in the hiring domain as it has in years," said Michael E. Wiggins, Ph.D., professor and department chair of Aeronautical Science for Embry-Riddle's Daytona Beach Campus. "There is a big push to try to get flight students through the training faster, quicker, cheaper and more effective so that we can continue to safely operate the National Air Space System."
To see more topics addressed during the symposium and full presentations, which will later be posted online at Embry-Riddle's Scholarly Commons Digital Repository, go to https://commons.erau.edu/ntas/.