As a Tenant Partner housed in the John Mica Engineering and Aerospace Innovation Complex (MicaPlex), HyCarb will be able to leverage Embry-Riddle Research Park's existing partners, faculty, labs and research facilities such as the Eagle Flight Research Center (EFRC) and the future Applied Aviation and Engineering Research Hangar to advance efforts to provide clean energy solutions to military, aviation, utility and advance transportation industries including motorsports. Launched in 2014, HyCarb's mission is to "find uses for carbon that are so valuable that it makes no sense to waste it out of our smokestacks and tailpipes."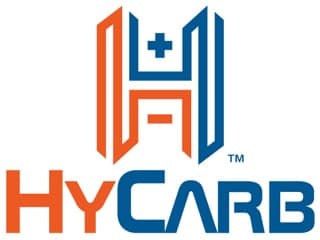 "Our partnership with Embry-Riddle's MicaPlex will accelerate HyCarb's product commercialization. Embry-Riddle provides an outstanding environment to advance HyCarb's ultra-lightweight / high energy density graphene battery," said HyCarb founder and Chief Executive Officer Sigrid Cottrell. "We plan to use every aspect and resource available during our technology integration process to bring our zero-emission energy solutions to fruition.
"We are equally excited about the potential of HyCarb producing quality jobs and opportunities for the community," said HyCarb co-founder and President Andrew Heath.
HyCarb anticipates adding electrical engineering, machinist, 3D print specialist and technician jobs to be housed at the MicaPlex within the first year after receiving Series A venture capital funding. Another 220 jobs in Research and Development, Integration/Test Facility, and Fabrication/Quality Control are to be added within the first 10 years at the Embry-Riddle Research Park.
"We are excited to have the HyCarb team join our Research Park – in addition to their commitment to advancing innovation and attracting high-paying jobs, we are equally excited that HyCarb is a woman-owned tech business," said Embry-Riddle President Dr. P. Barry Butler. "The battery technology that HyCarb is developing is bleeding edge and is relevant for industries from motorsports to aviation."
Current projects at HyCarb involve creating new graphene and carbon nanotube batteries for next generation electronic equipment and mobile devices. HyCarb's batteries will charge faster than current lithium ion batteries, last longer on a single charge and have an extended battery life. In addition, they will not catch fire, are less toxic and are up to 99 percent recyclable. HyCarb's initiatives include working with contractors to provide energy solutions to the warfighter, reduce the weight and extend the range of electric vehicles and the development of advanced graphene sensors and membranes.
Media Contacts:
Melanie Hanns, Director of Media Relations, Embry-Riddle Aeronautical University, Corporate Communications; (386) 226-7538; melanie.hanns@erau.edu
Andrew Health, President, HyCarb; (619) 302-4958; andrew@hycarbinc.com
---
About The John Mica Engineering and Aerospace Innovation Complex (MicaPlex)
Known as the MicaPlex, this cornerstone building of the Research Park at Embry-Riddle Aeronautical University will house collaborative workspaces, a wide range of laboratories and business support services collocated to ensure that technology-focused startups will have every advantage for success. The first building phase also includes a large wind tunnel and test facility with cutting-edge instrumentation. Named for former U.S. Representative John Mica (R-Florida) in honor of his key role in supporting the university's educational and research endeavors, it is strategically located in Central Florida's "Convergence Zone" of innovation and discovery. This collaborative atmosphere is designed for incubating new technologies across 10,000 square feet of flex lease space to meet tenants' needs. For more information, go to erau.edu/micaplex. For information about partnership opportunities, call (386) 226-4928 or email micaplex@erau.edu.
About HyCarb
HyCarb Inc. is a Florida-based, for-profit, woman-owned small business, headquartered at the University of Central Florida Business Incubator in its Research Park. HyCarb is developing leading-edge batteries, super-capacitors, fuel cells, solar panels, sensors, catalysts, filters and transistors. HyCarb uses graphene and carbon nanotube technologies to deliver safe, efficient, state-of-the-art products and systems for advanced nano-materials and energy storage systems. HyCarb aims to create enough value for carbon-based products that there is no need to burn fossil fuels or waste carbon dioxide out of our smokestacks and tailpipes. For more information, go to hycarbinc.com.