Recently awarded a $5 million construction grant by the State of Florida, the complex will serve as the cornerstone of the 90-acre Embry-Riddle Research Park, housing an array of technology-focused labs. Its wind tunnel will feature testing, measurement and air flow functions unlike any other comparable technology in the Southeast.
Mica has been a longtime advocate of the University's efforts to expand its economic impact and research footprint in the state and region, said Embry-Riddle Board of Trustees Chairman Mori Hosseini.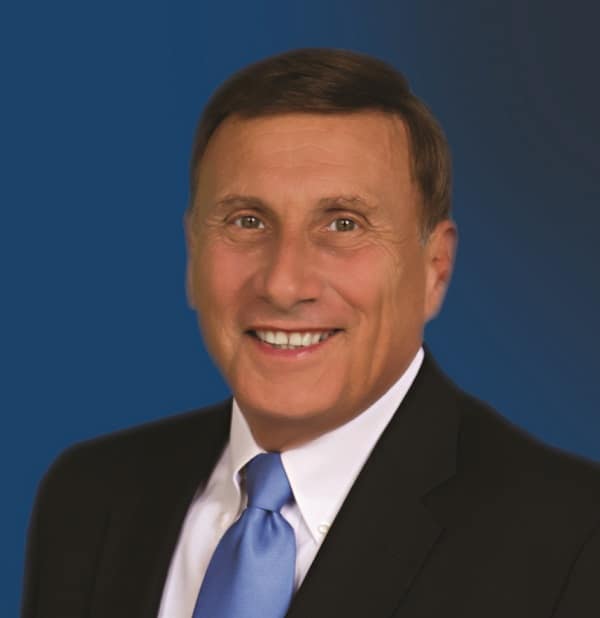 Congressman John Mica
"Congressman Mica has been a tireless supporter of Embry-Riddle and the aerospace and transportation industries," Hosseini said."He recognizes that progress at Embry-Riddle equals growth for Florida aerospace and STEM-related careers as well as a huge win for our regional economy."
Among Mica's notable efforts, he led the establishment of the Federal Aviation Administration's NextGen Florida Test Bed (one of three in the country and the only one at an academic institution), resulting in more than $50 million in research funding. Mica worked to craft a bill that reduces flight time requirements for university graduates, which ensures the safety of the air transportation system and translates into increased lifetime earnings for pilots.
"It is an honor to have my name associated with anything related to Embry-Riddle Aeronautical University and especially with a center for aerospace innovation," Mica said. "It is most humbling to receive this recognition, and I thank those who have worked to make this research facility a reality."
The MicaPlex will be a 50,000-square-foot, state-of-the-art innovation hub designed to encompass research enterprises in aviation, space, engineering, unmanned systems and the environment working in partnership with Embry-Riddle faculty and students. Located adjacent to the Daytona Beach Campus, it will include 10,000 square feet of flex lease space as part of a collaborative platform for incubating new technologies.
Media Contact
Melanie Hanns, Director of Media Relations, Embry-Riddle Aeronautical University, Daytona Beach, Fla.; Office: (386) 226-7538 melanie.hanns@erau.edu