The No. 1 finish by Rachel Hutzell and Rebecca (Becca) Dooling of Team Gurley Girls and the No. 2 position by Jennifer (Jenn) Lowe and Hannah Burright of Team Granite Eagles in the collegiate competition against other universities with aviation programs such as University of North Dakota, Purdue and Liberty in addition to the Gurley Girls' No. 2 and Granite Eagles' No. 5 finish overall marks the highest finishes in Embry-Riddle Prescott Campus' eight-year history of competing.
"We could not be more proud of the professionalism, dedication and skill with which our teams flew this historic race and earned the victory. It speaks to Embry-Riddle's commitment to excellence and the mature and confident young people who take up these challenges," said Embry-Riddle Prescott Chancellor Dr. Frank Ayers. "For the Arizona campus, this achievement – coming on the heels of our Golden Eagles Flight Team's 11th national championship – speaks volumes about the quality of our flight education programs."
Three teams, consisting of two female student pilots and flight instructors each, represented Embry-Riddle's residential campuses in Prescott and Daytona Beach, Fla., in the more than 2,600-mile air trek that started June 20 in Frederick, Md., and ended June 23 in Santa Fe, N.M., in an air race that traces its roots back to Amelia Earhart.
Daytona Beach Campus pilots Mia Hallgring and Cara Baldwin as Team Riddle Racer Blue finished seventh in collegiate competition and 19th overall.
"We are very proud of the young women who represented Embry-Riddle Aeronautical University with such a high level of professionalism and skill in the Air Race Classic," said Embry-Riddle President Dr. P. Barry Butler. "I know they have been preparing for the race all year. Their level of preparation was apparent in the piloting skills and teamwork demonstrated at the race."
What began in 1929 as the Women's Air Derby is today a women-only race testing piloting skill and aviation decision-making for female pilots of all ages and from all walks of life including university students, commercial airline pilots, former military and aviation enthusiasts. The competition consists of a handicap specific to each plane so teams race against their own best time rather than each other.
The women were selected for this prestigious competition by Embry-Riddle College of Aviation administrators from each campus on the basis of their piloting skills, their competitive spirit and their knowledge of aviation, safety, navigation, meteorology and crew resource management. All Embry-Riddle teams flew Cessna 172 aircraft from the university's fleet.
Embry-Riddle racers have delivered impressive performances in the Air Race Classic over the years. A Daytona Beach team has participated every year since 2007, finishing five times as the No. 1 team in the collegiate division, and finished No. 1 in the overall competition in 2016. Prescott has taken part every year since 2009, previously ranking as high as No. 2 in the collegiate division and No. 4 in the overall competition. For official results and details on this year's route, go to airraceclassic.org. To read the previous news release with bios of the racers, go to news.erau.edu/headlines/female-pilots-to-compete-in-historic-womens-air-race-classic/.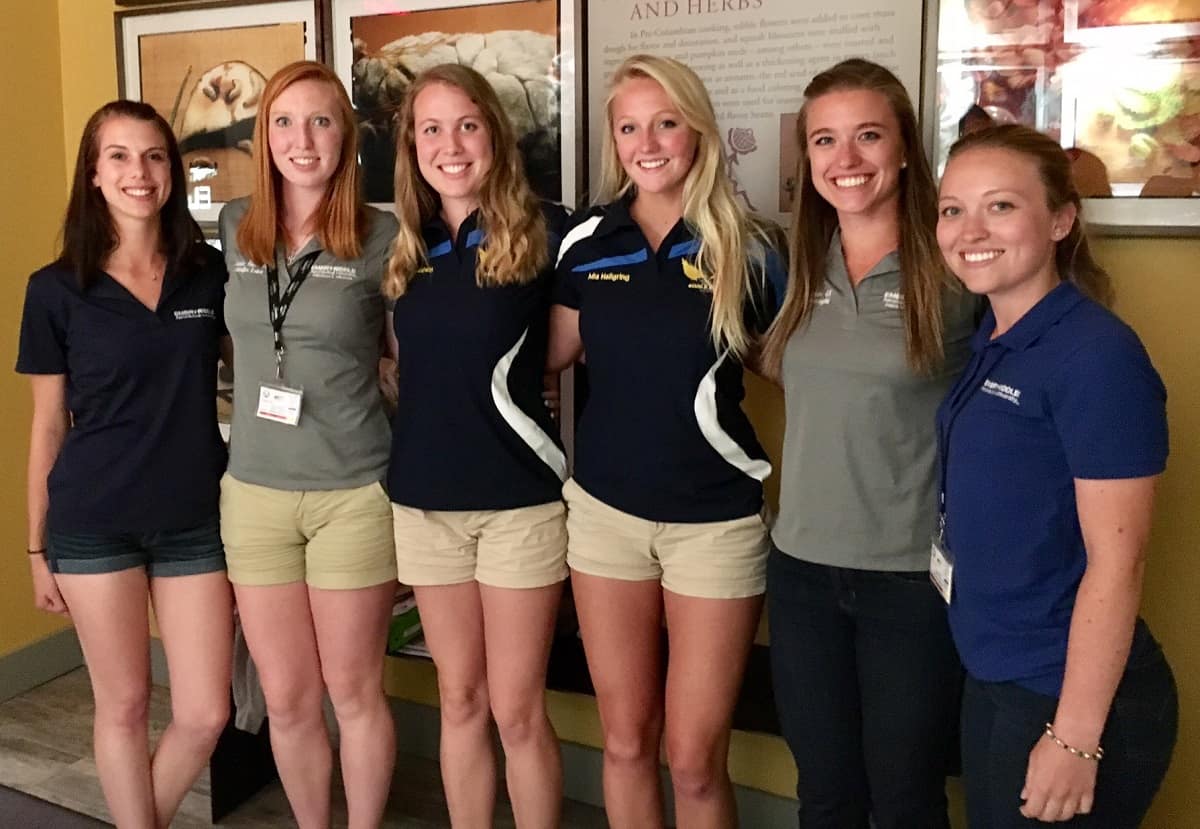 ---
About Embry-Riddle Aeronautical University
Embry-Riddle Aeronautical University, the world's largest, fully accredited university specializing in aviation and aerospace, is a nonprofit, independent institution offering more than 80 baccalaureate, master's and Ph.D. degree programs in its colleges of Arts & Sciences, Aviation, Business, Engineering and Security & Intelligence. Embry-Riddle educates students at residential campuses in Daytona Beach, Fla., and Prescott, Ariz., through the Worldwide Campus with more than 125 locations in the United States, Europe, Asia and the Middle East, and through online programs. The university is a major research center, seeking solutions to real-world problems in partnership with the aerospace industry, other universities and government agencies. For more information, visit www.embryriddle.edu, follow us on Twitter (@EmbryRiddle) and facebook.com/EmbryRiddleUniversity, and find expert videos at YouTube.com/EmbryRiddleUniv.
About The Air Race Classic
Air Race Classic Inc. is an all-volunteer, nonprofit 501(c)3 organization with a mission of encouraging and educating current and future female pilots, increasing public awareness of general aviation, demonstrating women's roles in aviation, and preserving and promoting the tradition of pioneering women in aviation. For more information, go to airraceclassic.org.