Embry-Riddle Aeronautical University's Daytona Beach Campus commencement ceremony on Monday, Dec. 18, includes 10 students who are receiving doctoral degrees – matching last fall's record for the largest number of doctorates to be conferred at one time.
Many of the graduates attending the December ceremony are seasoned professionals in their area of study including a major in the U.S. Air Force, a top-level administrator with the U.S. Department of Transportation, a telecommunications executive and two university professors.
Six students will graduate with doctoral degrees in Aviation: Erik R. Baker, Stephen Curran, Jing Yu Pan, U.S. Air Force Maj. Casey E. Richardson, Gregory Stephen Woo and Timothy A. Sestak.
The Engineering Physics doctoral graduates are Yafang Guo and Samuel Kitchen-McKinley.
In Human Factors, the Ph.D. graduates are Tracy Litzinger and Kristen Webster.
Aviation doctoral graduates
A native of Amherst, N.Y., Dr. Erik R. Baker, who currently lives in the suburbs of Chicago, was destined for higher education after serving in the military.
"My father and sister had their doctoral degrees and I had always considered life in higher education after my military career," Baker said.
Baker, now an assistant professor and assistant director of Graduate Studies in the Aviation & Transportation Department at Lewis University in Illinois, spent 20 years in active duty in the U.S. Navy. He accumulated nearly 5,000 hours as a pilot on search-and-rescue helicopters, cargo planes, and business jets. Baker also earned a master's degree from Embry-Riddle Worldwide during his time in the Navy and taught a class as an Embry-Riddle adjunct at an overseas military base.
With benefit of the GI Bill, he pursued his Ph.D. at Embry-Riddle. After retiring from the Navy in July 2015 and while writing his dissertation, he also flew a 48-seat passenger turboprop as the inter-island commuter for Hawaiian Airlines.
His military and civilian aviation experience along with the imminent completion of his doctorate helped him leverage a faculty position at Lewis University in July 2016, he said.
His pilot experience also helped with his dissertation, Comparative Analysis of Conventional Electronic and OZ Concept Displays for Aircraft Energy Management, which compared an emergent digital cockpit display technology against current technology. The study looked at participant pilots' response time and accuracy between a primary flight display and an ecological interface design display (an OZ display), which depicts complex, abstract aircraft performance information by using graphic symbols.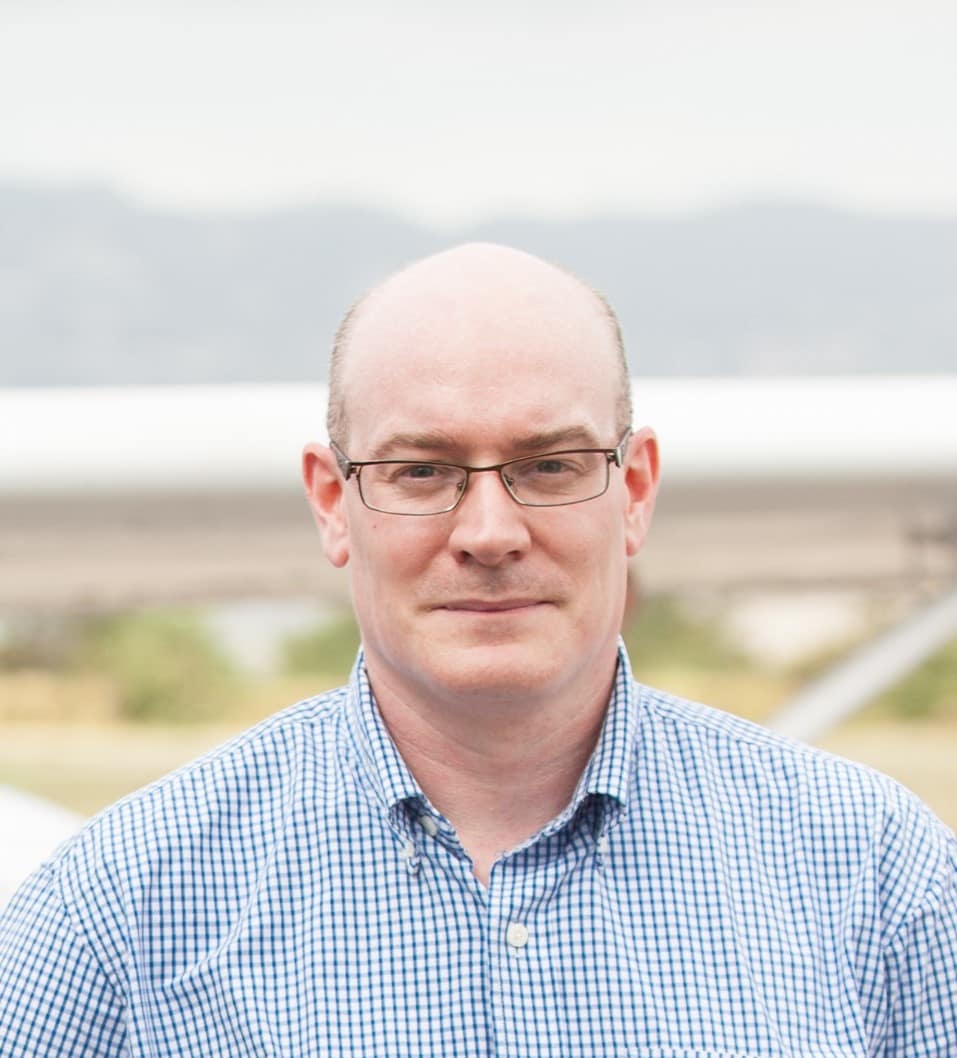 Dr. Stephen Curran
After seeing the devastation in Haiti in 2010, Dr. Stephen Curran was determined to find a way to help people following a disaster.
With 20 years of telecommunications experience, he worked to rebuild the phone network after the 7.0 magnitude earthquake that claimed the lives of up to 316,000 people and displaced more than 1.5 million.
That work led to his research and idea for his dissertation, Modeling the Use of an Airborne Platform for Cellular Communications Following Disruptions.
"Many of cell sites were destroyed and people couldn't make phone calls or send messages to let family know if they were safe," Curran said.
Now Chief Technical Officer with ALIV, a telecommunications network in the Bahamas, he developed for his Ph.D. an Airborne Communications Network using a self-contained mobile network inside a box that was loaded on the back seat of a Cessna 172 aircraft along with ancillary equipment. Successful two-way communications between the ground and aircraft were established once the aircraft came within approximately 1,000 feet of the ground equipment, according to his dissertation.
"It's like a flying cell tower in the air. It would fly around disaster zones when the network on the ground is destroyed, providing cell phone services to people on the ground," said Curran, who is looking at conducting additional research in the future and believes a drone would work best following a disaster.
Curran has applied to lecture part-time at the University of the Bahamas and would also like to teach when he retires. He has a master's degree in Electronic Engineering from Dublin City University in his hometown and selected Aviation for a Ph.D. since he also has a private pilot license.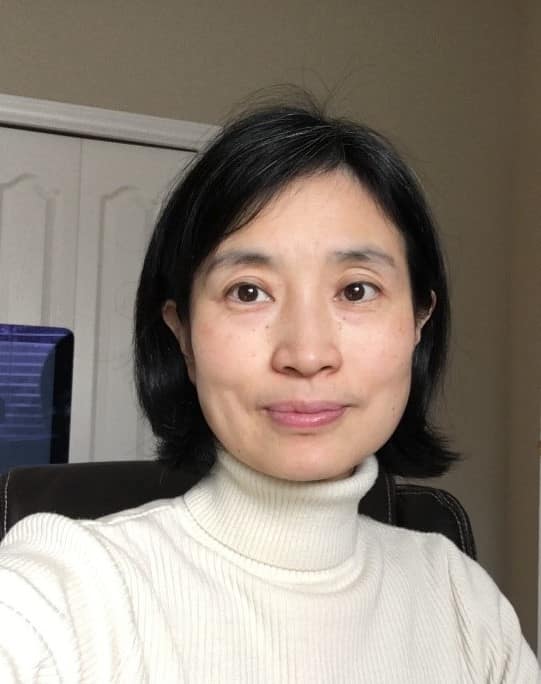 Dr. Jing Yu Pan
Dr. Jing Yu Pan has worked in the air transport industry in various capacities for more than 20 years and now hopes to teach others.
Since 1994, she's worked for organizations including Lufthansa German Airlines in ticketing and cargo departments and then as a cargo manager and training manager for the International Air Transport Association. She also later served as an independent researcher and freelance writer focusing on markets in China. She received a master's degree in Education at the University of British Columbia in 2007 and an MBA at Concordia University in 2008.
Research for her dissertation while at Embry-Riddle, Investigation of Passengers' Intentions to Use High-Speed Rail and Low-Cost Carriers in China, used a structural equation modeling method and survey data from the Chinese market to find out important factors that would influence passenger motivation for traveling by high-speed rail and low-cost carriers in China. She said that the findings indicate that service quality and total travel time are the strongest determinants of the intention to use high-speed rail, whereas passengers find price and service quality important in their choice for low-cost carriers.
"I wanted to get a Ph.D. at Embry-Riddle because I want to pursue a research/teaching career in the area of air transportation in the future," said Pan, who lives in Vancouver, Canada and hopes to teach at a university and continue in the research field. "I like doing research in the area of air transportation because the industry, which is truly global, has been developing rapidly with numerous changes, new policies, and new technologies that merit a close examination, especially in emerging markets such as China."
But she also has a heart for teaching.
"I love teaching because I love to help students reach their full potential," Pan said. "Guiding aviation students to look at business and marketing issues from different perspectives and to develop critical thinking skills is extremely rewarding for me."
As a combat-proven fighter pilot and award-winning experimental test pilot, Dr. Casey E. Richardson has been focused on helping pilots avoid accidents.
Richardson holds the title of major in the U.S. Air Force, where he is an active-duty Experimental Fighter Test Pilot at Eglin Air Force Base and Division Chief of Requirements and Plans at the Air Force Seek Eagle Office. He leads a civilian team of engineers, program managers, contractors, and technical experts to formalize customer requirements for the U.S. Air Force, Department of the Navy, 26 aircraft system program offices, five major Air Force command staffs, the Air Force Research Laboratory, Defense Advanced Research Projects Agency, and more than a dozen original equipment manufacturers.
For his Ph.D., he studied the acceptance among fighter pilots of an automated system that helps pilots avoid ground collisions. His dissertation is titled Applications of the Technology Acceptance Model to Integration of the Automatic Ground Collision Avoidance System in Fighter Aircraft Operations.
The leading cause of F-16 fighter aircraft and fighter pilot losses is ground collisions. In an effort to curb this hazard, an automatic ground collision avoidance system (AGCAS) was formally fielded for use in routine U.S. Air Force active-duty F-16 operations in 2014. AGCAS uses a high-level automation design that can take action if the pilot is directing a flight path into terrain, is spatially disoriented, or is completely incapacitated, according to Richardson's study.
"Auto ground collision avoidance systems are now in use by about two-thirds of U.S. F-16 units and have already saved four lives. Some of the units are active duty. Some are guard or reserve units," said Richardson, who was also a project test pilot for the system.
Within the USAF and other Department of Defense agencies, similar systems are being considered for integration into other aircraft operations to improve safety and mission effectiveness, according to Richardson. His research can help achieve positive pilot acceptance of highly automated aircraft systems.
Richardson, who has a master's in Flight Test Engineering from Air University and a master's in Aeronautical Science from Embry-Riddle, plans to continue his aviation career and possibly become a civilian experimental test pilot after he retires from the Air Force in 2023.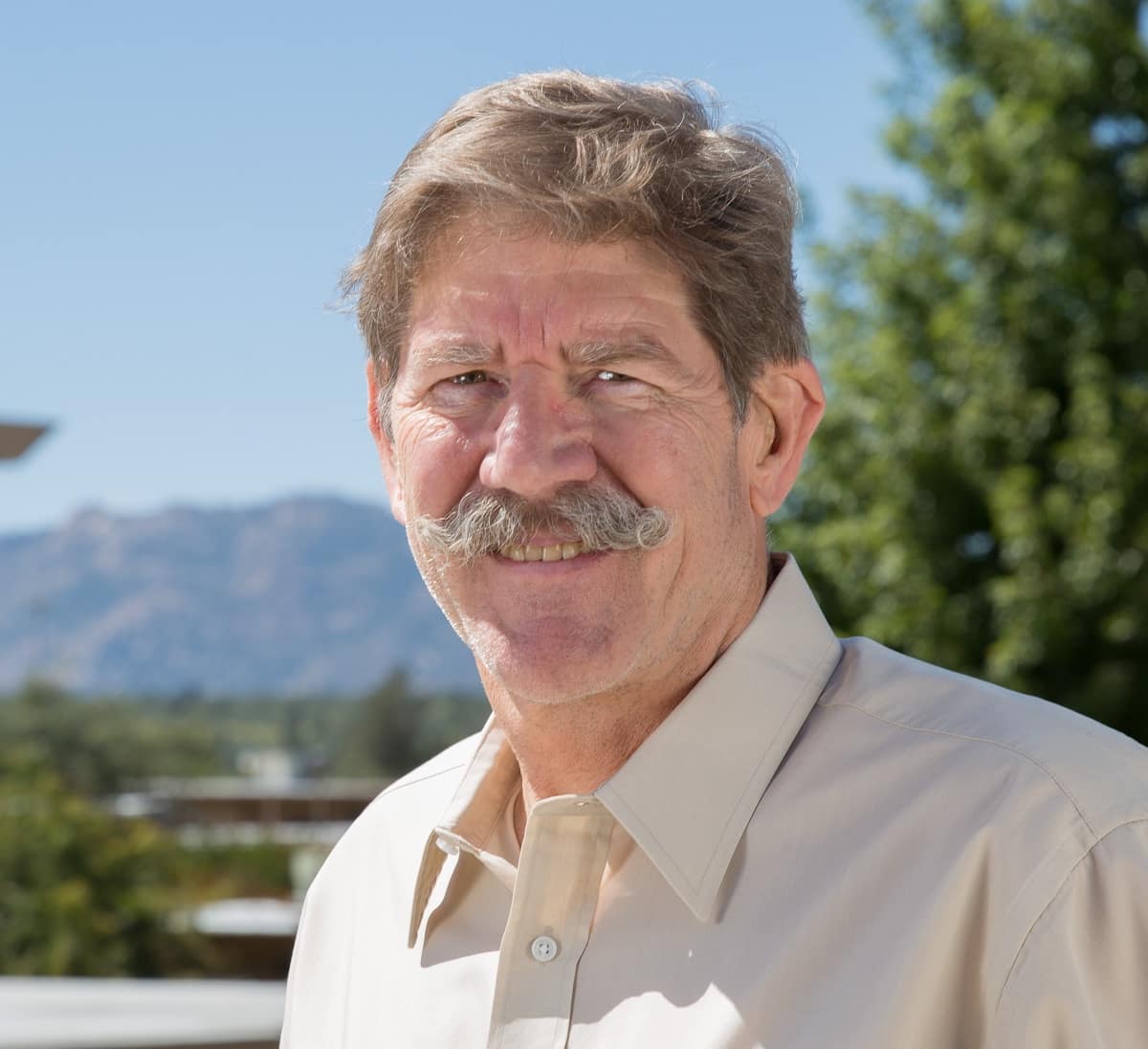 Dr. Timothy A. Sestak
Dr. Timothy A. Sestak, an Embry-Riddle assistant professor in the College of Aviation at the Prescott Campus in Arizona, has a long history in aviation. His father was an aviator for the U.S. Air Force and he started flying at the age of 15 at Whiteman Air Force Base flying club in Missouri. Sestak later joined the U.S. Navy and served as a Naval aviator flying both fixed-wing aircraft and helicopters before retiring after 20 years.
As an expert skydiver, his recent research has been on wingsuits, which is a garment with fabric wings between a skydiver's arms and legs that creates a greater aerodynamic surface and allows the skydiver to glide forward while falling.
His dissertation focused on The Effect of Surface Materials and Morphology on Wingsuit Aerodynamics.
"I picked this topic because of my fascination with flying wingsuits and their poor performance relative to any other flying machine I have piloted," said Sestak, who started skydiving in 1975. "I believe I can first identify the reasons for the poor performance and then design improvements that would double current glide performance which currently is roughly at best three feet forward for every one foot down. I intend to design the world's best wingsuit and have pilots flying it in the Wingsuit World Cup competition."
Sestak, who has a master's in Aeronautical Engineering from Naval Postgraduate School and an MBA from the University of Phoenix, started teaching at Embry-Riddle's Prescott Campus in August 2010. He teaches courses such as fixed-wing aircraft and helicopter ground school, instrument and commercial, aerodynamics, aircraft performance, safety, crew resource management and advanced helicopter technology. He also has FAA ratings as a commercial pilot in airplanes and helicopters and is also a Certificated Flight Instructor; Certificated Flight Instructor–Instrument for airplanes and helicopters, and an Advanced Ground School Instructor.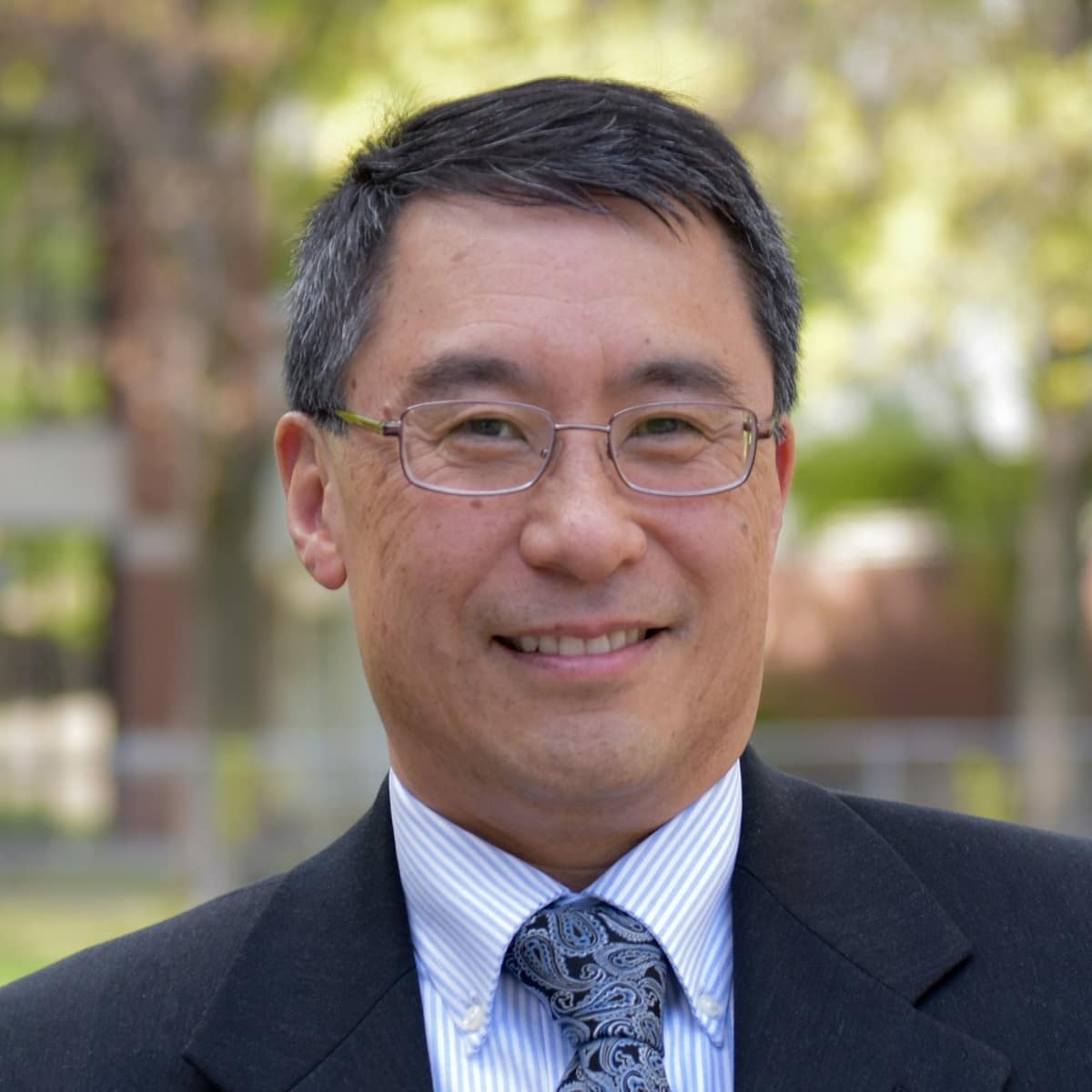 Dr. Gregory Stephen Woo
As Division Chief for Aviation Systems Engineering at the U.S. Department of Transportation Volpe Center in Massachusetts, Dr. Gregory Stephen Woo focused his Ph.D. studies on aviation safety and human factors.
Woo, who is also a seasoned instructor pilot in technically advanced aircraft, has more than 35 years of experience in new product research and development, systems engineering, business process engineering, and project management. He leads a staff of program managers, engineers, operations research analysts, and data analytics specialists who provide systems engineering, safety analysis and modeling, and safety risk management services in the aviation air traffic management sector.
The purpose of his dissertation, Visual Detection of Small Unmanned Aircraft: Modeling the Limits of Human Pilots, was to determine the key physical variables for visual detection of small, Unmanned Aircraft Systems (UAS). He also studied how these variables influence the ability of pilots, operating manned aircraft, to see these small, unmanned aircraft in time to avoid colliding with them. The results of his analysis suggest the probability of detection, in all cases modeled during the study, is far less than 50 percent. The probability of detection was well under 10 percent for the types of small UAS aircraft used by many recreational and hobby operators. The results of this study indicate the concept of see-and-avoid is not a reliable technique for collision avoidance by manned-aircraft pilots when it comes to operating near small, unmanned aircraft.
"Now that I have my Ph.D., I plan to focus our division's engineering, data analysis, and modeling capabilities on aviation safety issues related to emerging technologies and the introduction of new types of aircraft into our airspace," said Woo, of Massachusetts.
Engineering Physics doctoral graduates
Dr. Yafang Guo
Dr. Yafang Guo enjoys studying developments in the Earth's atmosphere. She's currently a postdoctoral researcher in Embry-Riddle's Department of Physical Sciences in the Center for Space and Atmospheric Research.
Her dissertation, Gravity Wave and Turbulence Transport in the Mesopause Region, looked at the atmospheric dynamics and the effects of gravity waves on atmospheric temperature, constituent, and global circulations. Mesopause is the coldest and least stable region of the entire atmosphere. She used observations obtained at Andes Lidar Observatory in Chile.
Gravity waves transport heat and constituent when generated from the lower atmosphere and propagate upward into the upper atmosphere. This transport can change the thermal structure and density of the atmosphere.
"I think it's important because all the effects caused by these waves can significantly change the atmosphere structures. Knowing the effects from observational data can help improve the global circulation models and make better weather predictions in the future," said Guo, who completed her master's degree in Space Physics and bachelor's degree in Electrical Engineering at Wuhan University in China.
Guo, who graduated in the summer, but is attending the December ceremony, is now seeking a data scientist position. She finds it interesting to combine engineering with the study of science.
"I have a curiosity for trying to find out the fundamentals of nature," she said.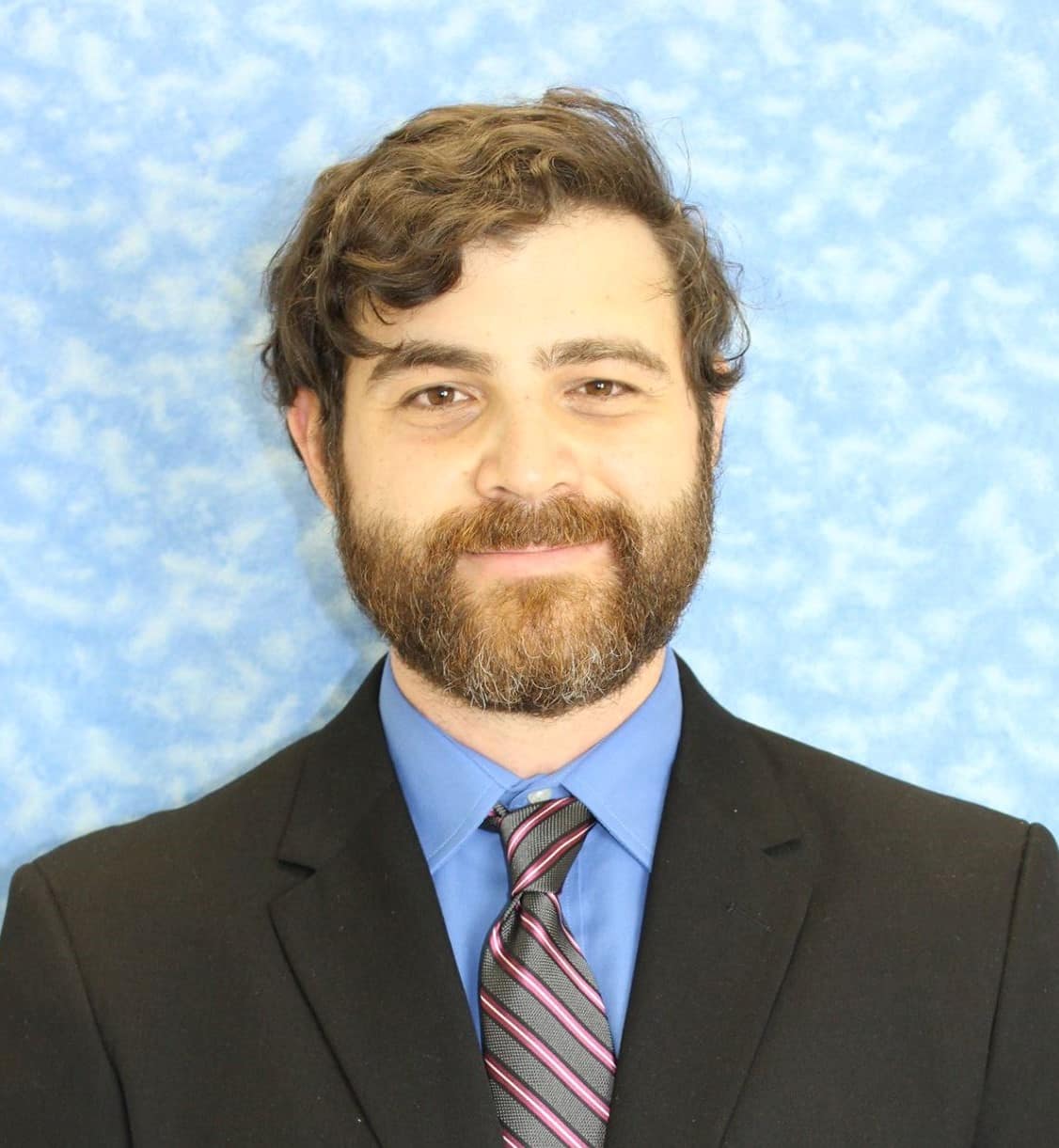 Dr. Samuel Kitchen-McKinley has been fascinated with space since he was young and camped under the stars with his family in Australia. An IMAX film about space shuttles that he saw at a museum got him hooked on wanting to be an astronaut.
"That would be the dream job, being able to physically explore the frontier," said Kitchen-McKinley, who is applying to NASA and private space companies.
An Embry-Riddle graduate teaching assistant in Embry-Riddle's Engineering Physics Propulsion Laboratory, Kitchen-McKinley, who also has a master's in Engineering Physics from Embry-Riddle, would like to continue research in spacecraft design or mission design.
He's worked on various projects at the Kennedy Space Center, including for his dissertation, Variable Structure Feedback Control with Application to Spacecraft with Small Thrust Propulsion Systems. Kitchen-McKinley's research involved designing better control systems for spacecraft, including those using pressurized gas, for example, as a propellant.
"Small spacecraft requiring small propulsion systems are becoming more popular for low Earth orbit. It is important for these research satellites to have accurate guidance and control systems," he said. "These small spacecraft benefit from the simplicity of low thrust cold gas propulsion systems. Additionally, large spacecraft using low thrust, high specific impulse propellants for main propulsion systems, such as ion engines, allow longer and more flexible missions."
In order to extend the life of future planetary exploration missions, he said that it becomes necessary to extract resources such as water, oxygen, propellants, and building materials. Small free-flying vehicles can be used for quickly surveying planetary surfaces in order to search for potential resource locations. These surveying vehicles can also use such extracted propellants if their propulsion system is designed for it.
Human Factors Doctoral Graduates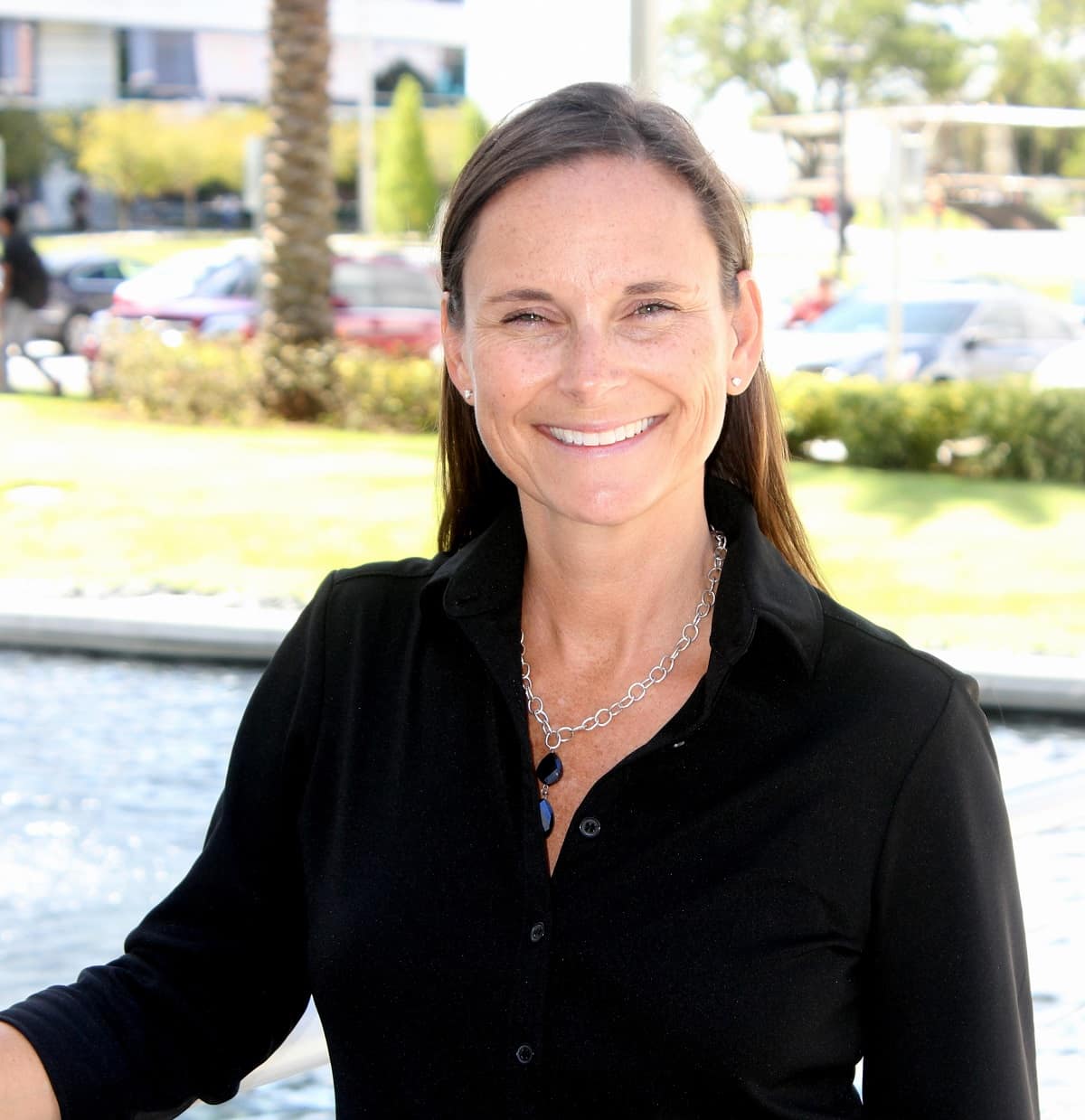 Dr. Tracy Litzinger
Working in the medical and science field has been one of Dr. Tracy Litzinger's goals since high school when she dreamed of one day appearing as a psychologist on a national talk show.
While contemplating medical school, she started volunteering at a shelter for victims of domestic violence and was drawn to policy implementation and developing operating procedures. That led her to completing a master's in Human Factors and Systems at Embry-Riddle and working toward a Ph.D.
Now she's helping others move into the field of Human Factors. Litzinger, who grew up in St. Augustine, Fla., started teaching full time at Flagler College in St. Augustine in August this year as a visiting assistant professor of Psychology. She previously taught as an adjunct instructor at Flagler College for eight years and "truly loved it," but sought her Ph.D. so she could teach full time. She's currently teaching courses such as Introduction to Psychology, Forensic Psychology, Psychological Testing, Human Factors, and Industrial/Organizational Psychology.
"I feel so fortunate to work in a field where I can combine my interests in medicine, science, psychology, and teaching," Litzinger said.
In her dissertation, A Prospective Investigation to Develop Data-Driven Interventions and Improve Process Efficiency at a Level II Trauma Center, Litzinger sought to better understand process inefficiencies in a Level II trauma center through the identification and classification of flow disruptions. Each year, more than 192,000 people lose their lives to trauma, such as falls, motor vehicle collisions, or gunshot wounds.
"The alarming increase in death rates associated with traumatic injury as well as the considerable value of the services offered by the nation's trauma centers, compels researchers to gain a better understanding of the challenges facing providers in the effective and efficient delivery of trauma care," she stated.
Over a three-year period, 117 trauma cases were observed from resuscitation through to imaging. She said her research "allowed those individuals on the front lines, who have intimate knowledge of the existing threats to safety, to weigh in with respect to improving performance in their workplace." Data-driven interventions were systematically developed and introduced in an effort to reduce disruptions threatening the optimal delivery of trauma care, according to her dissertation.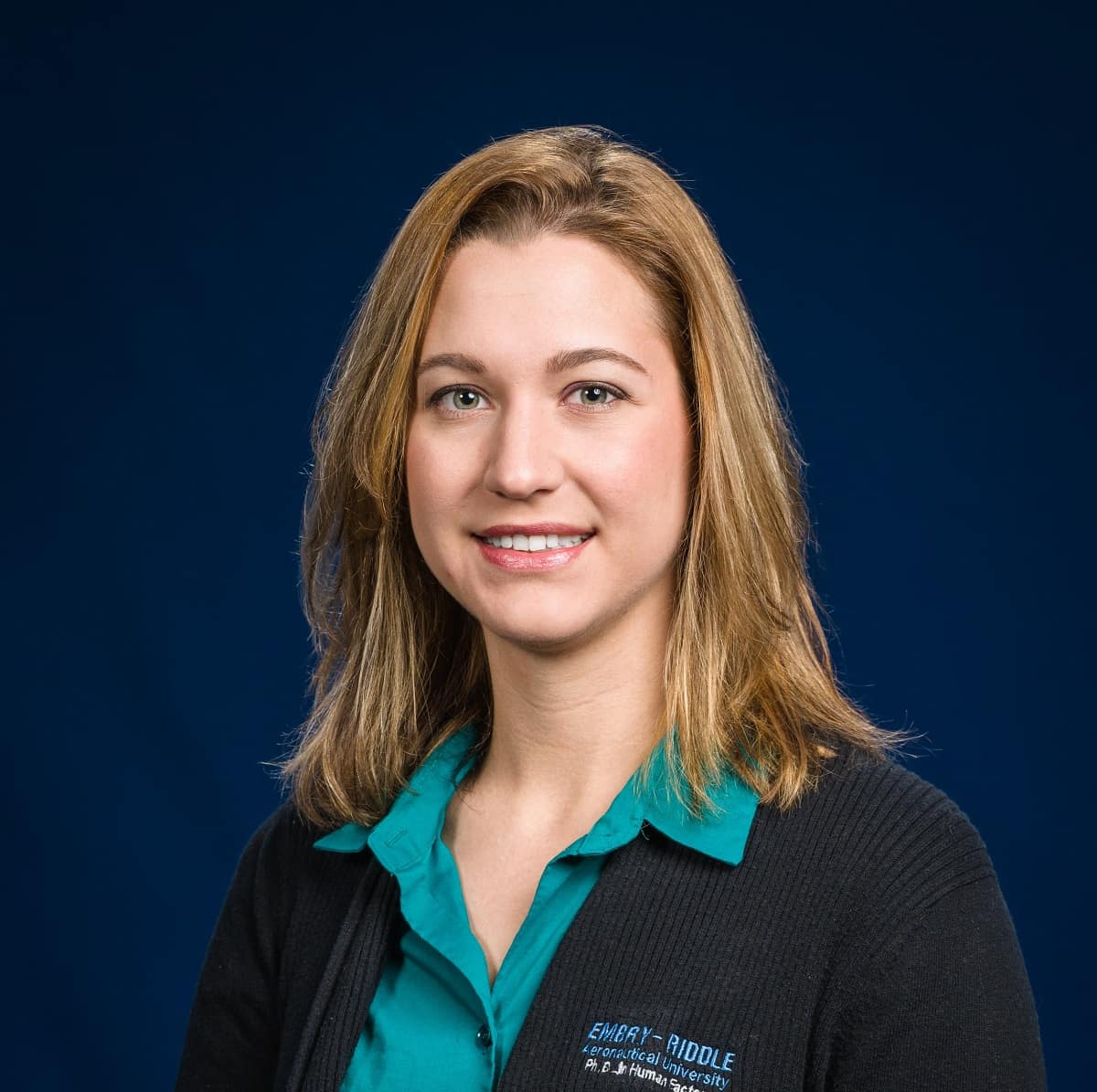 Dr. Kristen Webster
Dr. Kristen Webster, of New London, N.C., is making an impact in the medical field daily with her research.
She accepted a dual-appointment in August in the Department of Surgery at Johns Hopkins Hospital and at the Center for Healthcare Human Factors in the Armstrong Institute. She assists in two major funded projects: researching and developing education tools preventing venous thromboembolism (VTE) or bloodclots which can cause serious illness or death, and developing handoff protocols for pediatric trauma team coordination.
"The work is very rewarding – knowing that my colleagues and I have a direct impact on the care and safety of patients while supporting frontline providers," Webster said.
Webster previously completed a bachelor's degree in Mathematics from Pfeiffer University and two degrees from Embry-Riddle: a bachelor's degree in Aerospace Communications and a master's degree in Human Factors and Systems. For her Ph.D. dissertation, Evaluation of a Scientifically Developed Anesthesiology Handoff Protocol, she conducted research in a southeastern university hospital. She focused on developing and evaluating a handoff protocol to aid communication processes between anesthesia providers and recovery room nurses with the goal of improving efficiency.
Webster said there can be several distractions as well as environmental and communications barriers when patients are moved from surgery to the recovery room. She created a checklist that increased efficiency so patients are not waiting long periods of time in recovery and surgeries can stay on schedule.
Now as part of her research job she's developing protocols to help stabilize pediatric trauma patients more quickly.
"The Human Factors Department at Embry-Riddle has not only provided the necessary knowledge and skills to perform research, but also prepared me to be competitive for opportunities like working at one of the best institutions in the world, Johns Hopkins," said Webster. "I sincerely appreciate my advisors and the professors who cared so much to support me throughout my education."
For more details on the ceremonies, go to http://daytonabeach.erau.edu/campus-life/graduation/ceremony-details/index.html.