This year, SpaceX's Falcon rocket has launched several capsules carrying tons of research payloads for projects that aim to pave the way for deep space exploration and human missions to Mars. As the possibilities for studying microgravity expand, companies like Kentucky-based Space Tango are focused on applying their findings to more terrestrial applications such as optical fiber and cancer research.
As an intern for Space Tango, Rosales creates press releases, marketing materials and social media alerts to keep the public informed and excited about microgravity research that will provide a better understanding of how the human body and plants function in space.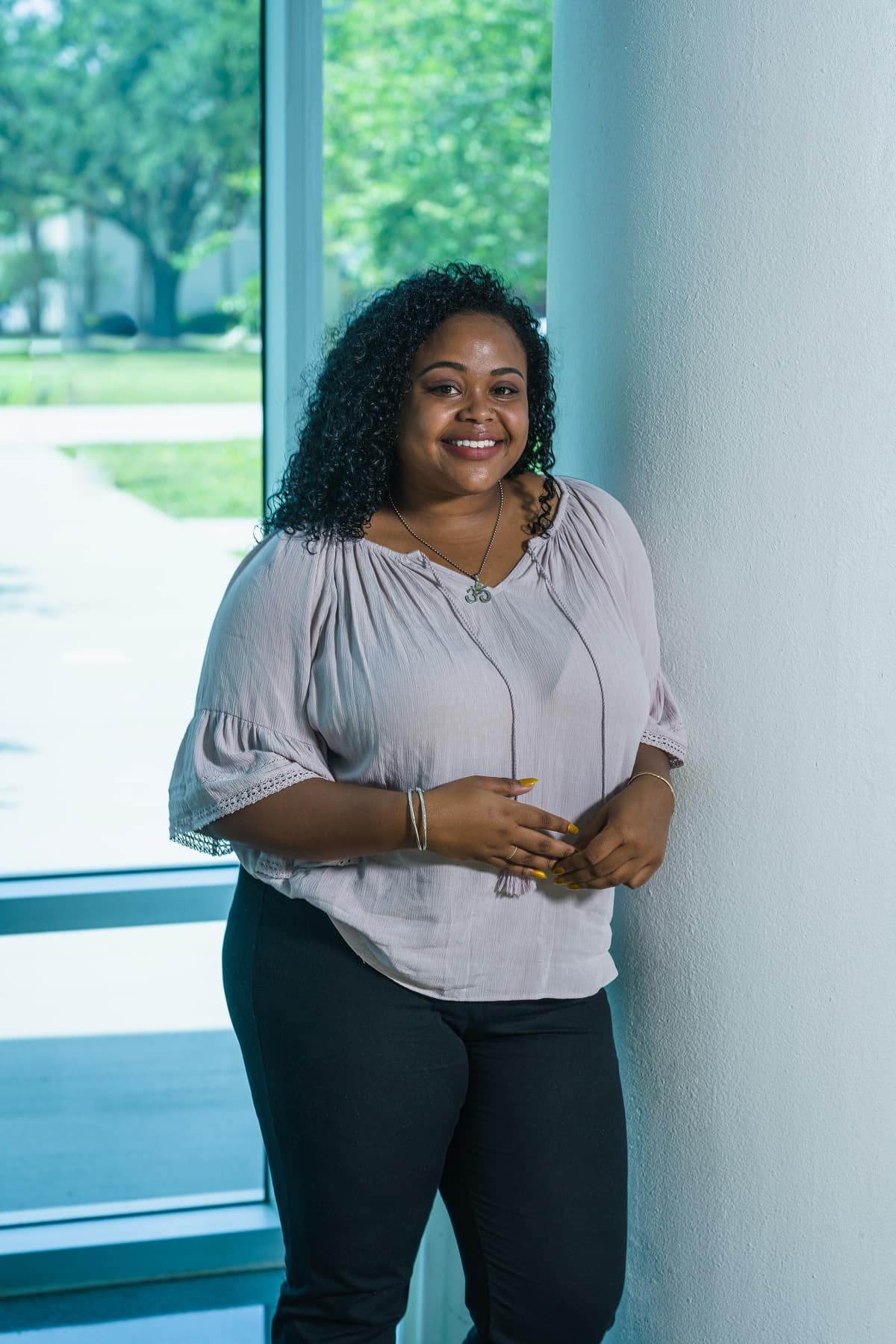 "The future of space is reliant on the general public and their support," Rosales said. "In order to retain that support, they have to be as excited about microgravity research as we are at Space Tango. We have to all be on the same page, so I develop communication strategies that level out the playing field."
For Rosales, an internship with Space Tango was the result of networking with industry leaders and mentors with the help of Embry-Riddle faculty members. Rosales serves on the Higher Orbits Advisory Board with Michelle Lucas, founder and president of Higher Orbits, a nonprofit that promotes STEM initiatives. Lucas recommended the internship opportunity with Space Tango to Rosales.
"Danielle wants to work as a professional communicator in the space industry, so this internship was incredibly valuable in that it gave her great experience, and also confirmed in her mind that this is the industry for her," said Associate Professor of Communication and Humanities Steve Master. "Space Tango gave Danielle a lot of responsibility, and her supervisors reported to us that she did exceptionally well."
Master added that the commercial space industry is growing rapidly, citing a Goldman Sachs report predicting that commercial space will be a multi-trillion dollar industry within two decades.
"That will likely mean a lot more communications jobs for companies to share their stories and shape their images and brand. Communication students like Danielle are well positioned for these jobs because of our curriculum focusing on communication, aviation, aerospace, science and technology," Master said.
While experiencing the first-hand role of a public relations specialist, Rosales documented her experience through a blog. Her internship was scheduled to end in May, but she received an opportunity to continue through the summer while attending classes at the Daytona Beach campus. Her role will allow her to attend launches at Kennedy Space Center and provide updates in real time. As Rosales completes her senior year and prepares to earn her graduate degree, she said her long-term goal is to operate her own public relations and marketing firm in the commercial space industry.
"Being an engineer or mathematician isn't the criteria to begin a career in STEM -- and writing technical reports isn't all that I do," Rosales said. "Communication degrees are often overlooked, yet the students that do specialize in social interaction through psychology and business models are what these new and thriving space industries need."