Air Transport Research Society and Embry-Riddle Announce Winners of Global Airport Performance Rankings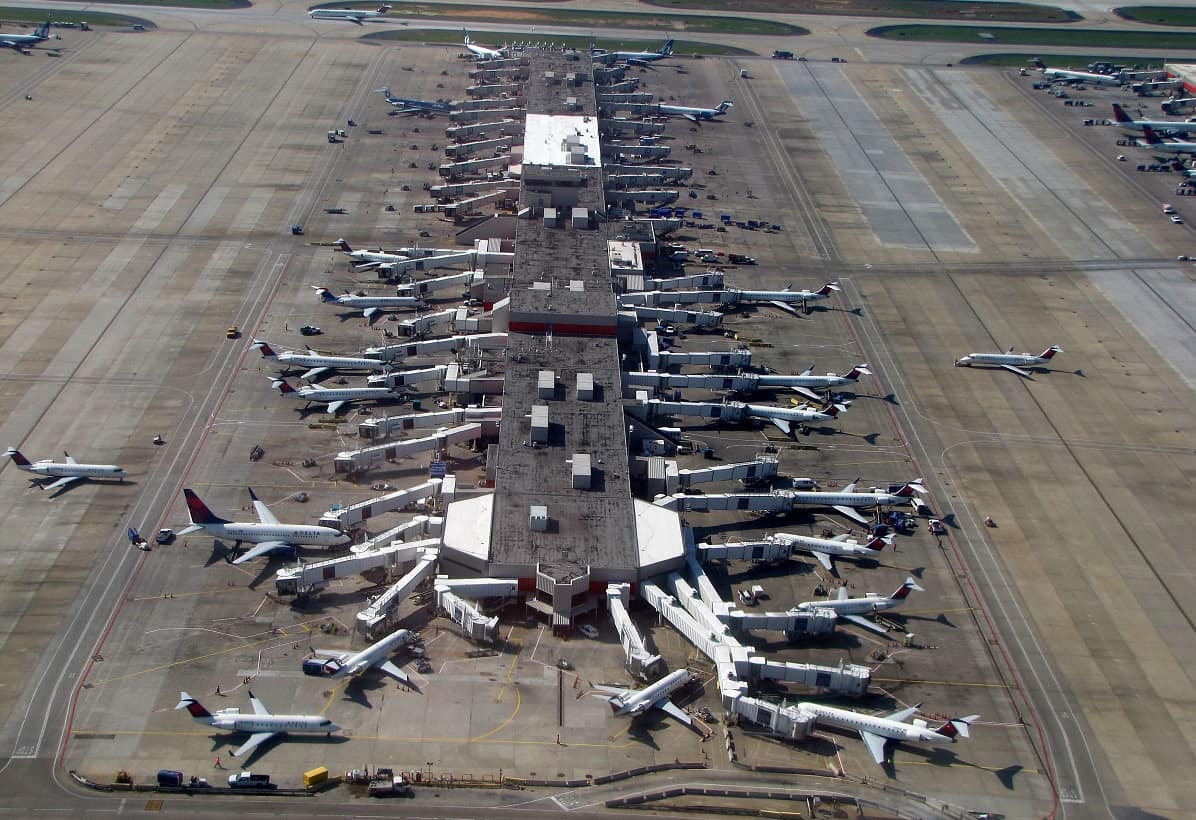 This annual report provides a comprehensive, unbiased comparison of airport performance worldwide, focusing on productivity and operating/management efficiency, unit cost competitiveness and comparison of airport charges. The 3-volume report can be viewed and ordered at www.atrsworld.org.
Hartsfield-Jackson Atlanta International Airport (ATL) is once again named as the most efficient airport in the World in 2018, marking the 15th-year for ATL as the recipient of Efficiency Excellence Award by ATRS), a worldwide research network headquartered in the Robert H. Smith School of Business, at the University of Maryland. ATL is also the busiest airport in the world with over 104 million passengers per year (2016).
"The Air Transport industry has become increasingly competitive. Airports have to be efficient and innovative in order to compete for airlines, passengers and cargo shippers," said Benchmarking Task Force Project Manager Dr. Chunyan Yu, Professor of Air Transport Management in Embry–Riddle's College of Business at the Daytona Beach Campus. "The ATRS Airport Benchmarking project strives to provide comprehensive and unbiased information on the best practices in the industry to help advance the overall performance of airports worldwide."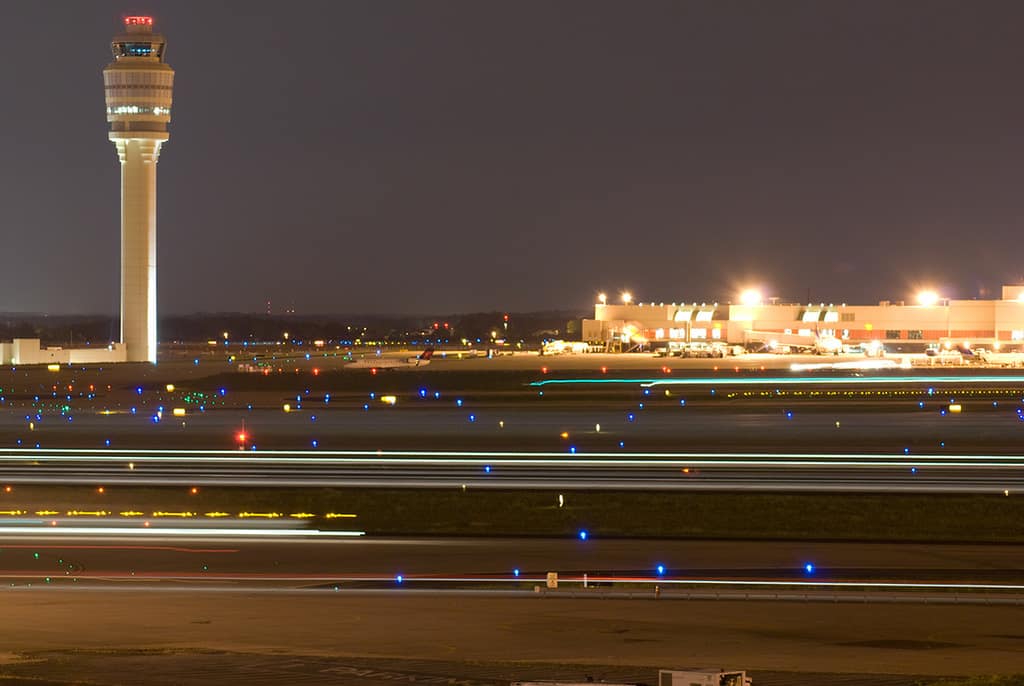 The 2018 report includes 205 airports and 24 airport groups of various sizes and ownership forms in the Asia Pacific, Europe and North America regions. It also examines the relationships between various performance measures and airport characteristics as well as management strategies to provide a better understanding of observed differences in airport performance. Service Quality is not considered in the performance measurements.
Other top performers in North America include Minneapolis–Saint Paul International Airport (MSP, 25-50 million passengers per year), Vancouver International Airport (YVR, 15-25 million passengers) and Raleigh-Durham International Airport (RDU, 5-15 million passengers).
In the Asia Pacific region, Hong Kong International Airport (HKG) placed first in the over 40 million passengers per year category. A.B. Won Pat International Airport, Guam (GUM) is ranked as most efficient airport among those below 10 million passengers. Jeju International Airport (CJU, 25-40 million passengers) and Gimhae International Airport (PUS, 10-25 million passengers) also won the top efficiency awards. Sydney Airport (SYD) is the top efficiency airport in Oceania, its eighth win in a row.
Amsterdam Airport Schiphol (AMS) is rated first among airports with over 40 million passengers. Other winners include Copenhagen Airport (CPH, 25-40 million passengers), Athens International Airport (ATH, 15-25 million passengers) and EuroAirport Basel Mulhouse Freiburg (BSL, 5-15 million passengers).
The ATRS Annual Global Airport Performance Benchmarking Project was initiated in 2000 and is currently hosted at Embry-Riddle's College of Business in Daytona Beach, Florida. Students in the College of Business collect and compile data, conduct analysis and generate the annual report under the supervision of Benchmarking Task Force Project Manager Dr. Chunyan Yu, Professor of Air Transport Management.
The three-volume report can be ordered at http://www.atrsworld.org/airportawards.html.
---
Members of the ATRS Global Airport Performance Benchmarking Task Force include:
Tae H. Oum (Canada), Chunyan Yu (USA), Bijan Vasigh (USA), Jia Yan (USA), Peter Forsyth (Australia), Yuichiro Yoshida (Japan), Yeong-Heock Lee (Korea), Japhet Law (Hong Kong, China), Shinya Hanaoka (Japan), Xiaowen Fu (Australia), Jaap de Wit (The Netherlands), Eric Pels (The Netherlands), Hans-Martin Niemeier (Germany), Nicole Adler (Israel).
About the Embry-Riddle College of Business at the Daytona Beach Campus
Embry-Riddle's College of Business offers a number of aviation–related degree programs and specializations, from bachelor's to PhDs, with students, faculty and alumni from around the world that are shaping the business of flight and beyond to the business of space. Students at Embry-Riddle benefit from belonging to a globally connected network that includes fellow students and experienced faculty—some of whom remain working professionals—as well as alumni from top aviation and aerospace companies that regularly recruit Embry-Riddle students for career positions and internships.
With outstanding online educational opportunities also available, students have the flexibility to choose from 27 business degree programs overall and can choose to study at residential campuses in Daytona Beach, Florida and Prescott, Arizona, at 125-plus Worldwide Campus locations, including the Asia Campus in Singapore and online in their own home.
The College of Business also offers a range of continuing education programs, corporate training, seminars and workshops for individuals and organizations in the aviation and aerospace industry. Specialized professional development courses can also be found under broader categories, such Management and Business. For more information, visit Professional Education.