Two Prescott Students Receive Prestigious Military Award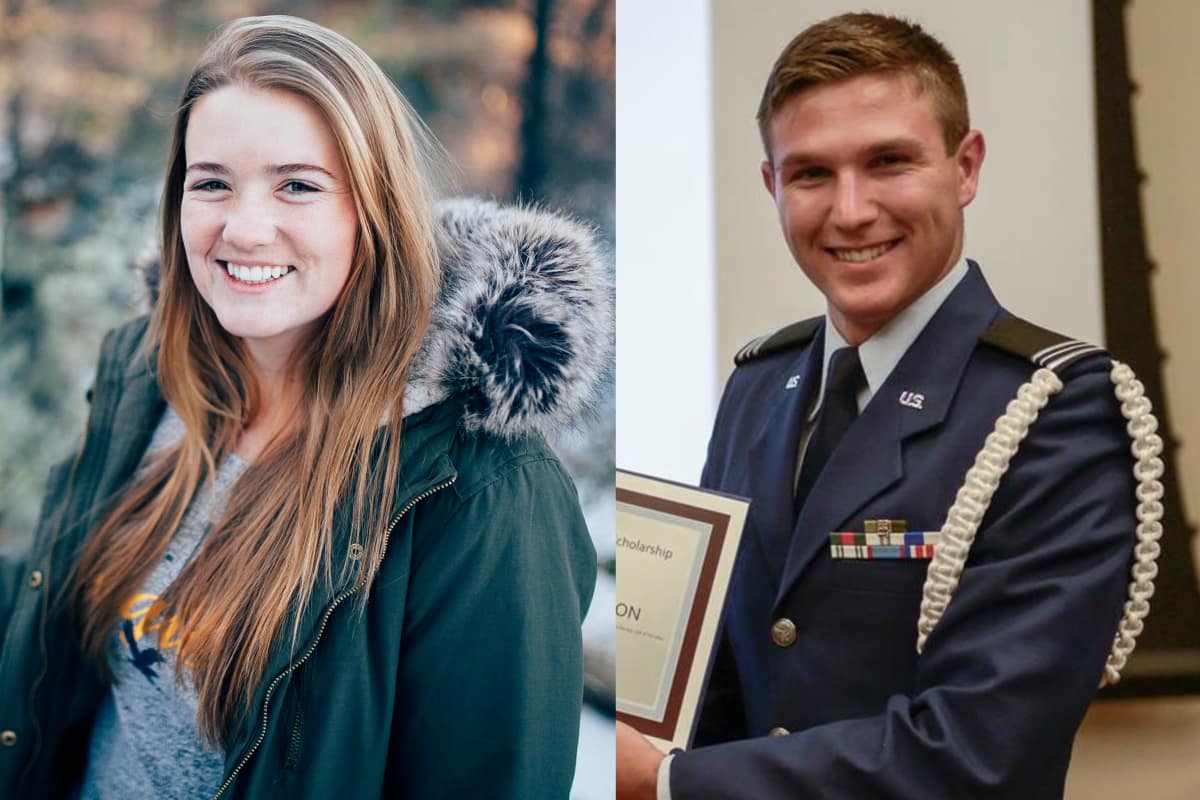 Prescott AFROTC Detachment 028 students Ashley Bergstrom and Tymothy Anderson have received the Society of American Military Engineers (SAME) Award for the Southwest region. The SAME ROTC Award of Merit is a bronze medal with bronze key replica, authorized in 1948 to be awarded annually to outstanding junior and senior engineering students in the Reserve Officers' Training Corps (ROTC). This is the second straight year that Cadet Bergstrom has received the award.
"To be selected as a recipient for this award for the second year in a row is a huge honor," said Bergstrom. "It's incredible to see how all these years of hard work in a major that I have struggled with have paid off. It's especially gratifying that I am able to represent my university and my detachment in such a positive manner, and I'm so thankful to the cadre for selecting me."
Originally from Apple Valley, Calif., Bergstrom is currently a senior in aerospace engineering. After graduation, she will commence pilot training at Laughlin Air Force Base, Texas. Her goal is to fly either helicopters or C-130s following her initial training.
Anderson, a senior in electrical engineering/robotics track hails from Surprise, Ariz. His post-graduation plans include commissioning in the Air Force and attending flight training. Post-Air Force, he'd like to be involved in robotics.
"I feel incredibly honored to receive an award from an organization that reflects my passion for both the military and engineering," said Anderson. "I am especially grateful to the professors in the electrical engineering department and the cadre and cadets of Detachment 028, who make me proud to be a part of the Air Force and the Embry-Riddle community."
SAME nominees and awardees must be in the top 25% of their engineering class and the top 25% of their ROTC class.
"This year Detachment 028 was the only university in the Southwest region to have two cadets selected and speaks volumes to the great relationship we have with our engineering department," said Det 028 Commander Col. Randy Kaufman. "Cadet Bergstrom and Cadet Anderson epitomize the best and truly exemplify the Air Force core value of 'Excellence in all we do'."
To learn more about Embry-Riddle Prescott's AFROTC Det 028, go to: http://prescott.erau.edu/rotc/air-force/index.html