Robertson ISASI Fellowship Awardee: Tori Kobayashi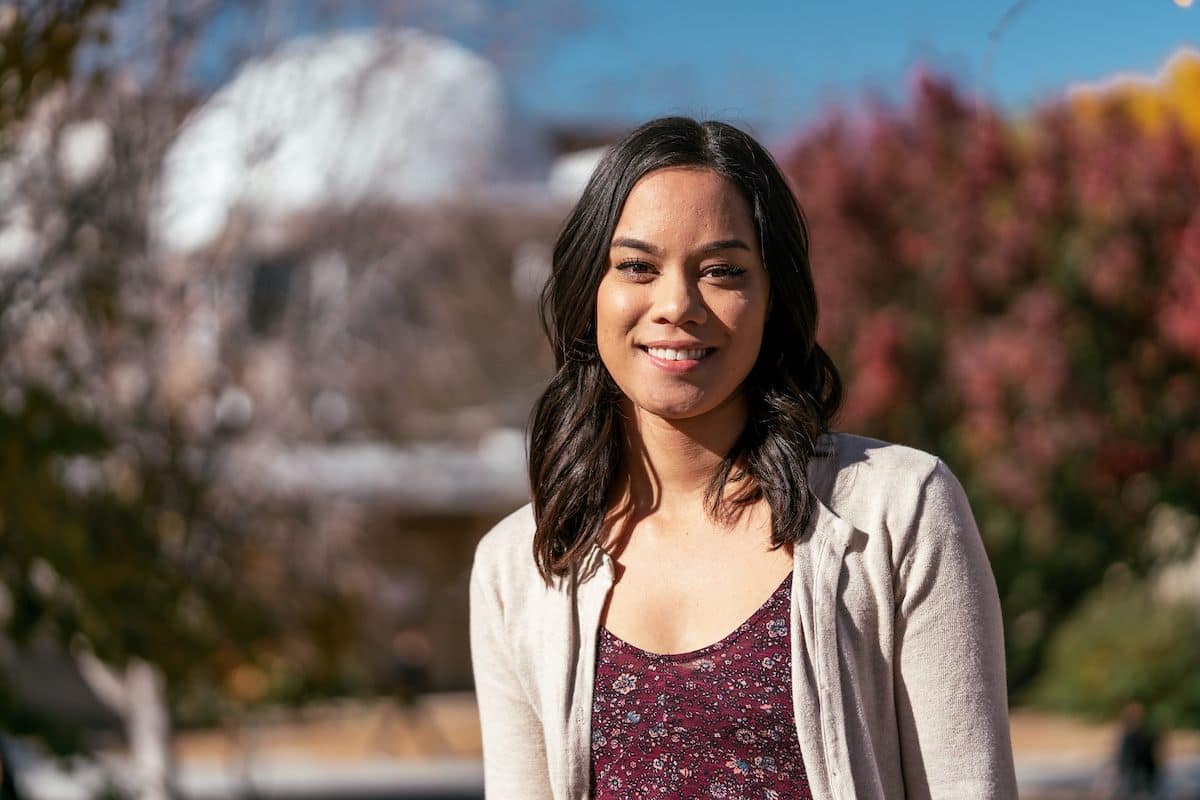 Ms. Tori Kobayashi has been awarded the highly competitive Robertson / International Society of Air Safety Investigators (ISASI) Fellowship in Aviation Safety and Crashworthiness. Kobayashi is currently completing her Bachelor of Science degree in Aeronautics at the Prescott campus, with plans to graduate in December 2018 before beginning her graduate studies at Prescott.
Originally from Lomita, Calif., Kobayashi's interest in pursuing aviation was inspired while attending an airshow at Edwards AFB, Calif. She was particularly enthused by the history of Chuck Yeager's Bell X-1 flight breaking the sound-barrier at Edwards. Upon graduating high school, Kobayashi joined the Air Force with the specific goal of being an aircraft maintainer.
"I did achieve this in Active Duty and as a veteran with my A&P," said Kobayashi. "I knew enlisting to be a maintainer would give me the chance to see aircraft up close that I had only seen in air shows, and it would give me the experience and maturity I needed to pursue an aviation-related career."
Kobayashi came to Embry-Riddle Aeronautical University's Prescott campus as a Veteran of the U S Air Force, holder of an FAA Airframe & Powerplant Certificate, and possessing an Associate of Science degree in Aeronautics from Embry-Riddle Worldwide. Kobayashi chose to come to Prescott to further her education with a concentration in Aviation Safety. At Prescott, Kobayashi has participated in Women in Aviation International, and the International Society of Air Safety Investigators (ISASI) Arizona Chapter, located at Embry-Riddle. In advance of pursuing the Fellowship application, Kobayashi completed a capstone research project titled, The History of Human Factors in Maintenance.
Kobayashi's decision to seek Robertson-ISASI Fellowship was predicated on the knowledge and experience that would come with it.
"[It would] provide me with the opportunity to work closely with Embry-Riddle's Aviation Safety and Security Archives," said Kobayashi. "I drew encouragement from seeing handwritten documents by Jerome Lederer, the Father of Aviation Safety. Jerome Lederer created the Aircraft Mechanic's Creed in 1941, used globally in repair stations and hangars. His work has been my biggest inspiration in conducting research on aviation maintenance safety culture."
Kobayashi's planned areas of research while holding the Robertson-ISASI Fellowship includes Human Factors and Safety Culture in aviation maintenance operations, with a concentration on outsourced aviation maintenance.