New Residence Hall Open to Students at Daytona Beach Campus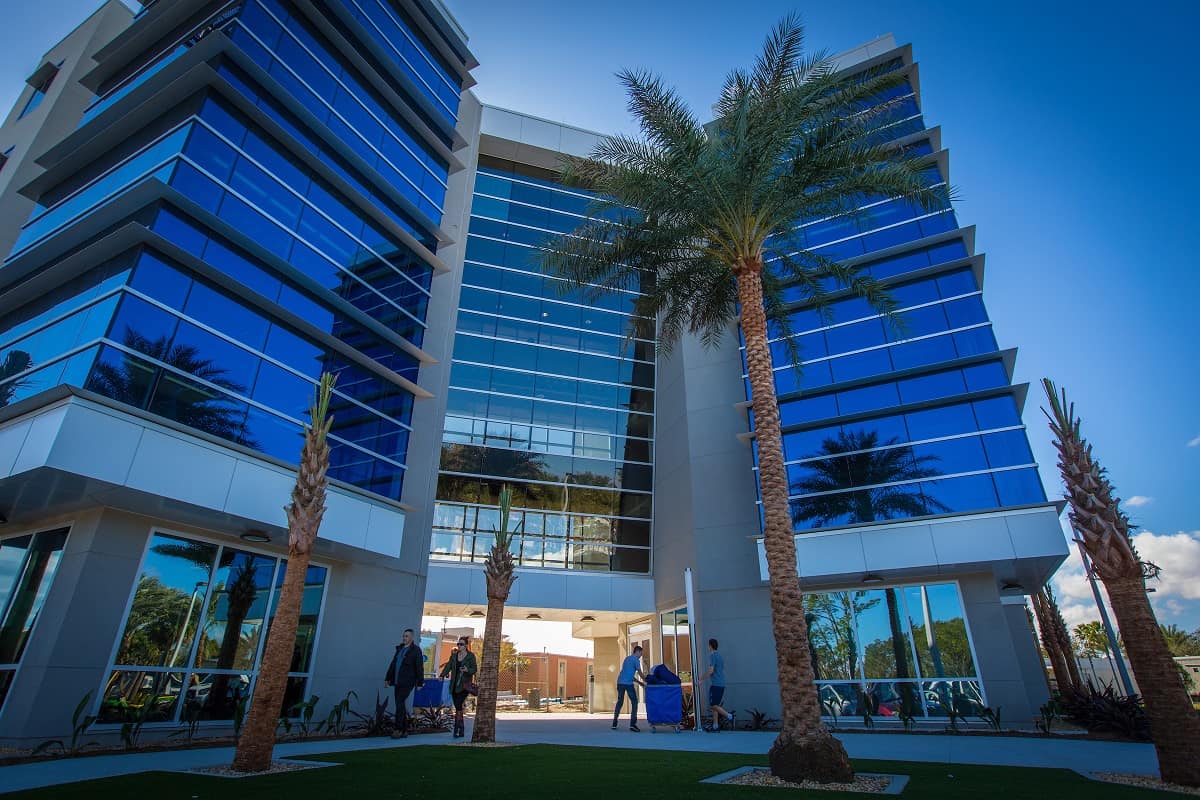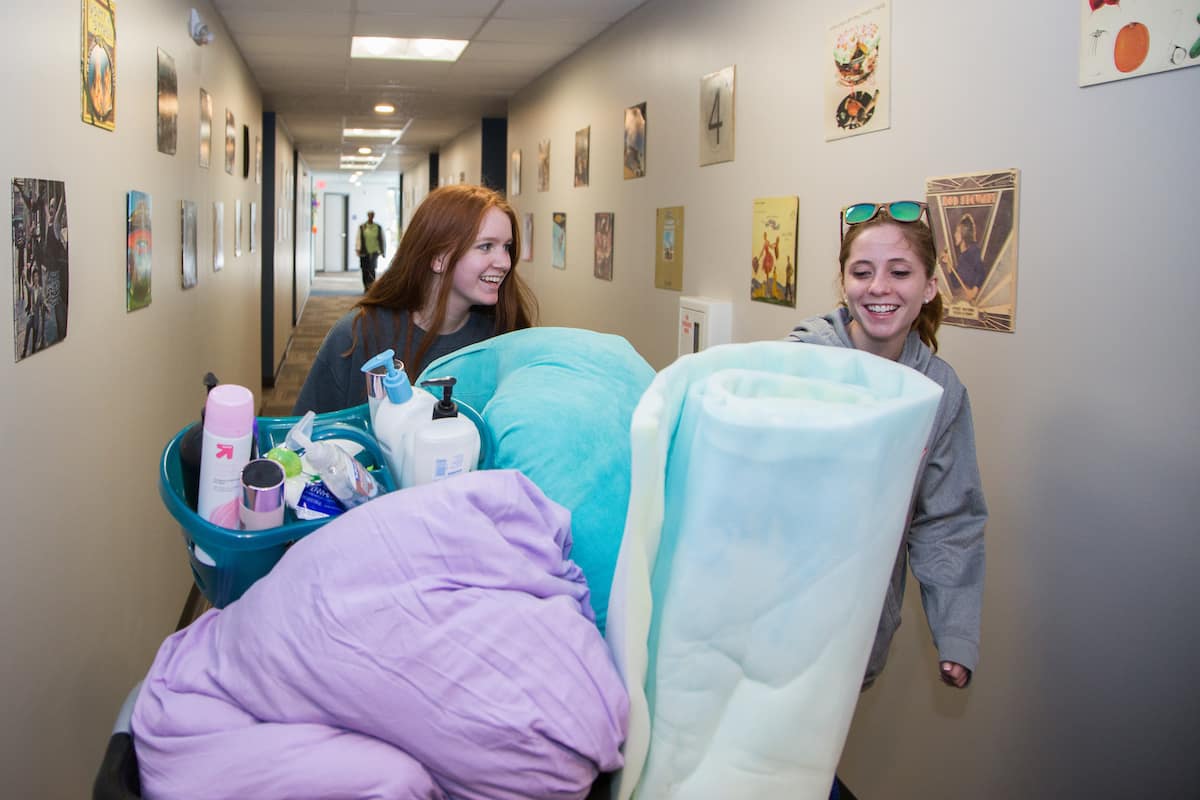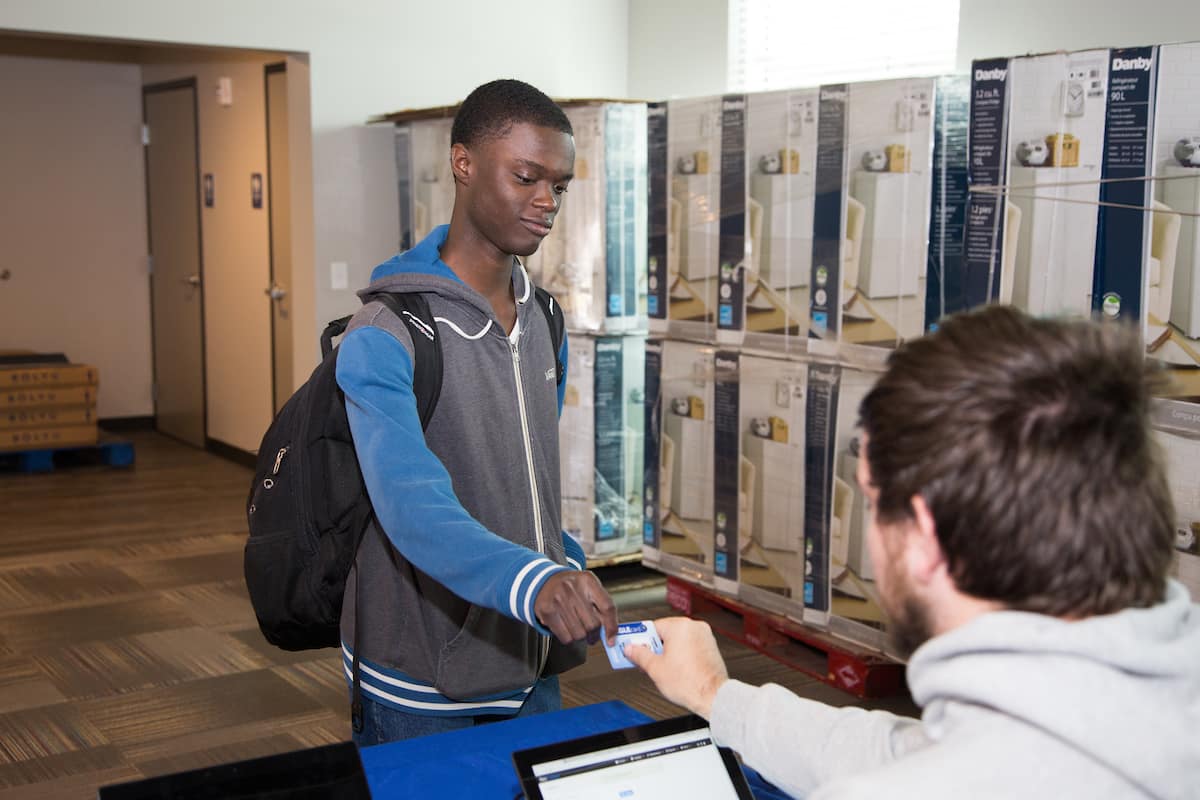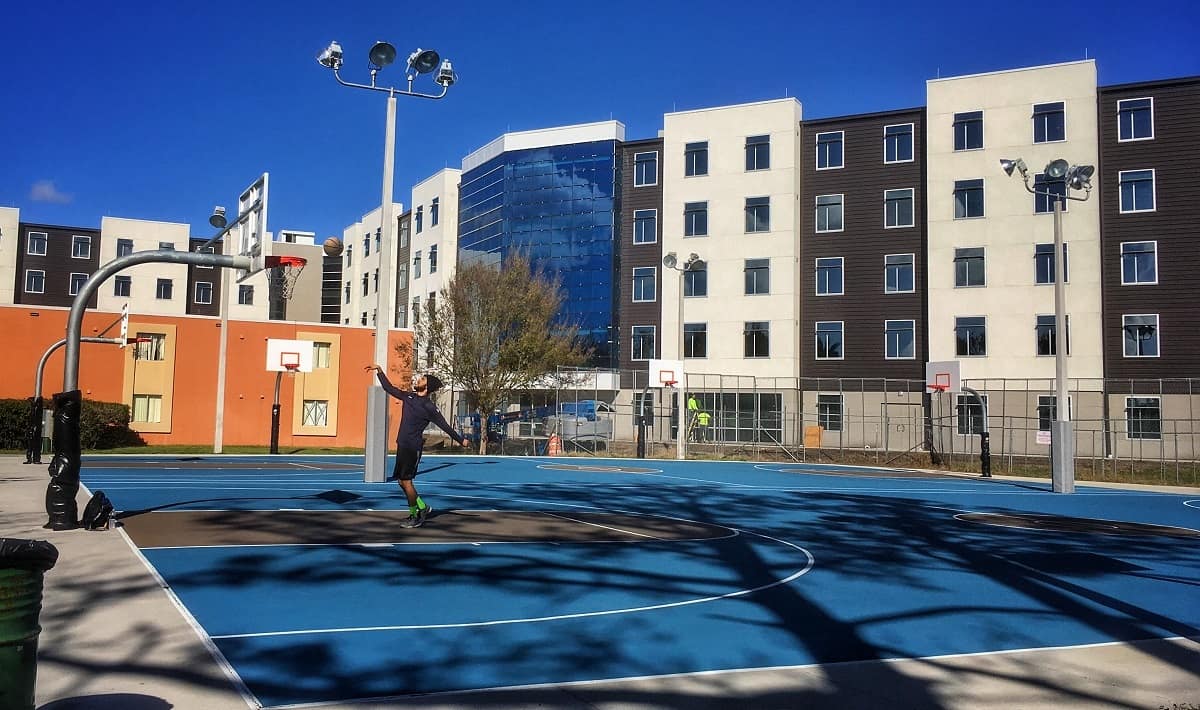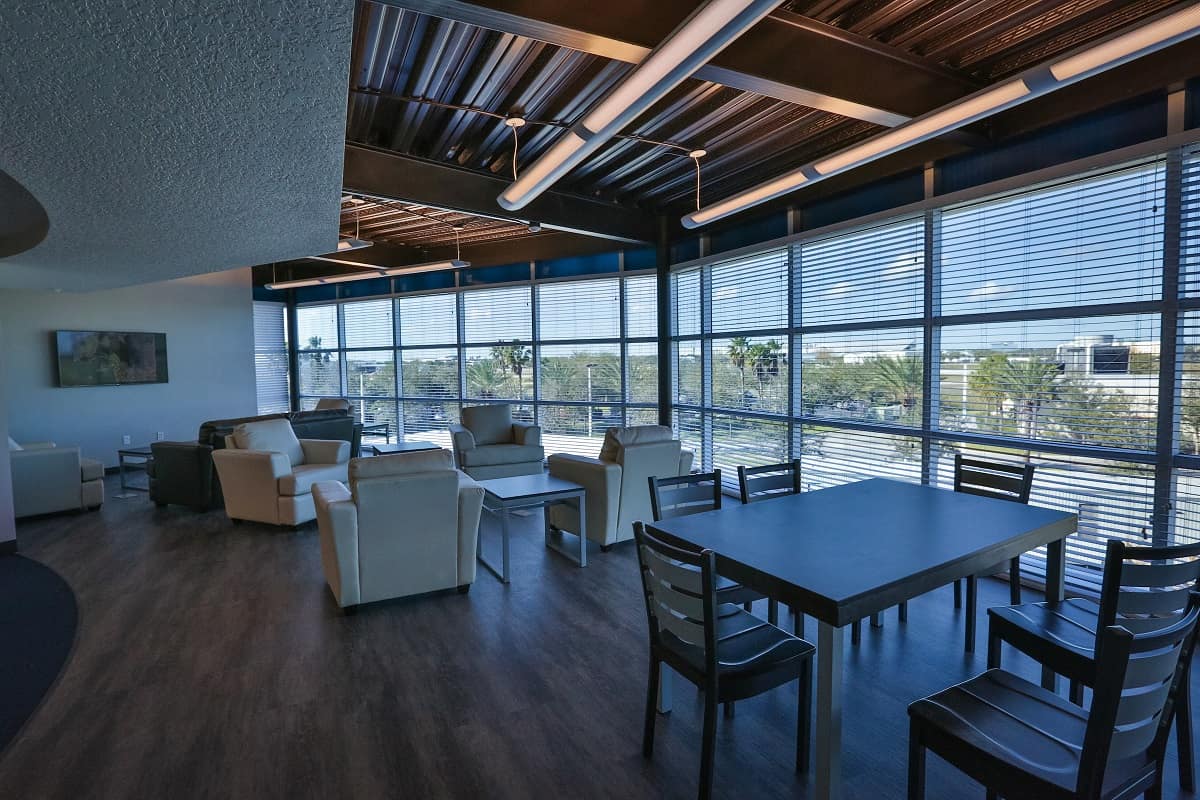 Embry-Riddle's newest residence hall opened this week, just in time for the beginning of spring semester. Students at the Daytona Beach Campus began moving in Sunday to the five story, 145,000-square-foot facility that boasts over 650 beds, nine wings, multiple study rooms, conference rooms, lounges and bright, open common areas with nice views, said E.J. Walicki, senior associate director of housing and residence life.
The striking, five-story glass building is a welcome change for the roughly 420 students moving from McKay Hall, Embry-Riddle's oldest dorm. Besides being easy on the eyes, the new digs are less cramped, something not lost on the new residents.
"I like the ceiling fans, extra storage space and new design of the bathrooms," aerospace major Andrew Guggenheim said.
The new design of the student's rooms has four students in two separate rooms sharing a private toilet, separate shower, and two sinks.
Construction on the residence hall began in March 2016, which included adding about 200 parking spaces adjacent to the new building. Final additions are still being added and will include a new volleyball court and outdoor seating areas.
There will be almost 2,100 students living on campus this spring semester.
McKay will be demolished beginning sometime this spring to make way for yet another residence hall.
Thanks to higher education reporter Tony Jarmusz at the Daytona Beach News-Journal