Life Hacks for Student Success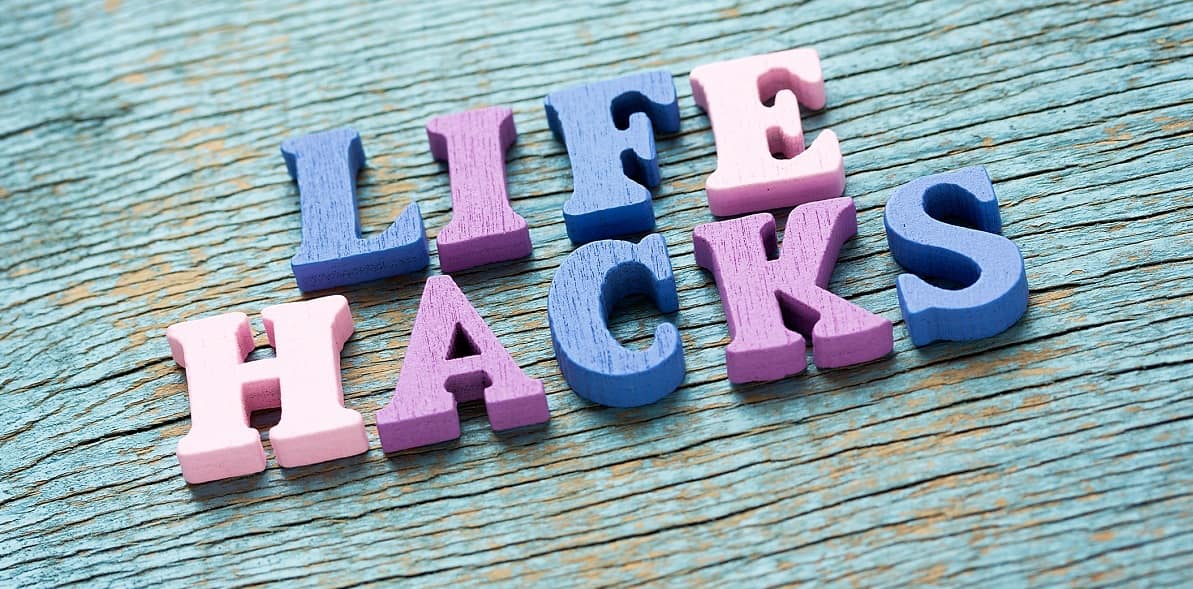 The transition to college is both an exciting and challenging time. Students begin to embrace new freedoms while also balancing course loads with extracurricular activities.
What's the secret to becoming a well-adjusted, successful student? Our Embry-Riddle Aeronautical University team recently offered some words of wisdom for new students and their parents.
Life Hack #1 - Use time wisely
Spending extra time on assignments doesn't always translate to success, said Lisa Davids, a Daytona Beach Embry-Riddle engineering professor and undergraduate program coordinator. Davids recommends that students get an early start on homework assignments and make a habit of it. And when it comes to spending time on homework, Davids advised not to spend too much time feeling stuck.
"If they are staring at a problem for more than 10 minutes, they should make a note about it. When they go to class, they should ask the professor for help," Davids said. "That's a much more efficient way to use time."
Life Hack #2 - Don't cram for exams
Information is best retained over a longer period of time, which is why students who cram for exams don't always do well, Davids said.
"They should be studying every day," Davids said. "The more time you have to look at the material and rest, the better you etch those memories in and recall that material."
Working on coursework in small amounts each day is key for retaining information. Davids suggests taking a few moments at the end of each study session to review the material and compare and contrast the lessons.
For every hour spent in class, each student should expect to spend two to two-and-a-half hours studying. A three-hour credit class requires approximately 10 hours of outside work.
Many schools like Embry-Riddle offer free tutoring services for various disciplines.
Life Hack #3 - Stay Healthy
Physical and mental health are key for success. Jennifer Hinebaugh, a faculty member and undergraduate program coordinator in Embry-Riddle's College of Business in Daytona Beach, advises students to get adequate rest, eat well and exercise regularly. At Embry-Riddle, students have access to a variety of health and wellness services, a fitness facility and Counseling Center that offers free mental health resources and counseling.
"They are leaving the cradle of home and the safety net and going to this big, awesome place. Make sure you do wellness checks on your kids. Depression and mental health issues tend to arise in college," Hinebaugh said.
Life Hack #4 - Take advantage of research opportunities
Research projects help students enhance their understanding of course work and develop important life skills such as critical thinking, communication, teamwork, time management and more, explained Embry-Riddle Director of Undergraduate Research Kadie Mullins. Mullins encourages students to take advantage of the support, mentorship, workshops, and grant programs offered by the Office of Undergraduate Research and Undergraduate Research Institute.
"Research is a high-impact way to explore possible careers, engage in self-discovery, enhance resumes through the development of highly transferrable skills, and contribute to the larger body of knowledge, impacting the world," Mullins said.
Life Hack #5 – Get Involved
Getting involved in both research opportunities and student life can help support academic success. Research has shown that students who are active on campus are more likely to graduate.
"While students must balance their co-curricular lives to ensure they stay ahead of their academic responsibilities, getting involved with clubs and organizations, student life, leadership activities, etc., enhances your educational experience and provides a stronger connection to the institution," said Larry Stephan, dean of students at Embry-Riddle's Prescott Campus.