Engineering Student Awarded Grant to Study Abroad in France for the Spring Semester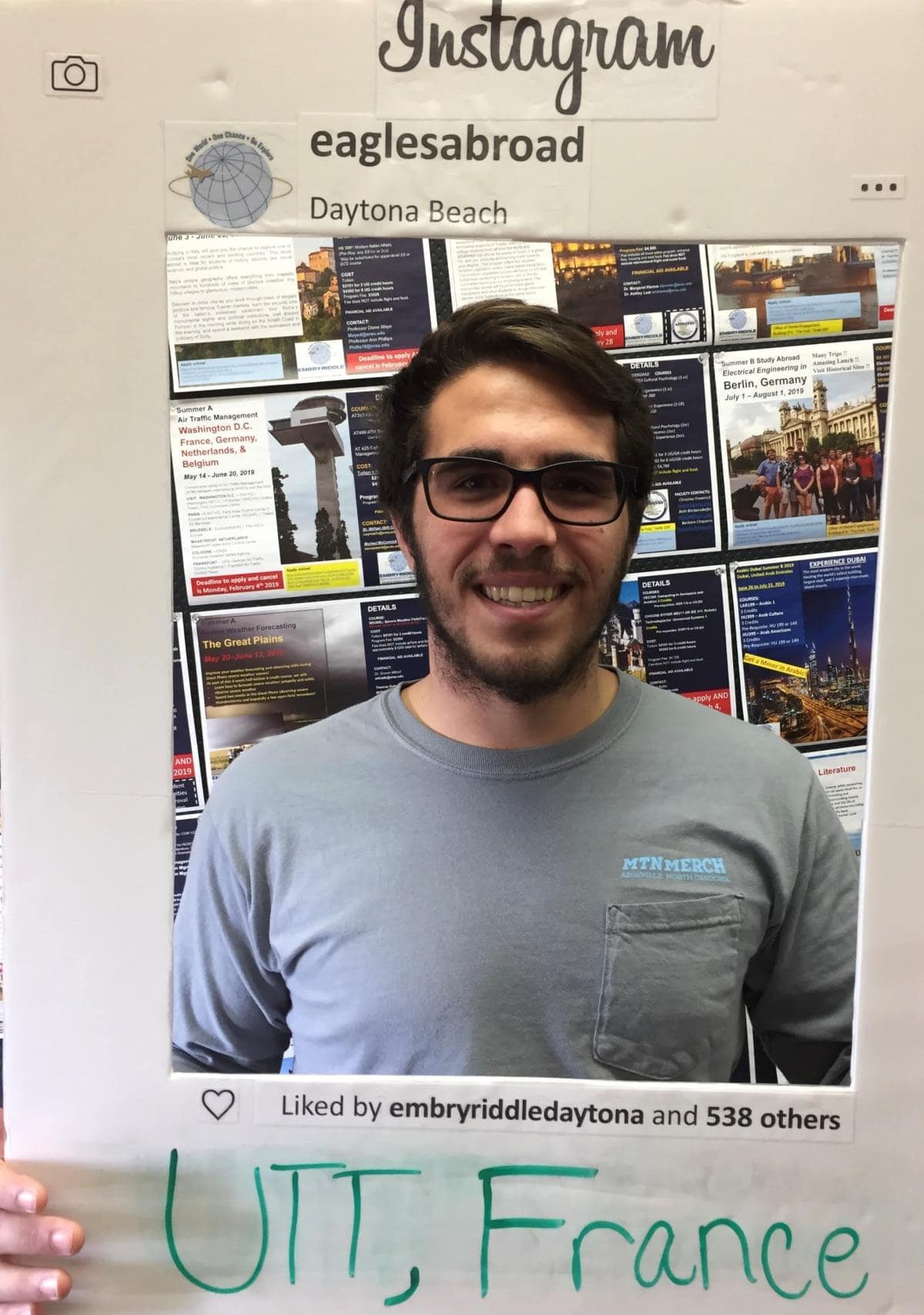 Aerospace Engineering major William Hess, a student on Embry-Riddle's Daytona Beach Campus, has been awarded a grant of €5,000 ($5,702) at a university partner Global Engineering Education Exchange school in Troyes, France, Université de Technologie de Troyes (UTT).
One of the largest engineering schools in France, UTT is located in the Champagne region of France just 90 minutes outside of Paris.
Hess's motivations for studying abroad can be summed up in what he wrote on his grant essay: "Studying abroad will help me adapt to real life situations. Being alone in a city and learning a new language will help prepare me for the future. Having to adapt to a new culture, language and assimilate is an important reaction in life."
For Embry-Riddle students interested in studying abroad, please contact the Office of Global Engagement at the Daytona Beach Campus and the Study Abroad and Global Engagement Office at the Prescott, Ariz. Campus.