Embry-Riddle Selects UAV Factory's Penguin C for Unmanned Systems Sciences Program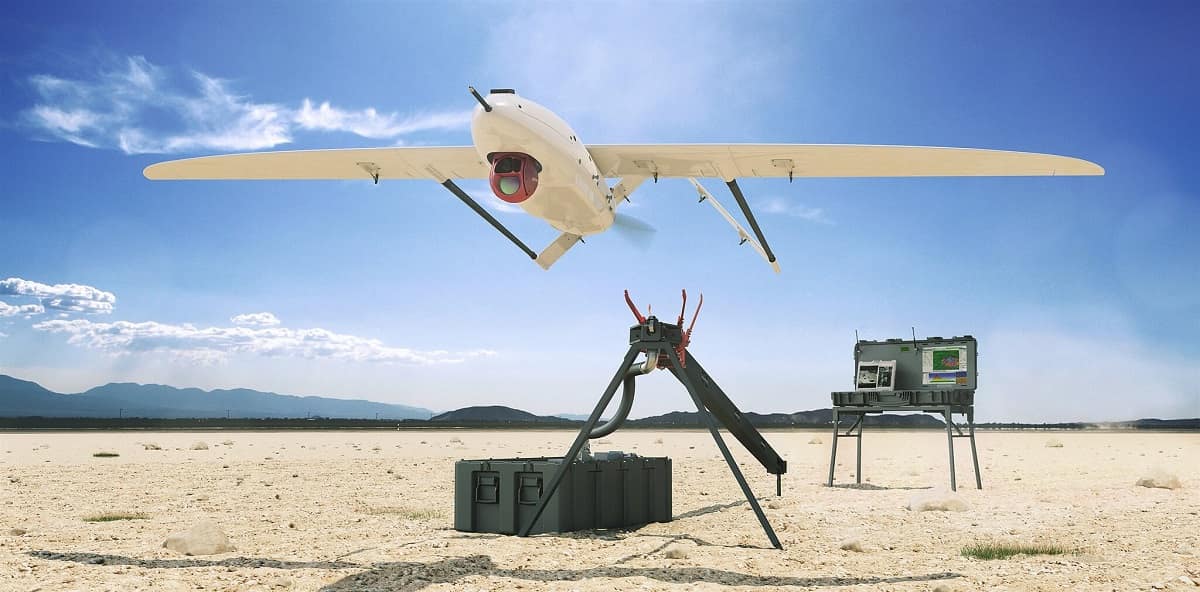 "The Penguin C UAS meets our requirements as a complete system," said Mike Wiggins, Ed.D., professor and department chair of Aeronautical Sciences at the Daytona Beach Campus. "It will be a central part of our overall UAS flight training program, which ranges from small quadrotor and fixed wing operations through crewed operations and high-end simulations, as we look to the future of UAS."
The Penguin C aircraft is a long-endurance, long-range professional unmanned aircraft system, considered one of the most capable surveillance and inspection UAS flying today. It is a runway-independent, fixed-wing aircraft capable of flight times in excess of 20 hours and is able to operate at distances up to 60 miles (100 kilometers) beyond-visual-line-of-sight (BVLOS) from a two–person ground control station. The Penguin platform is in use in over 40 countries worldwide.
"The Penguin platform was chosen as a tool to evolve our UAS program into the future because of its superior flight performance and beyond-line-of-sight capabilities," said John M. Robbins, Ph.D., associate professor and Unmanned Aircraft Systems Program coordinator. "The knowledge gained by working with a UAS platform being flown around the world like the Penguin C will prepare our students with valuable operational experience, and further prepare them for the highest-paying jobs in the UAS industry."
"We are delighted that Embry-Riddle has chosen the Penguin C to standardize its training fleet of UAS," said Josh Brungardt, executive vice president of UAV Factory. "The Penguin C UAS will allow Embry–Riddle to lead the way in helping to sculpt the next phases of BVLOS operations."
UAV Factory USA is a division of one of the world's leading developers and manufactures of fixed wing composite small unmanned aircraft and subsystems for the 55 lbs. and under class UAS. In 2012, UAV Factory's Penguin UAV set a 54.4-hour flight endurance world record. Since 2009, UAV Factory has delivered hundreds of aircraft, subsystems, and sensor gimbals to over 40 countries. UAV Factory has locations in Europe and the USA providing support to customers around the world.
About Unmanned and Autonomous Systems Degree Programs at Embry–Riddle
Embry-Riddle was one of the first schools in the nation to offer a degree in UAS. Both the Prescott and Daytona Beach Campuses offer a Bachelor of Science in Unmanned Aircraft Systems Science. The Daytona Beach Campus also offers a Master of Science in Unmanned and Autonomous Systems Engineering. The university's Worldwide Campus offers a Master of Science in Unmanned Systems, a Master of Aeronautics with UAS Specialization and a Bachelor of Science in Unmanned Systems Applications. All three campuses offer a minor in Unmanned Aircraft Systems.
Embry-Riddle is also a co-founder of the ASSURE Coalition (Alliance for System Safety of UAS Through Research Excellence), a Federal Aviation Administration Center of Excellence in Unmanned Aircraft Systems (UAS).