Embry-Riddle and Korean Airlines Launch Career Pathway Program for Pilots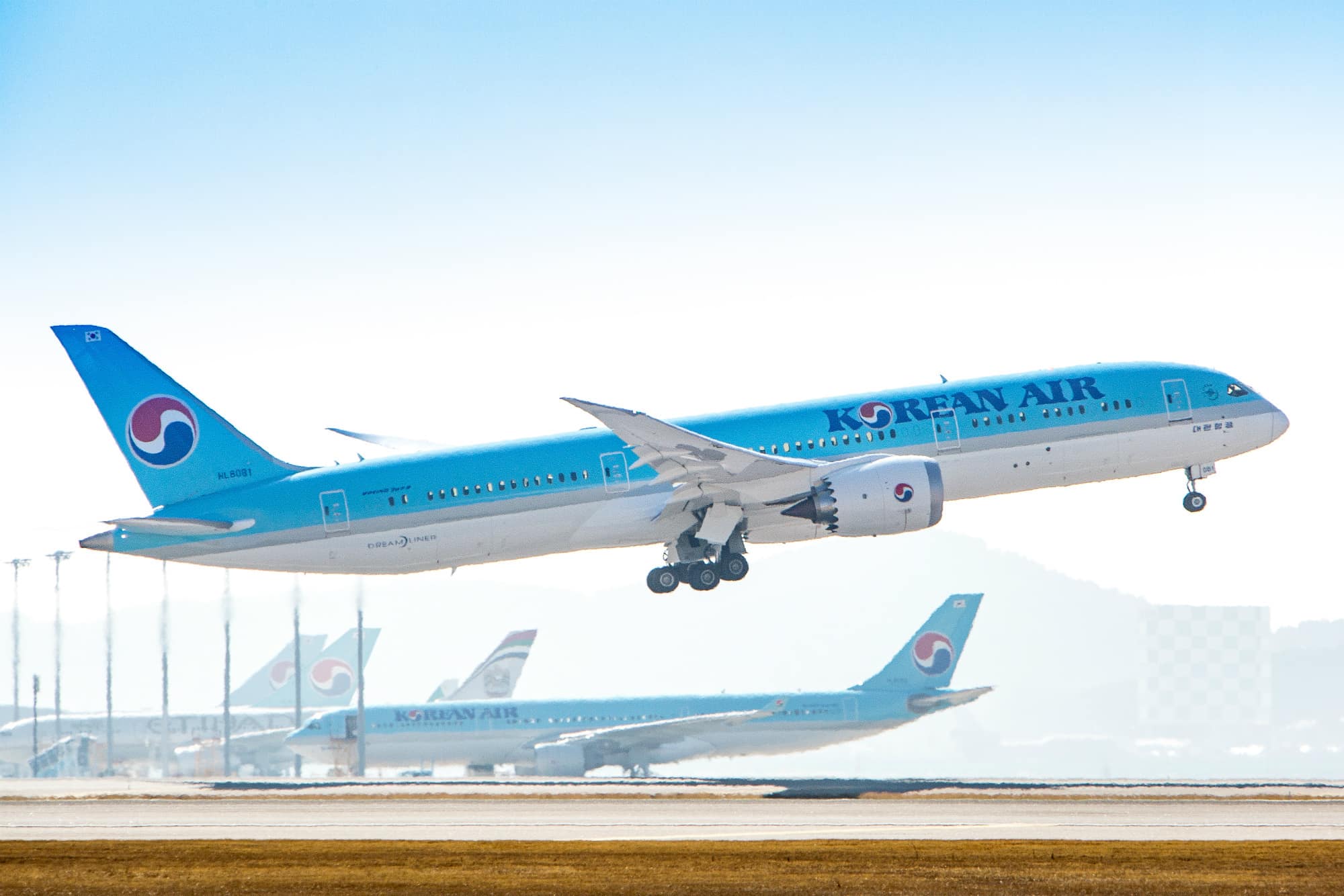 With airlines worldwide projected to need 790,000 new pilots between now and 2037, Embry-Riddle Aeronautical University, the world's premier aviation and aerospace institution, has teamed up with Korean Airlines to provide a new career pathway program for aspiring aviators.
Embry-Riddle currently participates in a number of pilot career pathway programs with leading industry partners, but the Korean Airlines initiative is the university's first-ever such agreement with an international airline.
"The global pilot shortage is projected to be most acute in the Asia-Pacific region, where 261,000 new pilots will be needed over the next two decades," said Dr. Alan Stolzer, dean of the College of Aviation on Embry-Riddle's Daytona Beach, Fla., Campus. "Our partnership with Korean Airlines will allow us to help fill that gap by producing up to 40 highly qualified new pilots per year."
Dr. Timothy Holt, dean of the College of Aviation on Embry-Riddle's Prescott, Ariz., Campus, noted that the Korean Airlines agreement will improve training not only for future Korean pilots, but for all other student-pilots enrolled at the university. "Under this new partnership, flight students selected by Korean Airlines will receive motivation and mentorship in completing their training with Embry-Riddle. Before returning to Korea to work, they will be required to provide flight instruction for Embry-Riddle flight students, thereby gaining even more experience."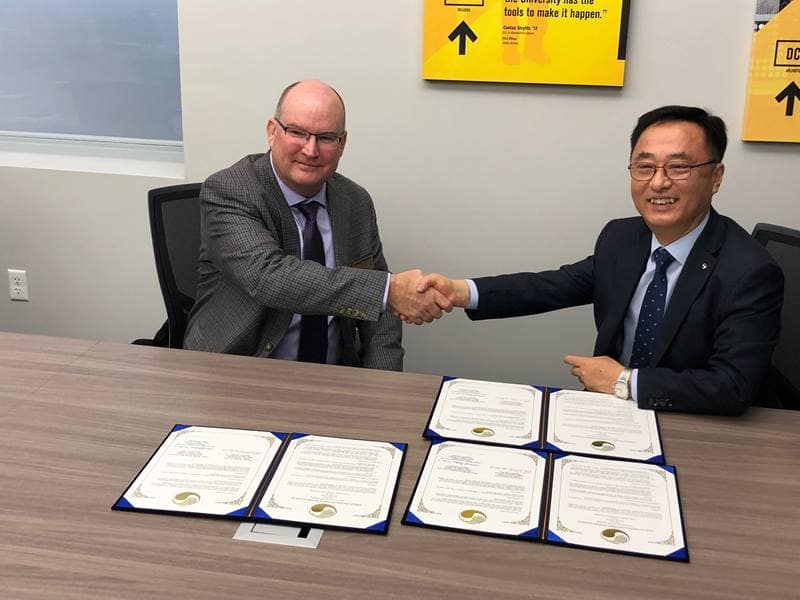 Dr. Alan Stolzer (at left), dean of the College of Aviation on Embry-Riddle's Daytona Beach Campus, recently met with Capt. Kim, senior vice president of Korean Airlines' Flight Operations division, to launch a joint career pathway program for pilots.
Embry-Riddle President Dr. P. Barry Butler described the agreement as a win-win: "This type of career pathway program for pilots supports improved aviation education for all students, and it helps build workforce capacity for airlines worldwide," he noted. "We are honored to partner with Korean Airlines on this important new effort to help address the global pilot shortage."
Captain Kim, Senior Vice President of Korean Airlines' Flight Operations division stated, "In the coming years, as the demand for pilots sees a sharp rise, we will seek to increase the number of qualified candidates coming from the world's leading aviation universities. Both Korean Airlines and Embry-Riddle have similar goals in training excellence. We are excited to be strengthening our partnership with Embry-Riddle.
ABOUT KOREAN AIRLINES
Korean Air, established in 1969, is one of the world's top 20 airlines carrying more than 26 million passengers in 2017. The airline operates over 460 flights per day to 124 cities in 44 countries on five continents; it has a modern fleet of 174 aircraft and employs over 20,000 professional employees. Korean Air's core business includes passenger, cargo, aerospace, catering and in-flight sales. The airline's main hub is at the Incheon (ICN) International Airport Terminal 2, which opened in 2018. Korean Air is a founding member of the Sky Team airline alliance, which together with its 19 members annually welcomes 630 million passengers worldwide, on more than 14,000 daily flights, covering 1,150 destinations in 175 countries. The airline launched a joint venture partnership with Delta Air Lines in the trans-Pacific market in May 2018. In 2019 Korean Air celebrates its 50th anniversary. With a vision to be a respected leader in the world airline community, Korean Air is dedicated to providing excellence in flight.
More on Korean Air's programs, routes, frequencies and partners is available at koreanair.com, facebook.com/KoreanAir, instagram.com/KoreanAirworld/, and Twitter@KoreanAir_KE.
ABOUT EMBRY-RIDDLE AERONAUTICAL UNIVERSITY
Embry-Riddle Aeronautical University is the world's largest, oldest and most comprehensive institution specializing in aviation, aerospace, engineering and related degree programs. A fully accredited university, Embry-Riddle is also a major research center, seeking solutions to real-world problems in partnership with the aerospace industry, other universities and government agencies. A nonprofit, independent institution, Embry-Riddle offers more than 100 associate's, bachelor's, master's and Ph.D. degree programs in its colleges of Arts & Sciences, Aviation, Business, Engineering and Security & Intelligence. The university educates students at residential campuses in Daytona Beach, Fla., and Prescott, Ariz., through its Worldwide Campus with more than 135+ locations in the United States, Europe and Asia, and through online programs. For more information, visit www.embryriddle.edu, follow us on Twitter (@EmbryRiddle) and facebook.com/EmbryRiddleUniversity, and find expert videos at YouTube.com/EmbryRiddleUniv.