Drones Pose Increasing Risks to Aircraft, Study Confirms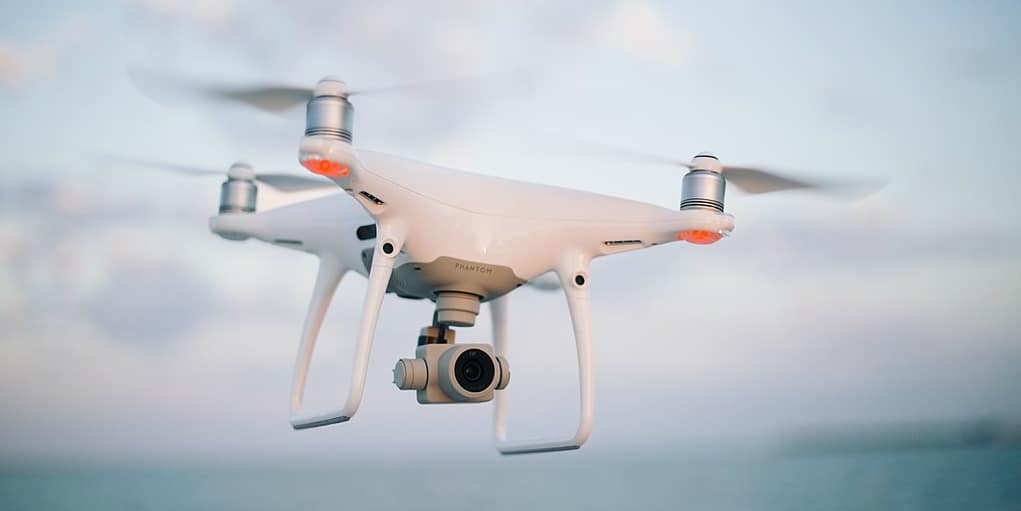 In February 2018, a YouTube video revealed a small unmanned aircraft system (sUAS) taking off from a parking lot and climbing more than 1,000 feet as a passenger jet came dangerously close to the drone on approach to McCarran Airport. The irresponsible drone operator then flew upside down to get a better shot of the Frontier Airlines plane. Months earlier, a DJI Phantom 4 drone flying near Staten Island, N.Y., hit a U.S. Army Black Hawk helicopter, damaging its main rotor blade because the sUAS pilot was deliberately flying beyond his visual line of sight.
Such close encounters are bound to become increasingly common, given the number of sUAS in the air. The U.S. Federal Aviation Administration has projected that the small model hobbyist UAS fleet in the United States will "more than double from an estimated 1.1 million vehicles in 2017 to 2.4 million units by 2022" and "the number of remote pilots is set to increase from 73,673 in 2017 to 301,000 in 2022."
In a newly published study, Embry-Riddle Aeronautical University researchers revealed results from a UAS detection study performed near Daytona Beach International Airport. To gather their data, the research team secured a DJI AeroScope – a passive radio-frequency sensor designed to detect, track, and record UAS activity. During the 13-day sampling period, researchers detected 73 different DJI-manufactured drones that made 192 separate flights.
Researchers also collected valuable operator behavior data, including common UAS flight locations, times, and altitudes.
Surprisingly, only 12 percent of all detected drones were flying near unimproved land and parks. More than three-fourths were flying in residential neighborhoods or near single-family homes. Another 21.5 percent hovered above commercial, industrial or public properties, the researchers reported.
"This was an unexpected finding," said Assistant Professor of Aeronautical Science Dr. Ryan Wallace, lead author of the study. "We thought most drone operators would choose relatively open areas offering a safety buffer from hazards, but that wasn't the case."
The researchers compared detected sUAS activity with locations and altitudes prescribed by the FAA's UAS Facility Maps. According to the FAA, "UAS Facility Maps shows the maximum altitudes around airports where the FAA may authorize Part 107 operations without additional safety analysis." More than one-fifth of the 177 flights were flying higher than the safe altitude prescribed for their operating area. Moreover, researchers compared detected UAS operations to historical manned aircraft flight data, revealing several near encounters.
"These data suggest that more than one in five sUAS flights presented an unmitigated risk to nearby manned aviation operations," the authors concluded.
They suggested that drone manufacturers should more frequently incorporate a technology called "geofencing," which would prevent sUAS from accidentally entering restricted areas. The authors also proposed that the FAA could consider making more information on sUAS activity available to aircraft pilots.
The study, "Evaluating Small UAS Near Midair Collision Risk Using AeroScope and ADS-B," published by the International Journal of Aviation, Aeronautics and Aerospace (Vol. 5, Issue 4). Co-authors were faculty members Kristy W. Kiernan, Tom Haritos, John Robbins and Godfrey V. D'souza.