Daytona Beach Meteorologist Offers Insights on the 2019 Hurricane Outlook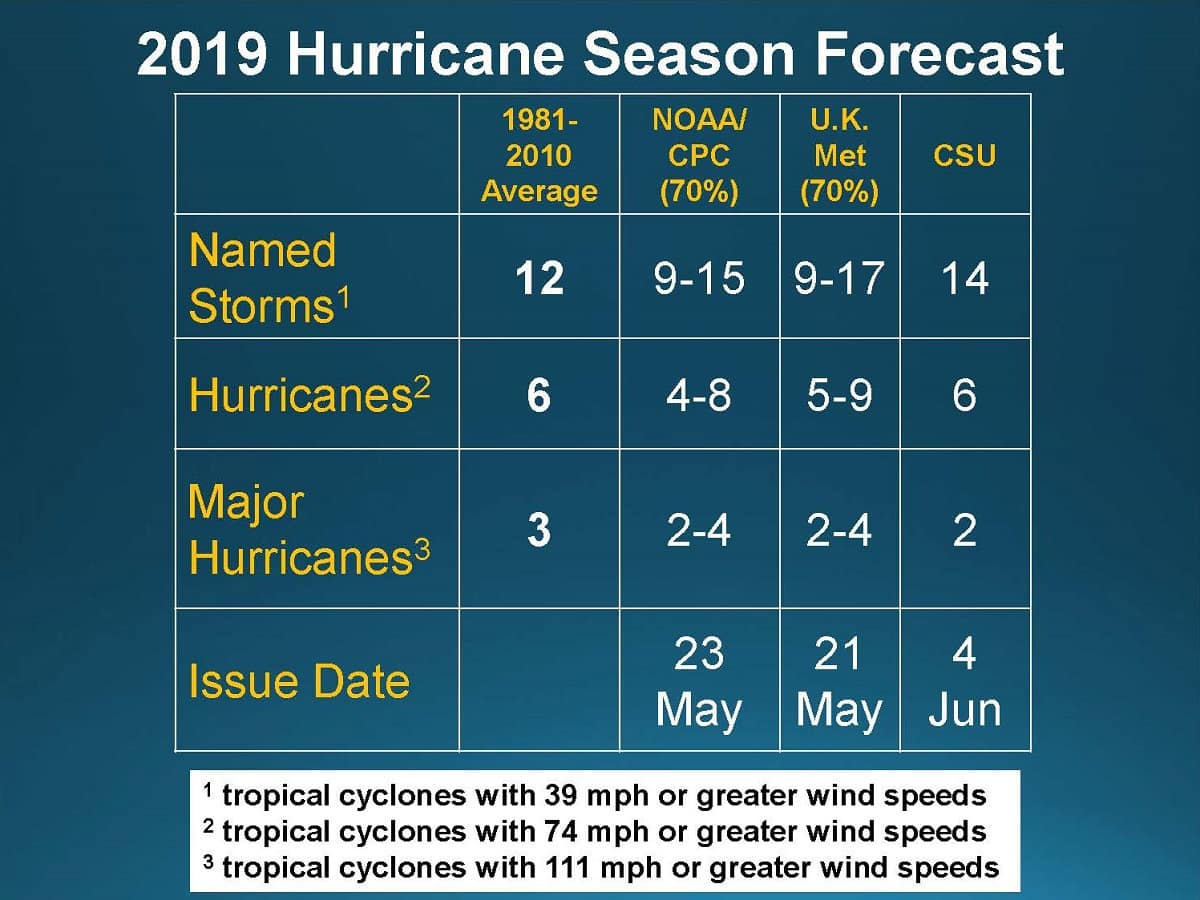 Top weather forecasters are predicting a "near-normal 2019 storm season," but if current El Niño conditions – a band of warm water from the equatorial Pacific – weaken, it could set the stage for a more active season, said meteorologist Daniel Halperin of Embry-Riddle's Daytona Beach Campus.
An average Atlantic hurricane season has 12 named storms, 6 hurricanes and 3 major hurricanes. Forecasts by the National Oceanic and Atmospheric Administration (NOAA) Climate Prediction Center, the U.K. Met Office, and Colorado State University indicate a near-normal season during 2019, said Halperin, assistant professor of Meteorology.
Currently, El Niño conditions are weak but forecast to persist, he noted. That's a good thing for Floridians because El Niño episodes generate stronger vertical wind shear over parts of the Atlantic Ocean and this tends to prevent tropical cyclones from developing and intensifying. However, sea surface temperatures across parts of the Atlantic Ocean are expected to become warmer than average during this year's hurricane season, and more warm water means a higher likelihood of storms.
"A near-normal storm season is forecast, but my main concern is if El Niño weakens," Halperin said. "If El Niño goes away, that could increase the odds of it being a more active storm season."
Despite the forecast for a near-normal season, Halperin emphasized, "Even one storm can be too many for one location. In 1992, it was a quiet hurricane season, but one storm was a category 5 – Hurricane Andrew, which devastated South Florida. Be prepared."
With hurricane season now underway, all Embry-Riddle students on the Daytona Beach Campus, including those living on- as well as off-campus, should have current hurricane evacuation plans on file. (See the Hurricane Preparation page on ERNIE.)
NOAA's National Hurricane Center tracks storm development online.
Central Florida emergency response information can be found online at these and other sites: