Boeing Systems Analyst Becomes One of First Graduates of Management Information Systems Program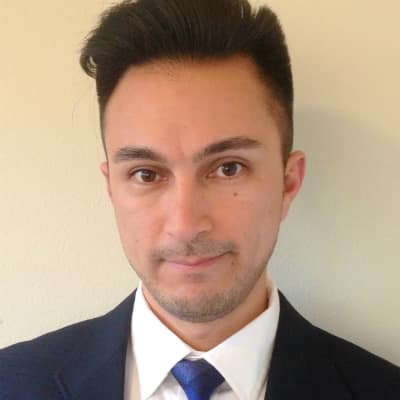 David Bieda had worked for the Boeing Company since 1998, including the last three years as a systems analyst. His experience had given him a wealth of knowledge but Bieda knew that to go even further, he'd need a cutting-edge education to advance in a cutting-edge field. 
With that in mind, he turned to the Worldwide Campus of Embry-Riddle Aeronautical University and, in 2016, Bieda became one of the first graduates of the Master of Science in Management Information Systems program.
"My goal is to eventually transition into executive management and it was obvious that business culture and technology dramatically changed over (my 18 years in the industry)," said Bieda. "So I needed to stay sharp with a business and technology-oriented mindset and retain skills that were marketable, competitive, and valuable."
The MSMIS program was created to do just that.
"Our program plays a significant role in improving graduate education for tomorrow's leaders, expanding discovery and coaching the workforce of the future for new jobs and skills that we may not have today," said Dr. Leila Halawi, program chair of the Management Information Systems degree. "There are now more career openings for Information Technology and Information Systems majors than there are graduates available to fill the positions so our graduates are in great demand."
Bieda says that what makes the program succeed in that regard is its faculty.
"I felt the MMIS program and the faculty groomed, mentored, and challenged me to perform competently as a Chief Information Officer," he said. "And I believe all of my professors were doctors, which alone is significant because other universities may have assistants run classes."
One of those professors, Dr. Halawi, even helped Bieda turn his first major research paper on terrorism in cyberspace into a journal article for Issues in Information Systems.
"Being published was one of the biggest highlights of my time in the program," said Bieda.
One of the others, he explained, was being able to work his education into his busy career through online courses.
"The online program really challenges you to stay focused on turning in quality assignments in a timely manner," said Bieda. "This exercise helped my work/life balance with meeting customer commitments under schedule constraints while maintaining a healthy, active life."
And it's a life that Bieda is hoping to do even more with now, thanks to his new degree.
"Earning my MMIS degree positioned me to take on new job roles and responsibilities that are in the right direction to obtaining a management position," he said. "I can't thank Embry-Riddle enough for providing a state-of-the-art MMIS program."
Halawi is convinced that the MMIS program will propel graduates even further in the future.
"The MMIS program is growing and will create our future workforce of tech-savvy graduates," she said. "These first graduates and the graduates to come will take with them a rigorous and relevant education that is useful in the aerospace industry and beyond."