Aspiring Entrepreneurs Vie for Cash Prizes at TREP Expo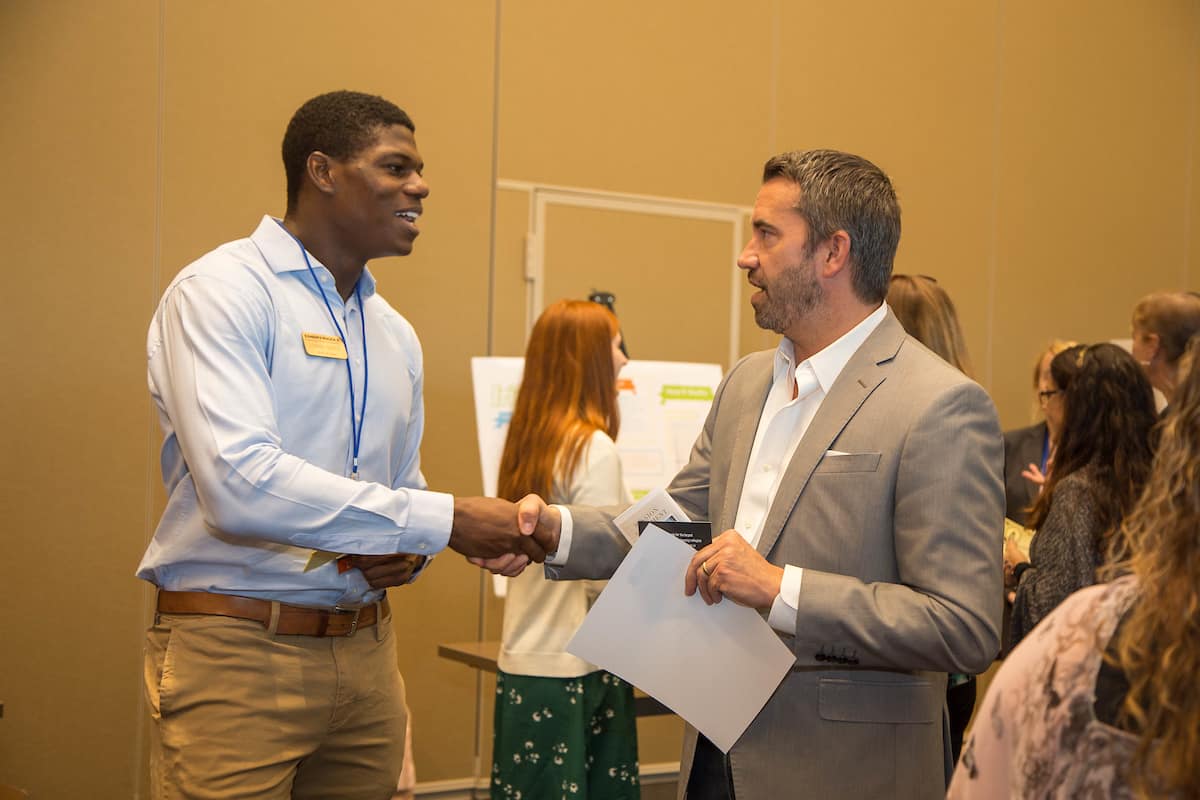 Embry-Riddle students, faculty and alumni previewed up-and-coming ventures last month during the fall TREP Expo. Sponsored by the David B. O'Maley College of Business and Center for Entrepreneurship, the three-day event showcased 16 team projects and gave new entrepreneurs an opportunity to receive advice and feedback on their ideas.
The program also included lectures from seasoned professionals, consultations, and networking to help solidify each team's entrepreneurial strategy. In addition to valuable feedback, three winning teams came away with cash prizes to support their business ventures.
The top business ventures were:
Carnooba, presented by student Spencer Churchill, won $1,000 for a peer-to-peer marketplace concept that connects experienced auto detailers to clients in their community.
Exo-Muscle, a soft robotic device for controlling biomechanical applications such as an artificial muscle for prosthetics, won a $1,000 prize. The team consists of student Abdullah El Atrache and Dr. Dae Won Kim, an associate professor of Aerospace Engineering.
Project O.W.L., which includes students Patrick Abel, William Conner, Jackson Schuler, and Boone Lynch, won the $500 People's Choice award for their design of a search and rescue autonomous vehicle.
Teams presented their ideas to one of two judging panels, which included Dr. Charles Duva, Richard Fox, Richard Licursi, Pete McAlindon, Ph.D., Donna McKenzie, Mark Mohler, Trevor Perrott, and David Whitney. Additionally, attendees voted for their favorite business concepts in the People's Choice competition.
The TREP Expo is a venture showcase hosted by the David B. O'Maley College of Business twice annually. It is designed to provide honest feedback to Embry-Riddle entrepreneurs in the early stages of their venture conception, as well as share the university's best and brightest ideas with the community. See additional information about the expo, preparation workshops and previous winners.