Worldwide Students Come From Around the World for Graduation in Daytona Beach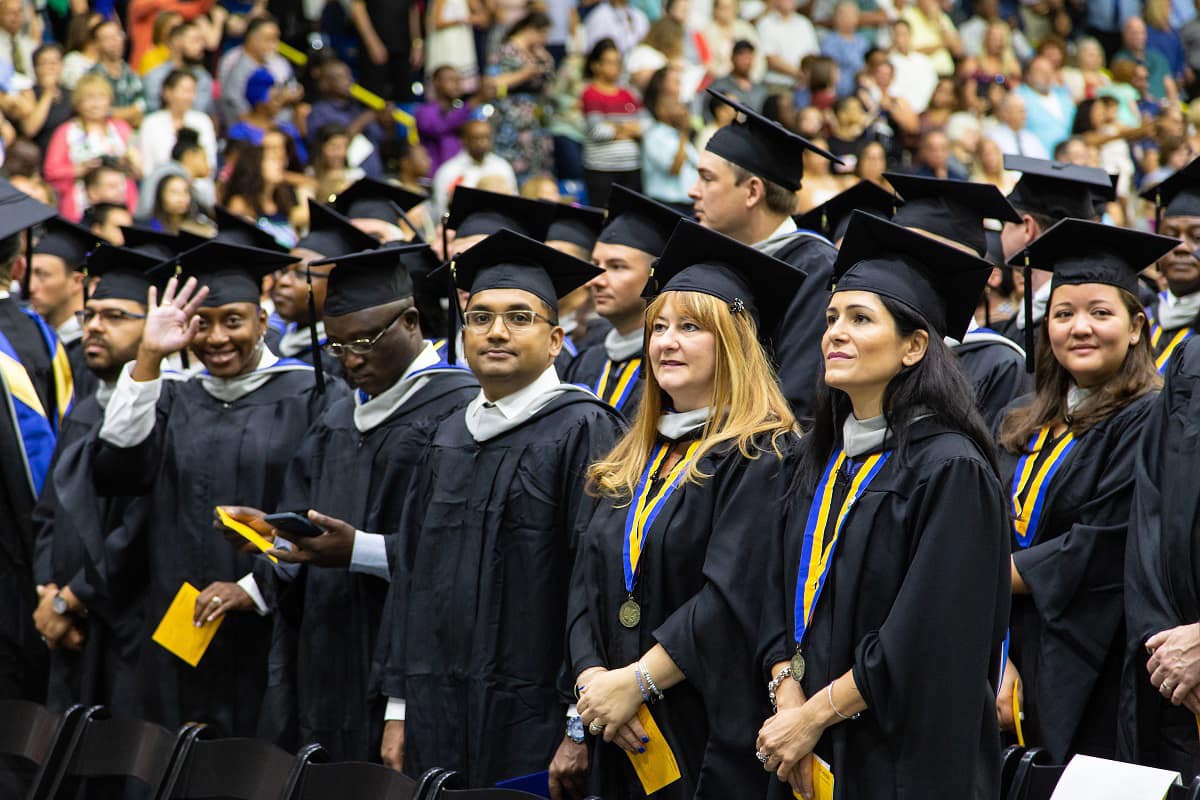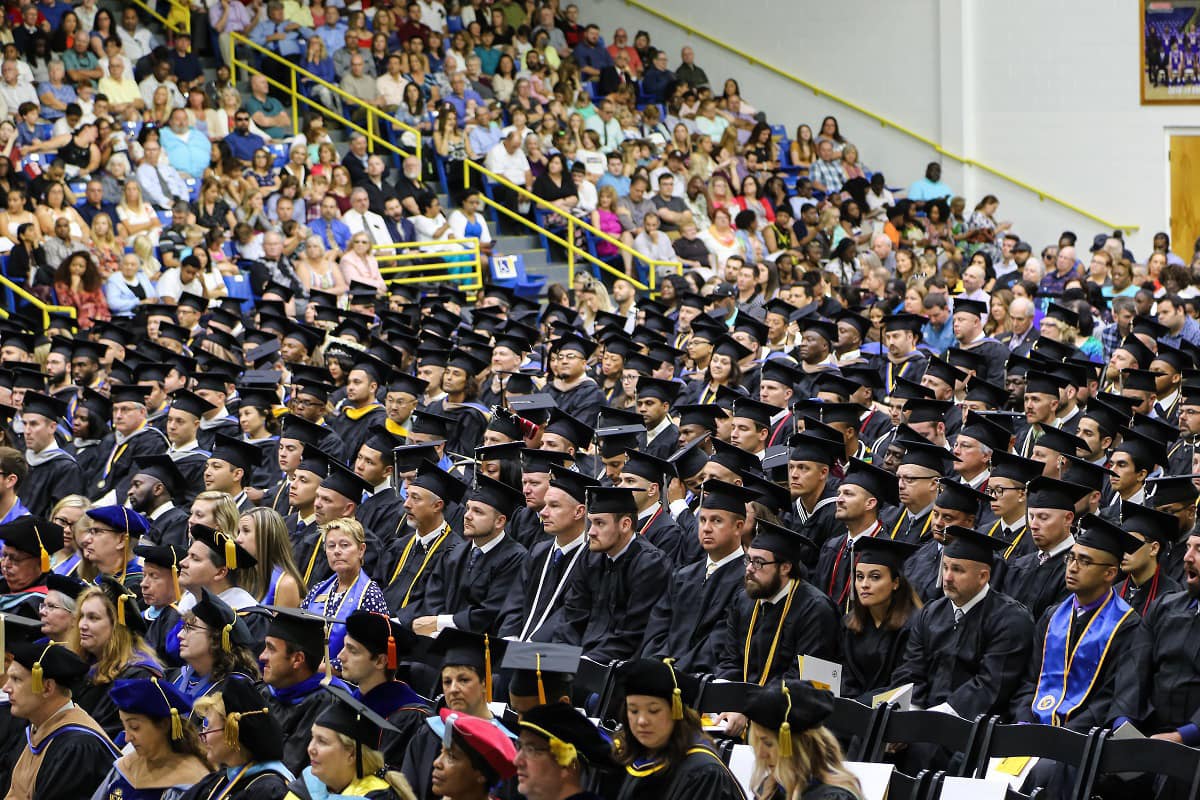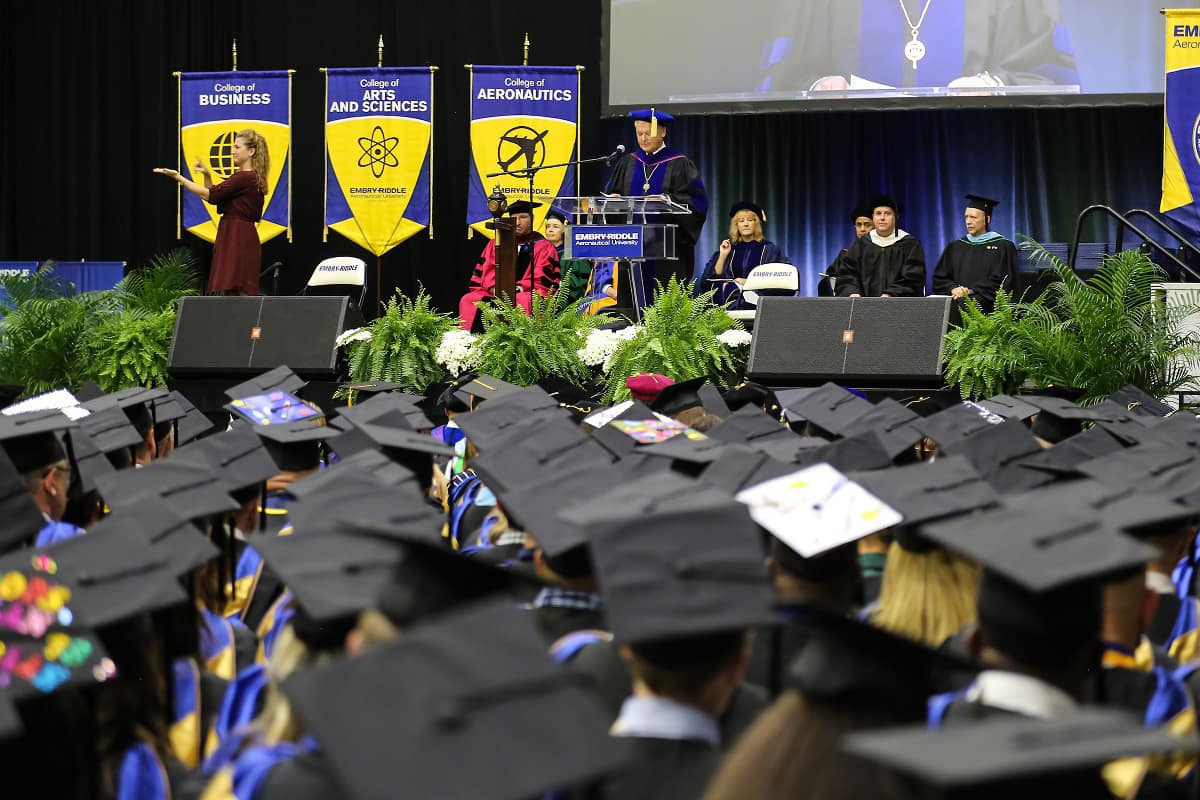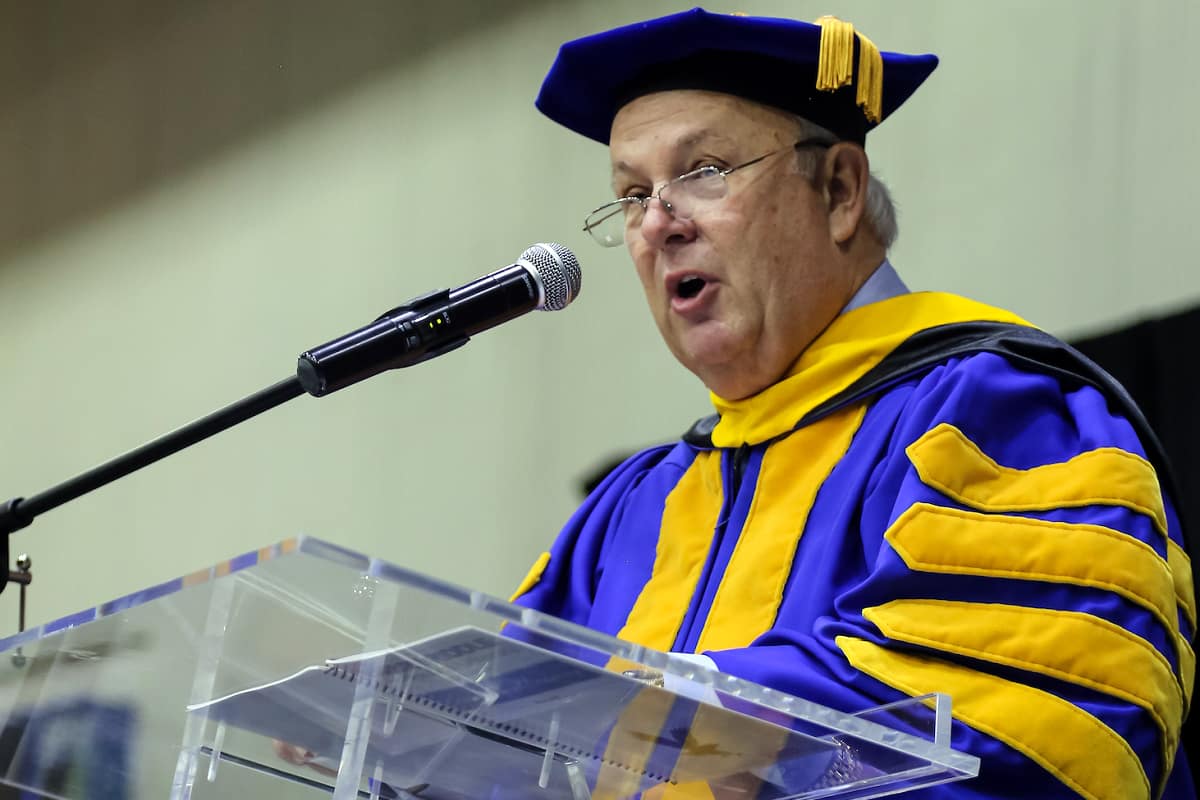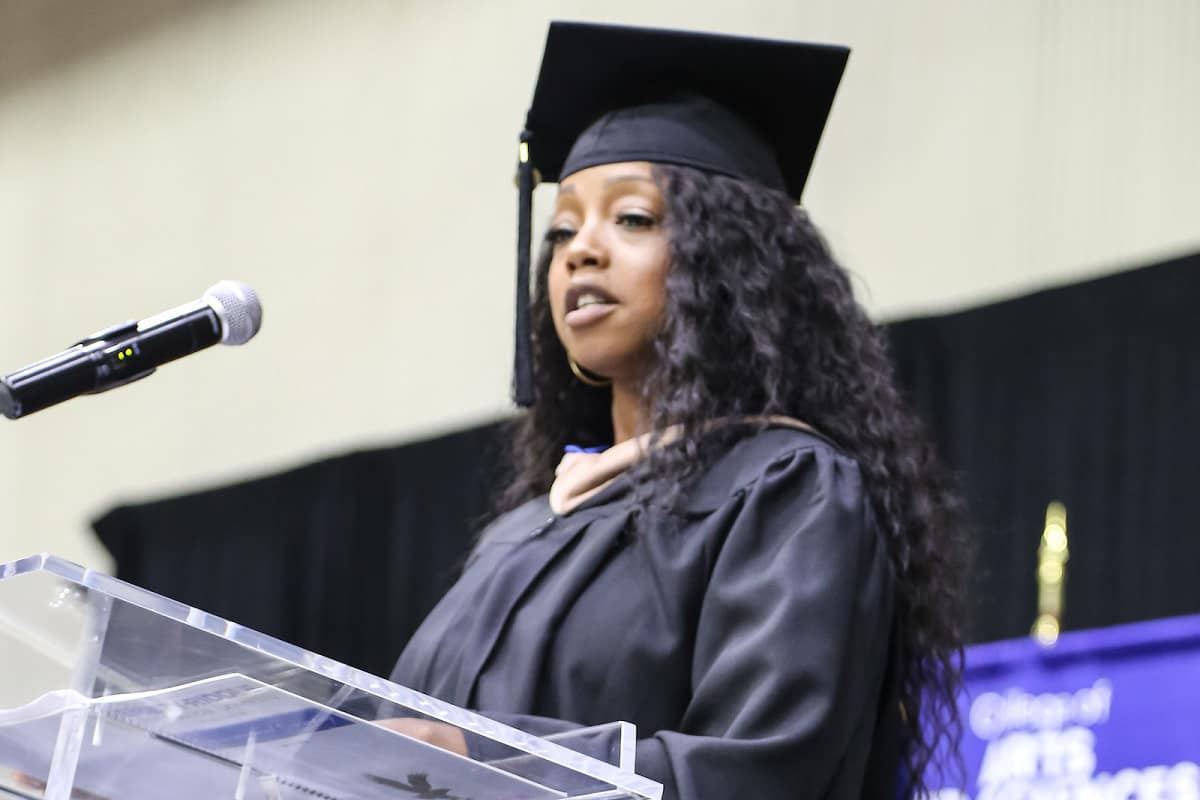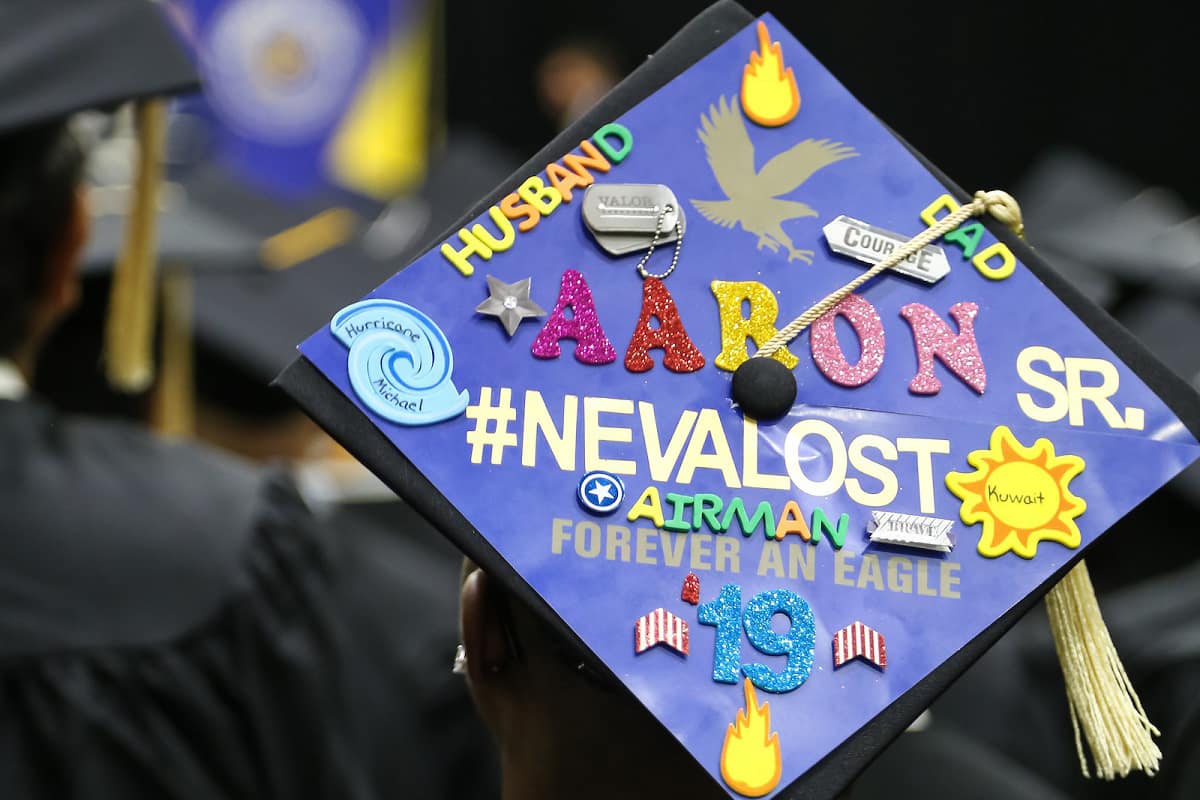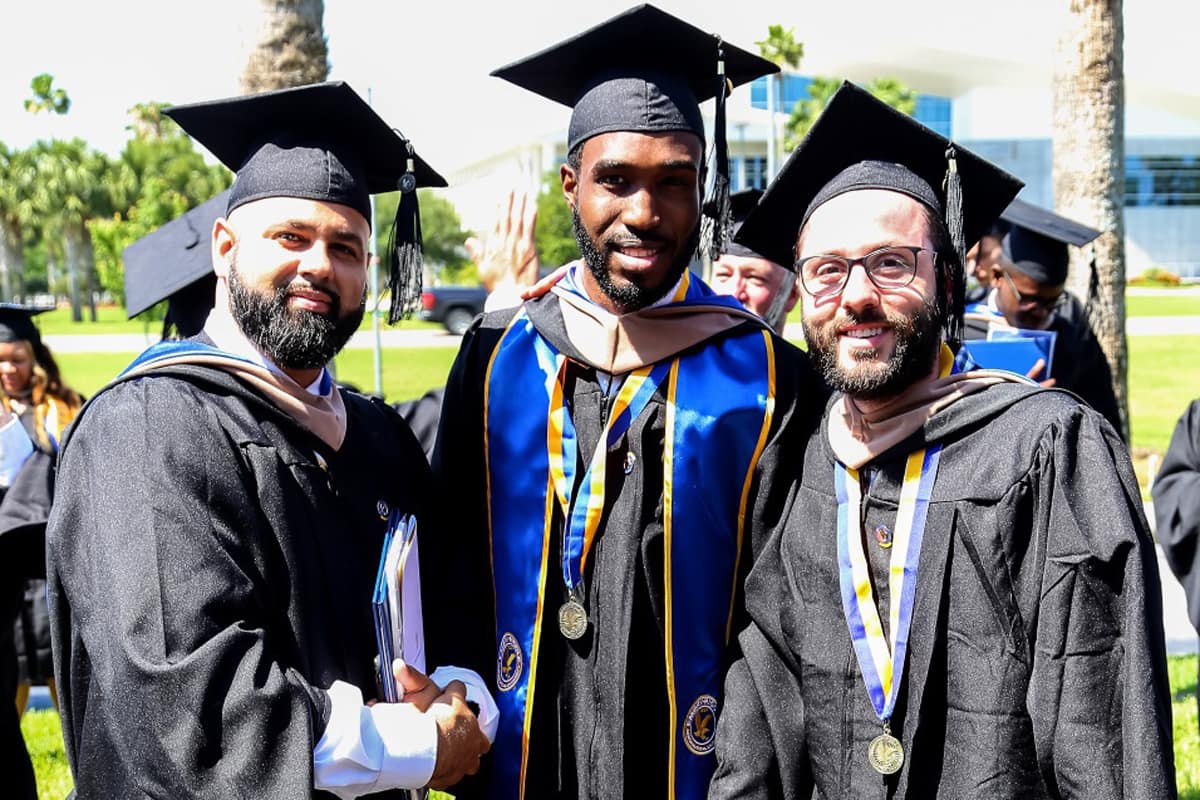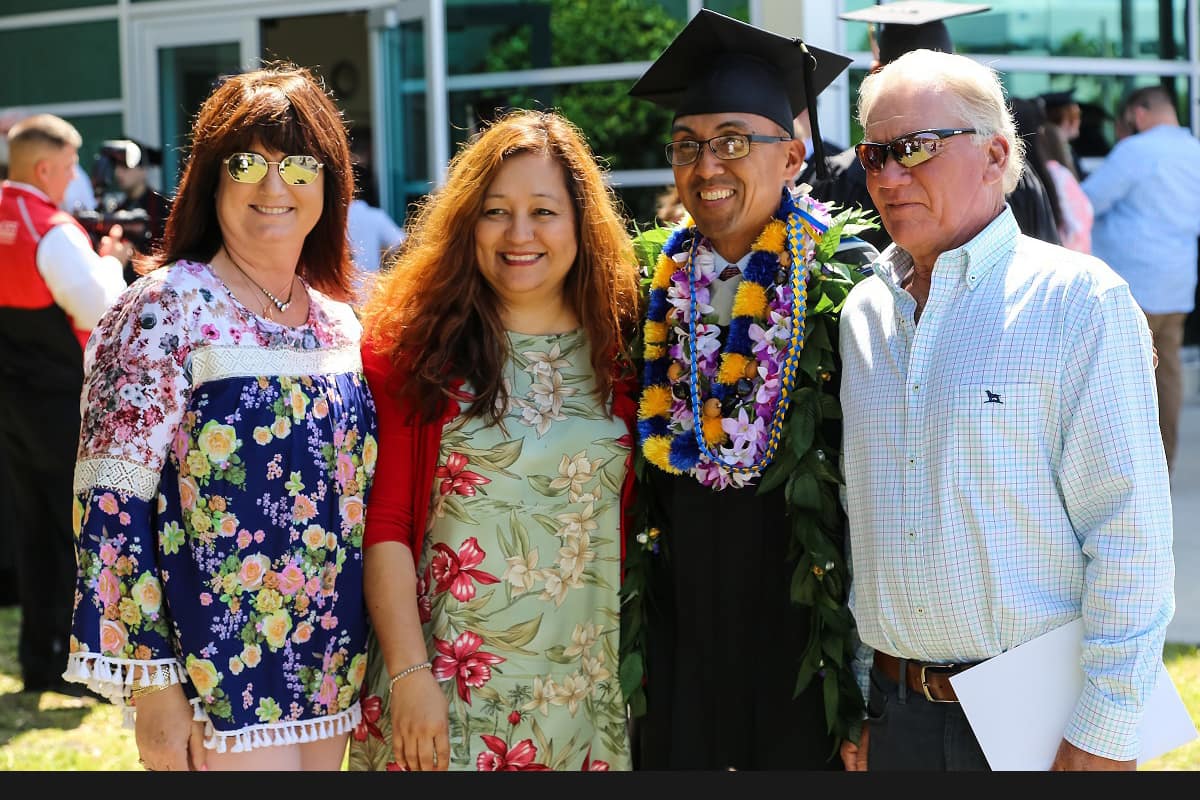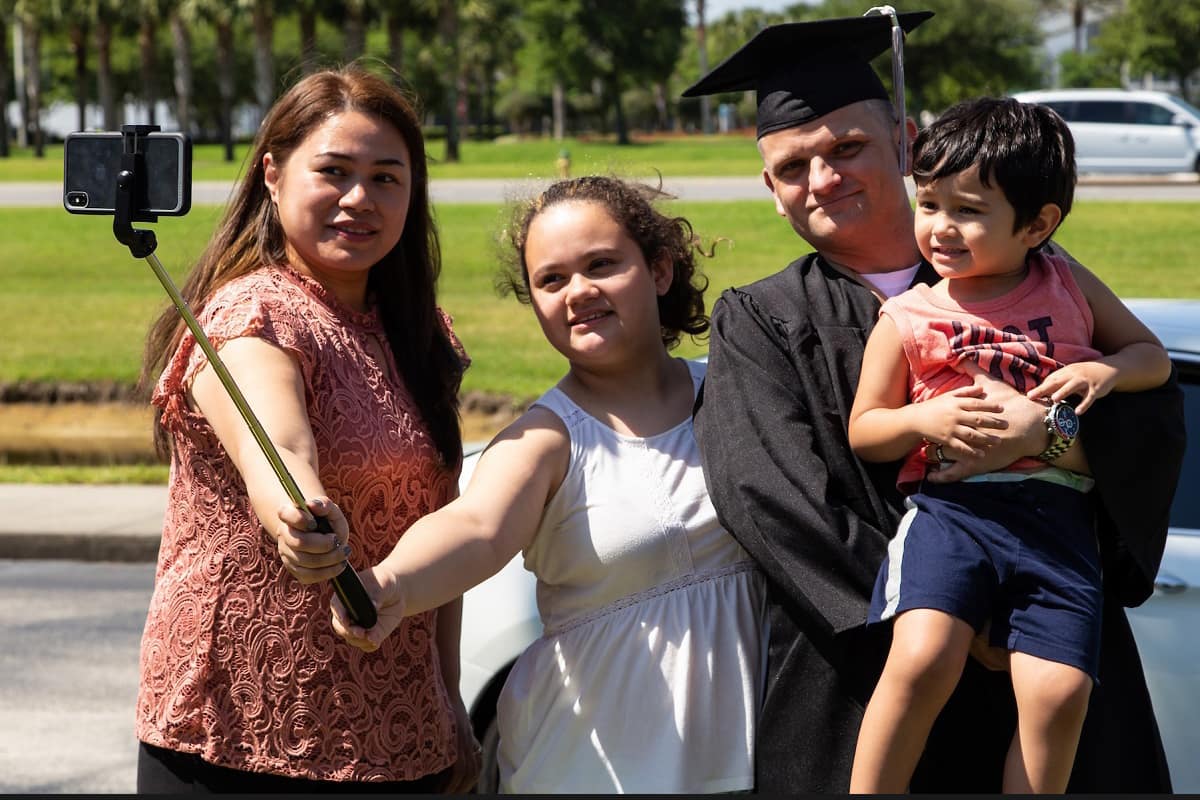 Nearly 400 Embry-Riddle Worldwide students and their families from around the world attended the spring commencement ceremony May 4 in the ICI Center at the Daytona Beach Campus. Of those graduating, over half received master's degrees.
Worldwide Chancellor John Watret opened the ceremony by welcoming the near capacity crowd. He invited to the stage retired Marine Gunnery Sergeant Tanzania Alexander as the student guest speaker.
Alexander, graduating with a Master of Science in Project Management degree, told of her journey from the south side of Chicago, of serving as an active duty Marine for 20 years and of supporting her family as a single mother. She spoke of adopting author Maya Angelou's powerful anthem, "Still I Rise" as an inspiration for her journey, with the word "Rise" standing for Resilient, Intelligent, Successful and Exceptional. Her uplifting and emotional story brought the commencement audience to its feet.
Recipient of the FAA's Wright Brothers Master Pilots award, insurance business icon, Cincinnati community leader and Board of Trustee member David B. O'Maley spoke of his success in business and how meeting a disadvantaged child inspired him and his wife to become philanthropists. He shared five themes to success with the graduates: setting goals; that life is full of setbacks; to prepare hard for the job you desire; to make your efforts counts, and; that honesty and integrity matter. The David B. O'Maley College of Business has been named in his honor for his service as a Board of Trustee member and the O'Maley's generous gifts to the university.
Posted In: Institutional News