Worldwide Student and Tech Startup Owner Wins State Business Competition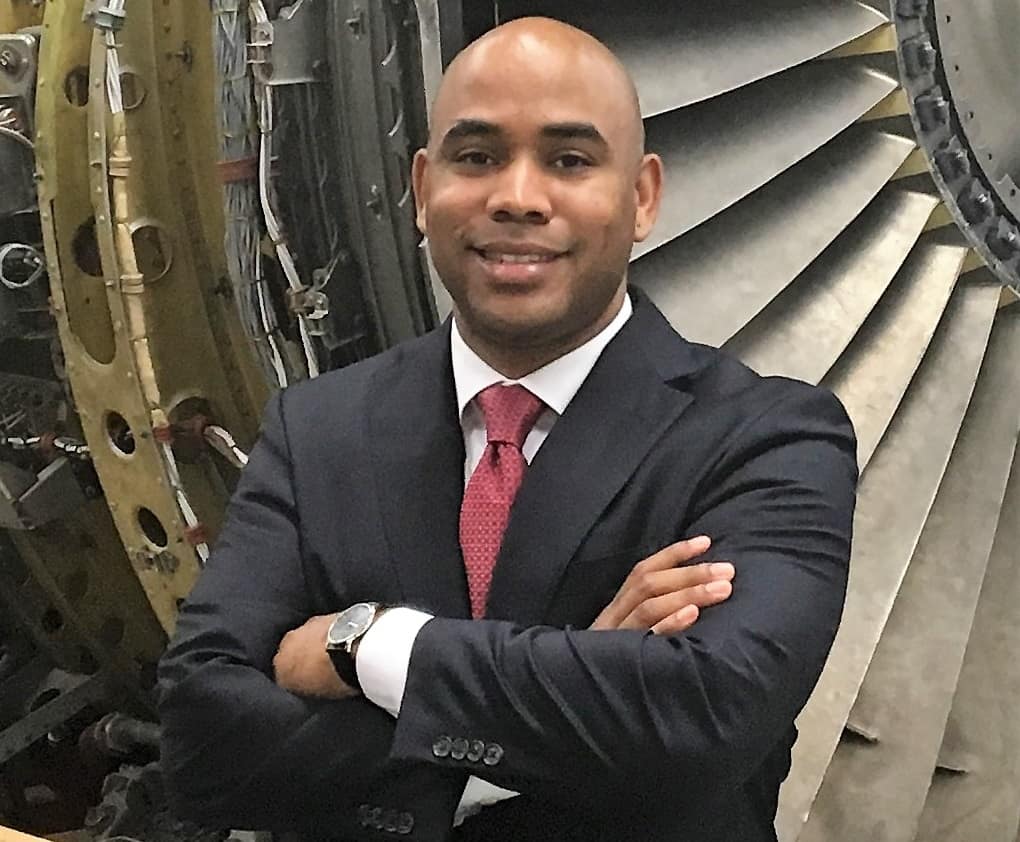 Reammon Soto, an Embry-Riddle Worldwide student and technology startup business founder, recently became the first Embry-Riddle student to win the annual Florida Venture Forum's Statewide Collegiate Business Plan Competition held in Orlando, Fla., on May 19.
Soto's company, Sensatek Propulsion Technologies, beat presentations by 13 university student representatives from across the state. The top three winners of the competition, which was presented in conjunction with the 2017 Early Stage Capital Conference, were: Winner: Sensatek Propulsion Technologies, Reamonn Soto - Embry-Riddle Aeronautical University; First Runner-Up: Logentix LLC, Randy Lopez - Florida Polytechnic University; Second Runner-Up: Spared, Ryan Lockwood - University of Tampa.
"It truly is an honor to represent Embry-Riddle as a student entrepreneur," Soto said. "We had so much support and a great team from the university that has pushed us along. We now have the eye of the Florida investor community."
Dr. Stephanie Miller, director of Embry-Riddle Aeronautical University's Research Park Initiatives, said that Sensatek's early success is part of a new generation of technology startups being supported through funding and in-kind services at the John Mica Engineering and Aerospace Innovation Complex (MicaPlex), located in the Research Park in Daytona Beach. Sensatek is also one of five Volusia County-based startups that have been selected to receive seed funding, mentorship and entrepreneurial support as part of a joint effort by the Research Park and the Central Florida nonprofit FireSpring Fund.
The milestone comes just weeks after Sensatek won Embry-Riddle's Launch Your Venture competition sponsored by the Office of the President and organized by the Research Park and Center for Entrepreneurship in the College of Business at the university's Daytona Beach Campus, earning $10,000 in addition to representing Embry-Riddle at the statewide competition.
Soto is a U.S. Marine Corps veteran and candidate for an M.S. in Aeronautics at Embry-Riddle Worldwide. His company, Sensatek, licenses patented technology to manufacture ceramic sensors that wirelessly measure the health of gas turbines, predicting failure before it happens. Owners and operators of gas turbines will be alerted to maintenance needs in advance, resulting in significant cost savings. Dr. Mark Ricklick, Associate Professor of Aerospace Engineering at Embry-Riddle's Daytona Beach Campus, serves as an advisor to the company.