Worldwide Engineering Professor: Diversity the Key to Advancement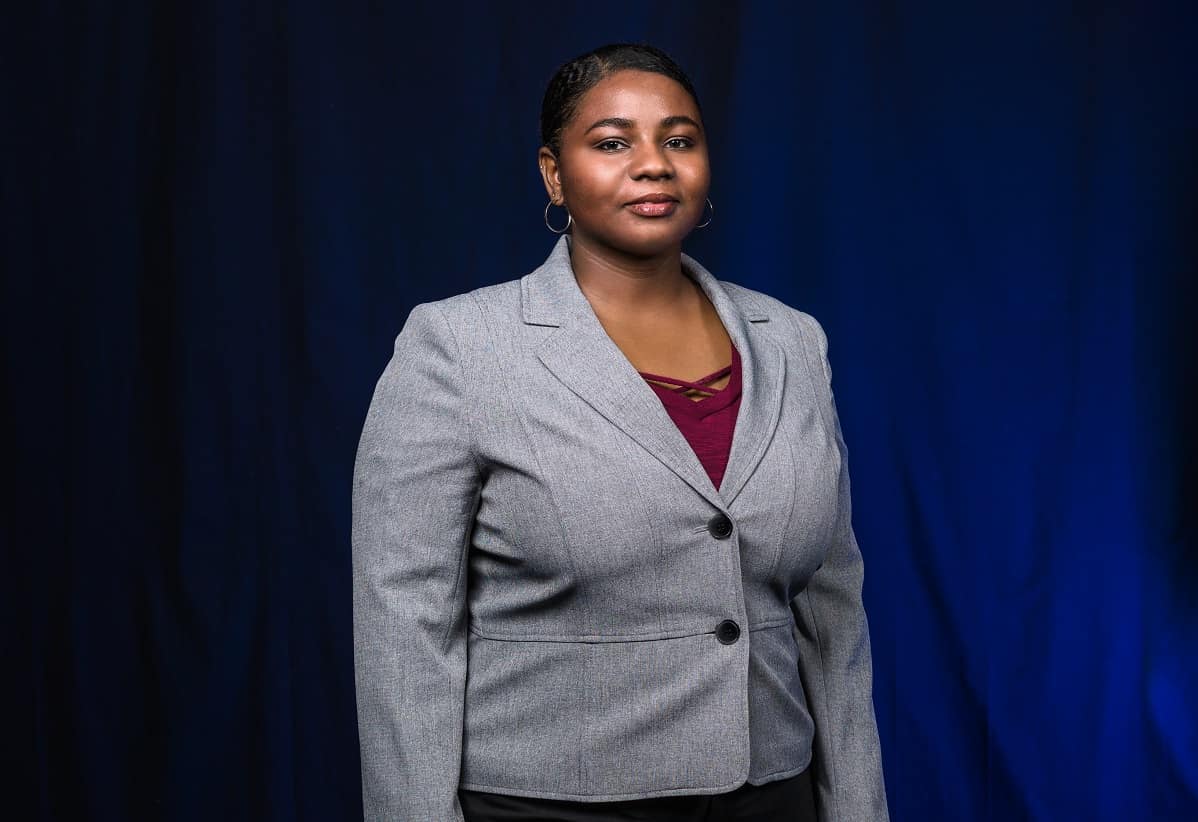 Dr. Narcrisha Norman was around 9 years old when she saw a video of the 1969 moon landing and decided right then that her goal was to build her own spaceship to head off to another planet.
While she hasn't quite left orbit yet, she's done her part to pass on her love of space and engineering as an assistant professor in the Department of Engineering and Technology in the College of Aeronautics for Embry-Riddle's Worldwide Campus.
Dr. Norman's road to Riddle began like many in the Worldwide Campus: through the military.
"Each of my parents eventually went to college, but when I made my decision to go neither of them had started their journey -- so I was a first-generation student who wasn't sure how to pay for school," said Norman. "The Army offered me the opportunity to travel and go to college for free while teaching me discipline and ways to direct my determination."
Dr. Norman would go on to get a B.S. and M.S. in Mechanical Engineering from Southern Illinois University Carbondale and a Ph.D. in Aerospace Engineering from Old Dominion University.
It was her doctorate that helped fuel her biggest passion of understanding how mechanical systems survive and function efficiently in extreme environments.
"We will eventually journey far beyond our imagination and live on planets other than Earth," said Norman. "I want to improve the process of planetary entry and learn how to use the resources offered by an extreme environment to promote system functionality."
She's also fascinated by the idea of cryogenics, a field that Norman knows can be misunderstood.
"When I mention cryogenics, most people think about freezing people," she said.  "We are at the point that we can freeze people; it's the unfreezing process that we are still working on."
On top of her research interests, Dr. Norman is also a member of the American Society of Thermal and Fluids Engineers, volunteers as a NASA Solar System Ambassador and is an active member of the Society of STEM Women of Color. Maintaining diversity, she says, is crucial to success in engineering.
"Without a range of ideas and experiences to contribute to advancement in the field, the same ideas and experiences continue to circulate," said Norman. "This impedes advancement."
Dr. Norman is heartened by the diversity of each new group of inspiring engineers she meets.
"Each year, the students are more diverse and more willing to embrace each other's ideas," she said. "I'm not sure if this is because of my environment or if it is universal, but what I do know is that humanity is a diverse species and it's imperative to our survival that we work together."
But Norman said that diversity isn't always the case in the real world, so she makes it a point to be the change she wants to see.
"Personally, I love engineering and wish that diversity naturally occurred in my field, but because it doesn't, it is important to me that I contribute to conversations and activities that promote inclusion."
Diversity doesn't stop at one's race or gender, it can also be applied to one's field. And that, Dr. Norman says, is the key to success.
"My advice to students is always that life is a journey," she said. "And an active and flexible career in engineering can be one of the most satisfying journeys you will ever have."