Worldwide Business Professor Brings Real World Lessons to the Classroom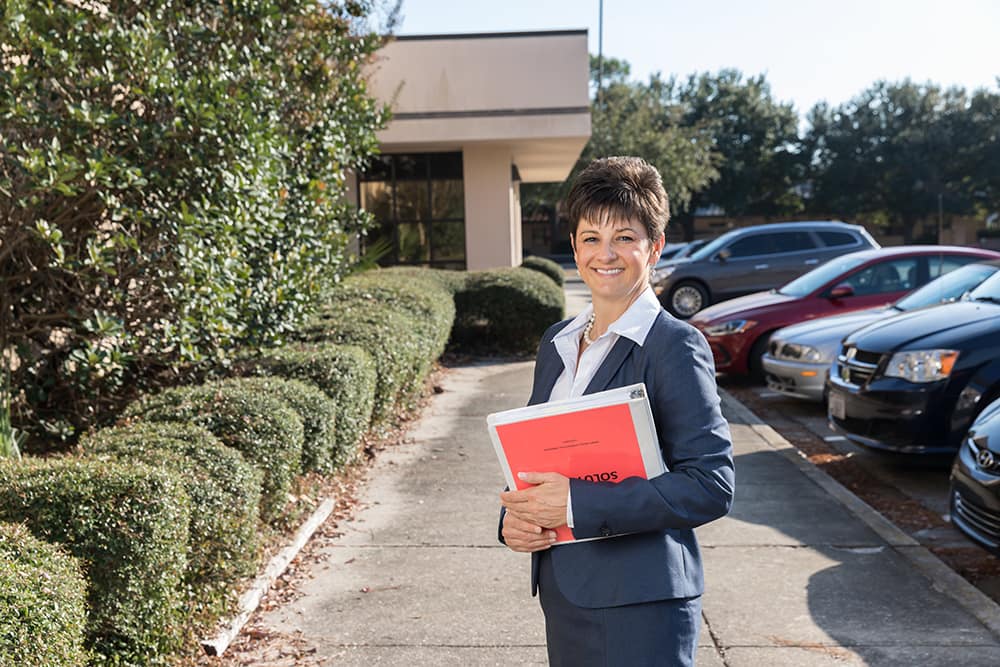 The way Dr. Tracey Richardson sees it, experience is everything.
And she brings plenty of it to students in her classes in the Embry-Riddle Aeronautical University Worldwide College of Business.
Richardson spent 20 years in the Air Force and has followed that with more than 10 years as a Project Management Professional (PMP), college professor, business owner and, most recently, board member of the Project Management Institute (PMI) Global Accreditation Center.
This vast, varied background helps her craft a student experience that is impactful and relevant.
"I want to use the lessons I've learned to help my students," said Richardson, Assistant Dean of Performance Excellence and Accreditation. "My goal is to help them land the career they deserve."
One of her chief passions is helping those making the transition from the military to the civilian sector. Here, her own experience plays a key role. When she retired from the Air Force as an aircraft maintenance officer, she already had a doctoral degree, plenty of leadership experience and had done two stints as a master instructor and a college professor.
She figured she could easily find a job teaching at a university. It didn't work out that way.
"I was naive," said Richardson. "It took much longer than I imagined."
At this point, she discovered project management, a field that required the same skill set she used so successfully in the service. After she passed the four-hour PMP examination, she realized something.
"The skills I gained in the military were the same, but the language of the civilian project manager is not," Richardson said. "The differences in languages created a gap in understanding."
That gap could easily turn into a chasm for many transitioning veterans, and when she joined Embry-Riddle as an adjunct professor in 2007, she set out to close it. Again, her own experience was vital.
"I can relate to them," she said of her students. "I know the challenge of learning a new language, but it's important when it comes to making that connection with civilian employers."
That point also came home when Richardson described a collaboration with Worldwide colleague Dr. James Marion on their work publishing a Global edition book on project management. Through their research, they found that understanding local culture was crucial to supervising successful projects at different sites around the world.
"Being prepared for the culture is just as important as the technical aspects of project management," she said. "They had to be able to communicate effectively."
Richardson is also passionate about her newest role with the PMI, helping evaluate and accredit education programs, saying that "it's an honor to be helping write standards for higher education project management classes around the globe."
Whatever she is doing, Richardson always brings her experience – for better or worse - back to the classroom.
"I want it to be authentic," she said. "I share my experience if what went well and all the lessons I learned along the way. We're always trying to fortify the curriculum to make it a more realistic experience for our students."