Witnessing Car Wreck as a Teen Inspires Eagle to Dedicate Himself to Emergency Services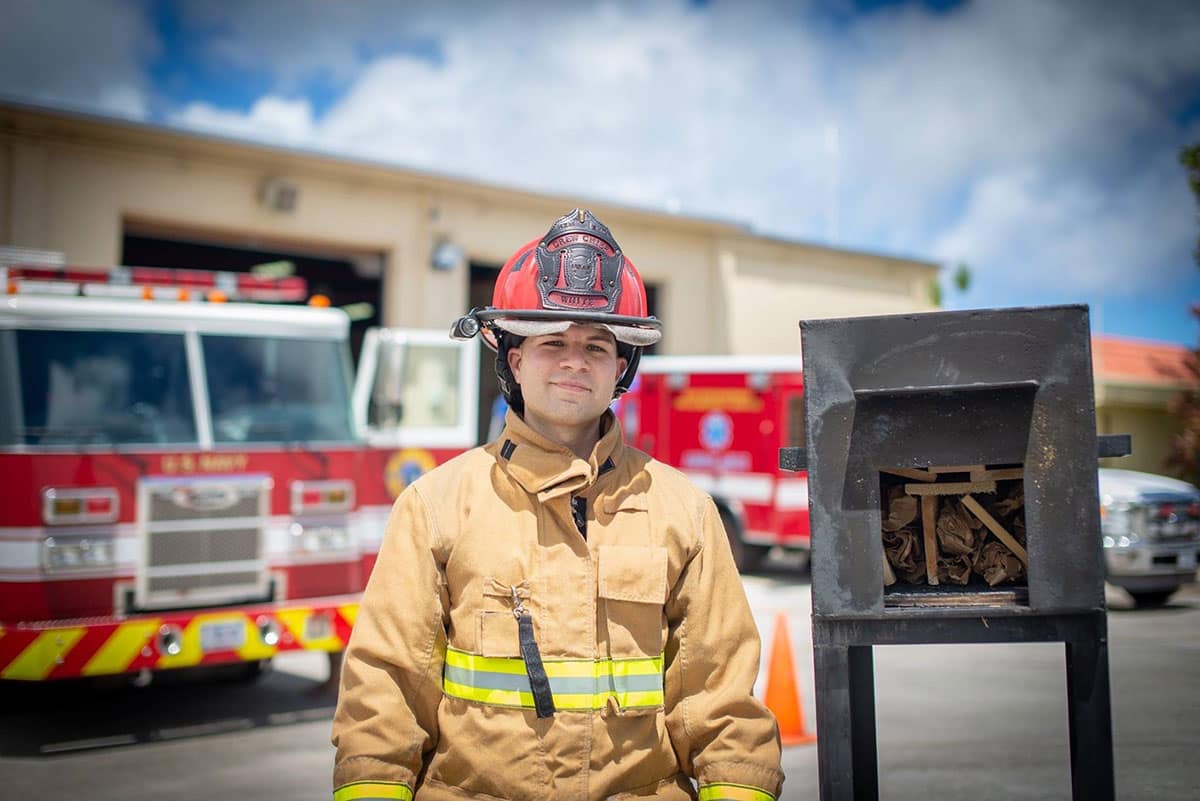 When Zach White was a teenager, he had an experience that forever changed his life.
Driving home on a foggy night near Winston-Salem, North Carolina, he had just come out of a complicated set of curves when a car traveling in the other direction whipped past him at an extremely high speed.
White watched "as their taillights quickly disappeared and were replaced by headlights as the car spun out of control," he said, adding that he immediately turned his truck around and raced to where the car had crashed.
"At 17 years old, I had no idea how to stop the screams for help coming from that pitch-black car. I wanted to help, but I didn't have the tools or knowledge," he said, adding that the minutes he waited for first responders to arrive and rescue the people in the vehicle felt endless. "I lay in bed that night, trying to process what had happened. I vowed never to be so unprepared in a life-or-death situation again."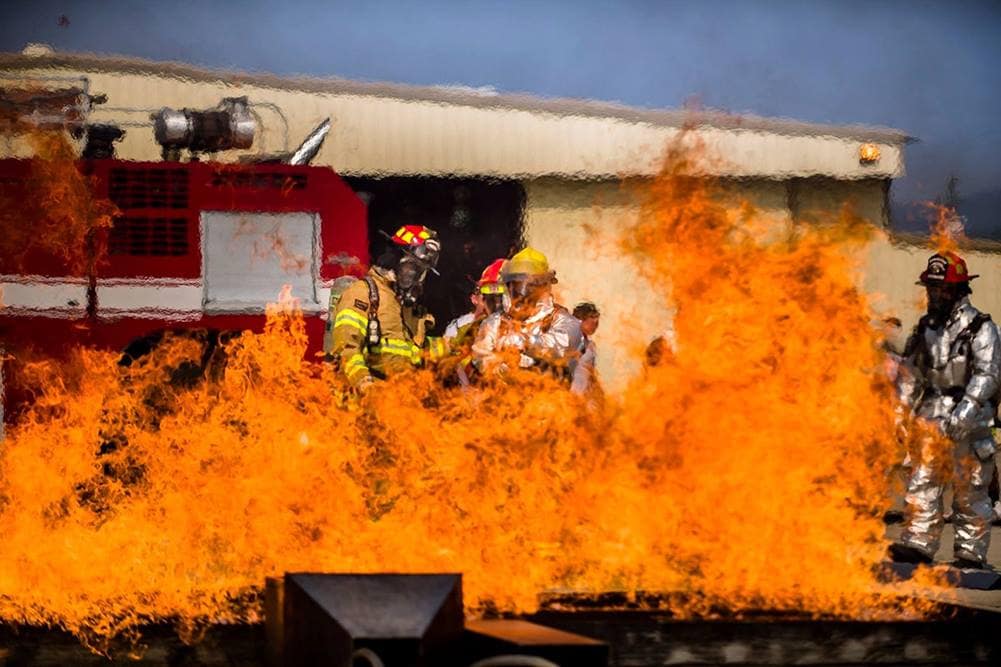 As part of his emergency services training, Zack White and crew members worked amid flames in a live fire demo. (Photo: Embry-Riddle)
After taking a job with his local fire department, White joined the U.S. Air Force as a fire protection apprentice. Over the years, while serving in the Air Force in locations from Guam to Oman — "my training and time invested in the fire service have saved lives and rescued people from life-threatening situations" — he earned a bachelor's degree in Emergency Services at Embry-Riddle Aeronautical University's Worldwide Campus. Now pursuing his master's degree in Emergency Services from Embry-Riddle while also working as assistant fire chief for the Vandenberg Space Force Base Fire Department, White joins 59 other leaders selected to receive a scholarship from the Pat Tillman Foundation. The scholarship provides educational funding as well as leadership development and networking.
Dr. John R. Watret, Worldwide Campus chancellor, commended White on his award.
"(Zach's) tenacity and commitment both in academics and in his profession make him an excellent choice as someone who will fully demonstrate the qualities and traits of a Tillman Scholar," said Watret. "We look forward to the positive impact he will have on the safety of space launch operations."
White has maintained full-time student status since beginning his undergraduate degree at Embry-Riddle and has progressed in his career "without having to choose one over the other," he said. "There have been many sacrificed weekends over the past five years, but the experience has been 100% worth it."
His involvement in providing emergency services for space operations began last year, offering him an opportunity to develop new strategies as space operations expand.
"I have seen where the fire service needs to grow in order to prepare for the projected growth in space operations over the coming years," White said. "Working around rockets and understanding the impact of each successful launch is incredibly rewarding."
Posted In: Security Intelligence and Safety