Virtual Courses Propel Colombian Native Toward Pursuit of Lifelong Dream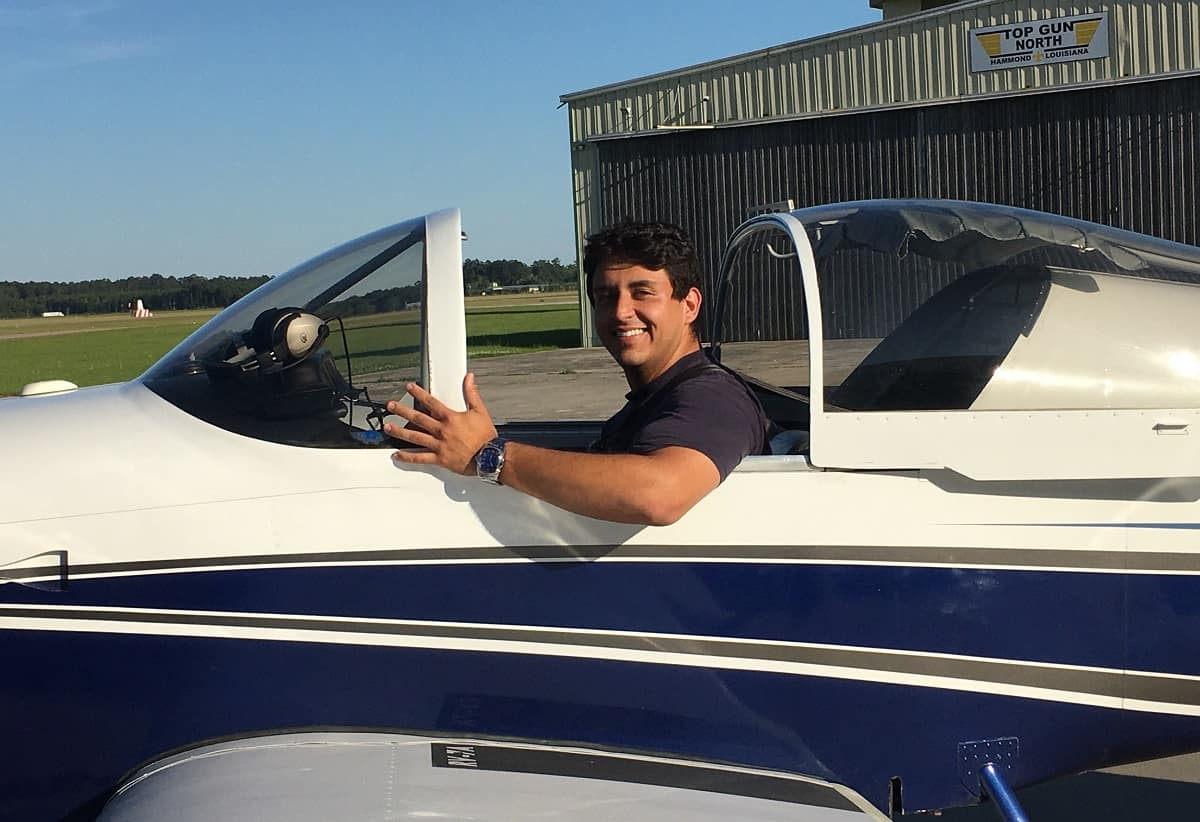 For his 12th birthday, Juan Mesa's uncle gave him a bright yellow toy biplane fighter. It was a model of a World War I Fokker D.VII, and it came with a pamphlet that detailed the story of the aircraft, the function of its aeronautics and the challenges pilots faced while flying it.
"Little did my uncle know, this present would inspire me to pursue a career as a commercial pilot," said Mesa, who is now an Aeronautics junior minoring in Unmanned Aerial Systems at Embry-Riddle Aeronautical University. "And I am inching closer to this goal with each passing day."
Growing up Colombia, though, Mesa wasn't always so sure how his future would pan out.
"After moving from the only home I knew for sixteen years, I had to start my life over again," he said of him and his parents' emigration from South America to the United States. "While adjusting to living in a new place and understanding a different culture, I also had to learn a new language."
But he committed himself to seeing those challenges as opportunities, and he accomplished them all. His next opportunity: gaining U.S. citizenship.
"I had to prioritize working full-time to accommodate legal fees and living expenses, which meant putting flight training aside for many years," he said. "I worried at times that my ultimate dream of becoming a commercial pilot would slip out of my grasp."
Then, in 2018, he was accepted into Embry-Riddle.
Taking online courses through the Worldwide Campus gave Mesa the chance to continue working full-time, without delaying his progression toward citizenship or his Flight education. He made a conscious decision not to let his circumstances keep him from his dreams, he said — but he couldn't have succeeded without support from family and friends, or the flexibility of online coursework.
"Embry-Riddle Worldwide's ability to provide an educational experience virtually has made the steps needed to achieve my dream both realistic and efficient," Mesa said. "Earning an online degree comes with its own unique set of challenges. Tackling them on a weekly basis, and being motivated by my professors to strive for academic excellence, has shown me how capable I truly am.
And that realization has paved the way toward a future Mesa has been dreaming about since he was 12 years old.
"I am elated to say that I am earning a degree from my dream school, completing flight training and beginning my first steps in a career that is only a fantasy to many who are from my home country," he said. "After years of hard work, it is amazing to see how it has all paid off. Moving forward, my sights are set on becoming a pilot, innovator and leader in the commercial aviation industry."
Posted In: Aviation