Use Holistic Thinking to Refine Your Leadership Style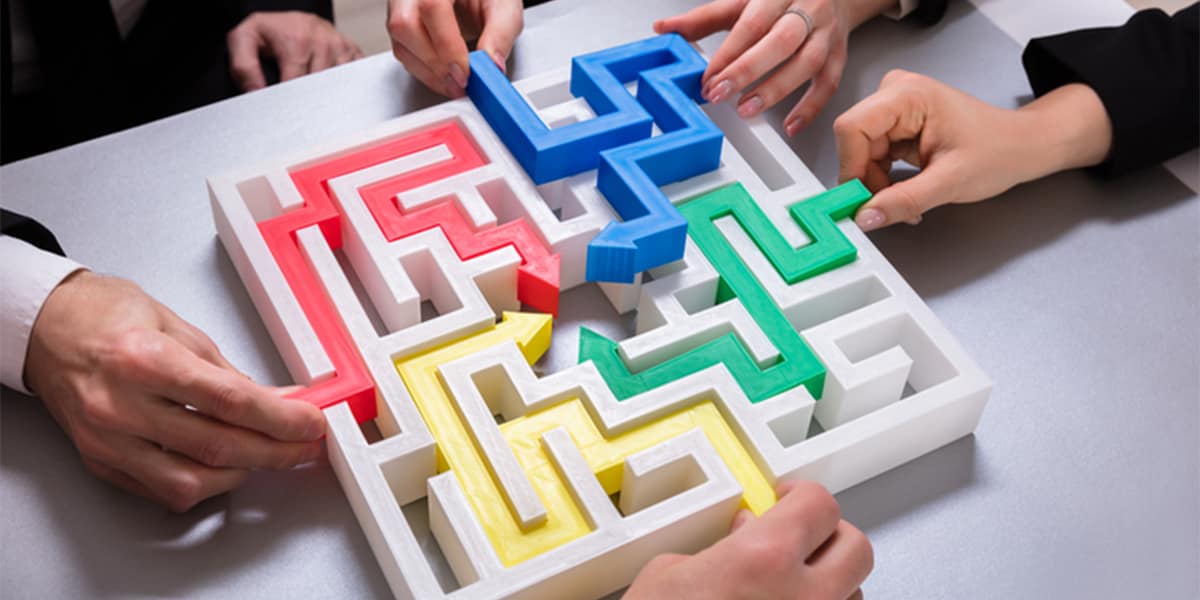 Are you a leader who's "stuck" and having trouble making progress with your team? With many leadership paradigms out there, it can be difficult finding the right one to address your needs.
Are you a leader who's "stuck" and having trouble making progress with your team? With many leadership paradigms out there, it can be difficult finding the right one to address your needs.
"The study of leadership has gone through several different phases as scholars and researchers have attempted to figure out how people try to influence others to accomplish collective goals," said Dr. Daryl Watkins, an associate professor at Embry-Riddle Aeronautical University. "Management and leadership tools that seemed to work in the past have not been adequate for the current realities."
That's where Complex Adaptive Leadership theory (CAL) comes in. This holistic concept incorporates several bodies of knowledge, including biology, complexity, systems, management, and leadership.
"There have been multiple streams of research and practice that have converged in a few different theories related to leading in complexity: Adaptive Leadership, Complex Adaptive Leadership, Complexity Leadership, Crisis Leadership, and Entrepreneurship," explained Dr. Watkins. "We are working to unify these various theories."
At Embry-Riddle, Dr. Watkins and team are working to define and unify the numerous complexity theories and create an assessment to measure its performance. Ultimately, the team would like to guide organizations and communities in a way that allows them to achieve their objectives and inspire higher aspirations, such as collective wealth, social responsibility, and ethical behavior.
"We equip our students to understand the dynamics of leading in complex environments," said Watkins. "That understanding helps them develop the confidence and skills to tackle tough organizational or community challenges."
Making Complex Adaptive Leadership Work for You
Ready to get started? Dr. Watkins offers a few simple tips for leaders interested in incorporating CAL concepts in the workplace:
Understand and believe that not knowing is OK. Often, leaders feel that they must have all the answers because of their position. However, it's important to realize that some challenges cannot be solved by what you (or others) know now, while others require additional learning and adaptation.
Celebrate the collective, not the individual. By celebrating individuals, businesses inadvertently promote competition. This working environment becomes counterproductive. However, when companies reward the group as a whole, it tends to bring out the best in everyone because teams work together instead of against each other.
Create an environment where it is OK for employees to network, collaborate, probe, experiment, fail, and succeed. Allowing employees the freedom to work effectively and learn from their mistakes is vital to a prosperous work environment. This atmosphere encourages employee ownership of projects and produces recognizable results.
Conduct fail-safe experiments. Fail-safe experiments are small initiatives that allow organizations to test a response. "You are not putting all of your resources into major initiatives that could fail and bankrupt the entire operation," explained Dr. Watkins. "Instead, you are going for small wins."
Feed what is working, and starve what is not working. If you are conducting fail-safe experiments, some will produce positive results while others will end unfavorably. It is important to monitor results of these experiments, continue what works, and reduce experiments that are not.
Want to learn more about Complex Adaptive Leadership theory? Students in Embry-Riddle's Bachelor of Science in Leadership and Master of Science in Leadership programs learn the principles of CAL during their coursework, along with culture and diversity, decision-making, coaching, mentoring and more.