Two Embry-Riddle Researchers Featured on National 'Science Friday' Program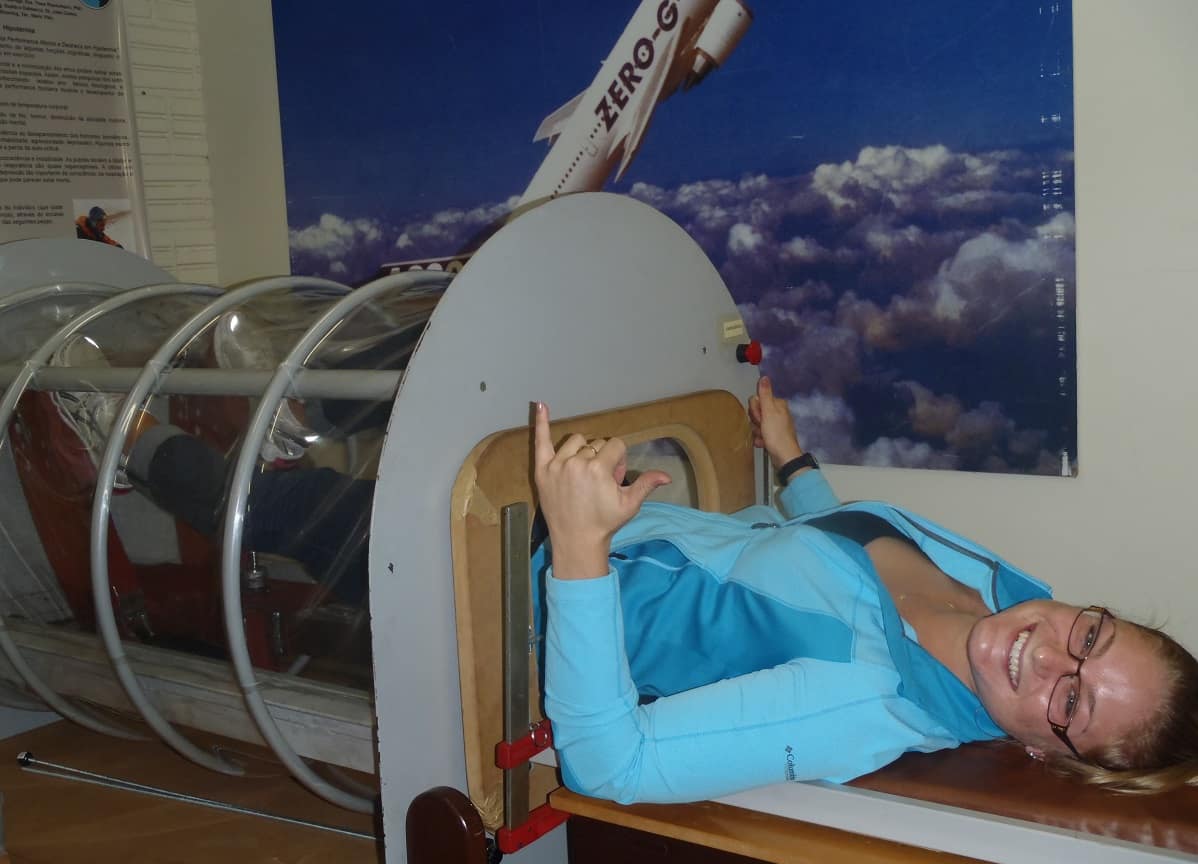 A new machine for exercising in space, inflatable reflectors to reveal lost boats, and the mysteries of sloshing spacecraft fuel were the focus of a recent discussion between Embry-Riddle Ph.D. candidate Christine Dailey and Ira Flatow, host of the popular "Science Friday" radio program.
Dailey took part March 28 in a live Science Friday stage show at Orlando's Bob Carr Theater, where she joined NASA program directors, among others, for a segment on "Engineering the Future."
It was the second time in two weeks that Science Friday has featured Embry-Riddle researchers. On March 17, Stephen Rice, an associate professor in the Department of Human Factors on the Daytona Beach Campus, talked with Flatow about patient perceptions of driverless ambulances.
Dailey's appearance focused on how her journey as an engineer has kept her "Falling into New Ideas." Flatow noted that "Many engineers can spend their entire careers doing one kind of work," yet Dailey's research has focused on many different challenges – such as how to stay fit in space.
"A lot of negative effects happen to our bodies when gravity is taken away," she noted. Bone loss, muscle atrophy and other health issues can occur in microgravity, so astronauts currently use several different exercise machines during missions. Dailey, who is pursuing her doctoral degree under the direction of Charles Reinholtz, chair of the Department of Mechanical Engineering at Daytona Beach, with help from Associate Professor Patrick Currier, invented a single piece of equipment: The Lower Body Negative Pressure (LBNP) Chamber uses spring compression to generate enough resistance for a good leg workout in space. At the same time, the machine simultaneously pushes bodily fluids back into place, just as gravity would do on Earth.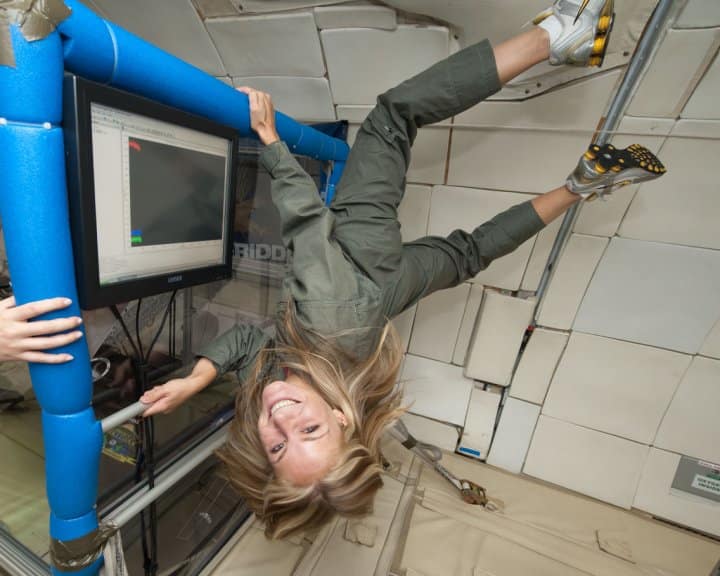 Dailey further described inflatable boat reflectors made from metalized materials. "Sailboats are wood and fiberglass, so you need to have some kind of reflector" in case they become lost, she explained. Another one of Dailey's projects, focusing on how fuel sloshes inside a spacecraft in microgravity, was illustrated by a photo of her floating upside down in NASA's zero-gravity plane, the "Vomit Comet."
Also on the March 28 program were Rob Mueller of NASA Swampworks; Jacqueline Quinn, who manages the Regolith and Environment Science and Oxygen and Lunar Volatile Extraction (RESOLVE) payload on NASA's Resource Prospector Mission; Albert Manero, founder of Orlando-based bio-prosthetics maker Limbitless Solutions; his client, 11-year-old Annika Emmert; and University of Central Florida researcher Stephen Lambert. Students engaged with the First Robotics competition staged a match-up of their winning designs.
For his segment on Science Friday, Rice described recent studies, completed with Human Factors colleague Joseph Keebler and Scott Winter of Florida Institute of Technology. The research – discussed as part of a Science Friday feature called "Good Thing, Bad Thing?" – revealed that about half of 1,028 U.S. adults were less willing to ride in an automated ambulance, compared with a conventional one, even when they were promised care from two paramedics instead of one.
Driverless ambulances could be good because they would be safer, offer a faster and smoother ride to the hospital, and allow both paramedics to focus on patient care, Rice said.