Topology Data Improves Spacecraft Lunar Landing, According to Student's Award-Winning Research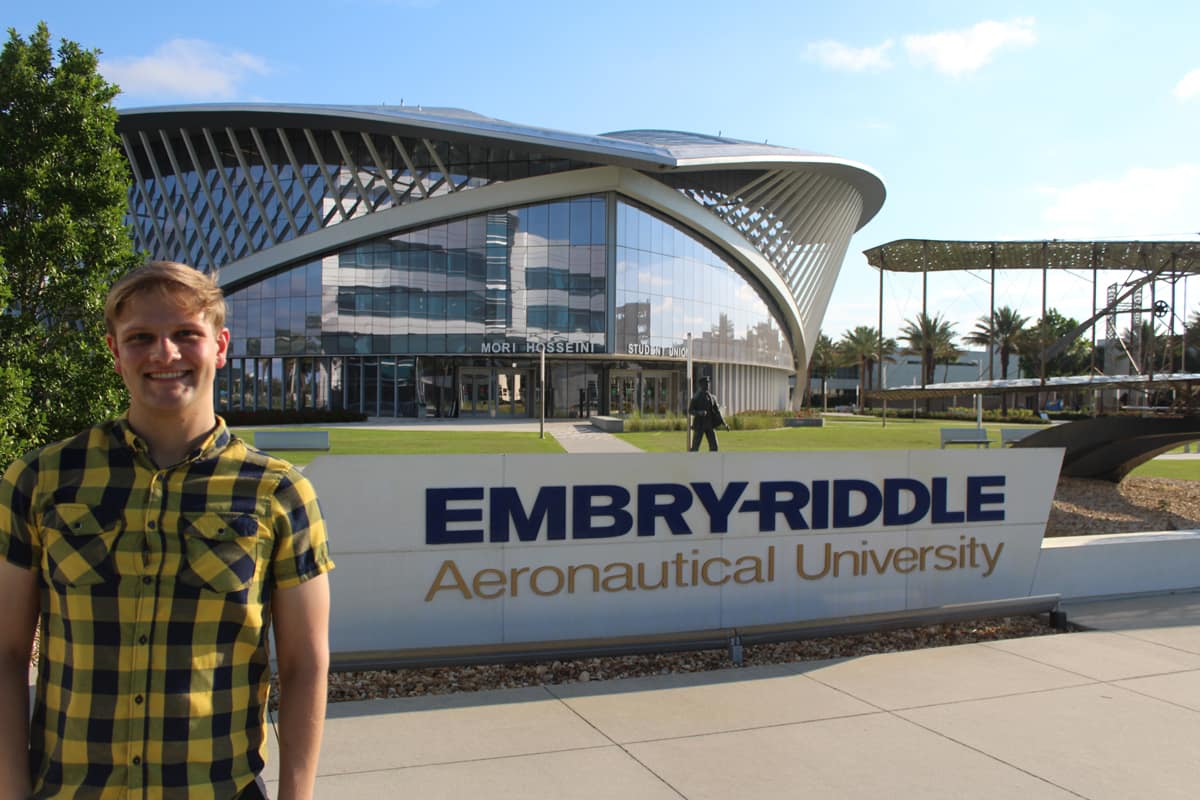 A student's research on how to use topology data to improve the lunar landing of a spacecraft has earned him a first place award from the American Institute of Aeronautics and Astronautics (AIAA).
Aerospace engineering student Brennan McCann took first place in AIAA's master's category in the 2020 Regional Student Conference.
The organization typically requires students to present their research in person and are judged on technical content and clarity of communication by professional members from industry. This year, students were judged solely on the merits of their paper because the in-person conferences were cancelled due to the coronavirus pandemic.
McCann's paper, "Utilizing Topology Data to Facilitate Geometric Control of a Spacecraft During Lunar Landing," identifies a method to ensure spacecraft can orient properly upon landing. McCann tested his theory by modeling the landing at the Apollo 11 site, known as Mare Tranquilitatis.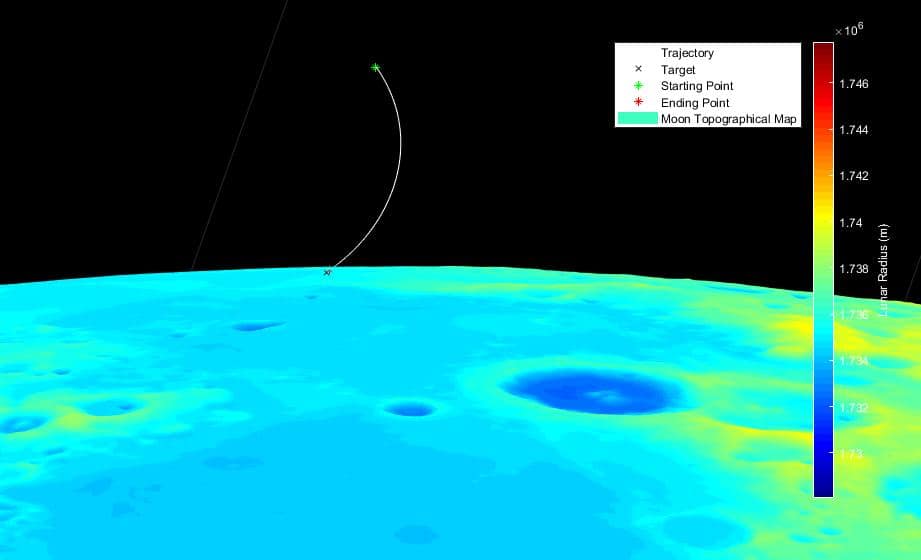 Aerospace engineering master's student Brennan McCann modeled the landing trajectory of a spacecraft in a lunar environment with lunar topology data from the Apollo 11 landing site, known as Mare Tranquilitatis. His research paper won first place in an American Institute of Aeronautics and Astronautics student competition.
Dan Dumbacher, AIAA executive director, said the organization gives students real-world experience to help start their aerospace careers. "I'm impressed by the student research topics. These forward-looking students will be tackling the next challenges in our industry."
McCann, who envisions a career in mission planning or guidance navigation and control for robotic spacecraft, focuses his research on constrained motion analysis and trajectory optimization, both within the framework of geometric mechanics. He found the student competition to be a good way to prepare for his career and look ahead at the state of the field.
"Seeing other people's research gives a good context for what work has and hasn't been done," said McCann, who graduates in fall 2020 and plans to continue his Ph.D. in aerospace engineering at Embry-Riddle. "It helps you understand where developments can be made and spurs more research."
According to his paper, geometric mechanics considers that both translational and rotational motion occur simultaneously. Most landing space craft have a main engine or set of engines in a fixed orientation, requiring the entire vehicle to rotate to point the main engines to control translational motion, thus making it susceptible to landing problems.
By using topology data to help with motion planning, McCann found that the final position and orientation of the spacecraft could be planned so that not only could the spacecraft land in the target location, it would land flush against the surface and in the correct orientation.
While McCann did not have the opportunity to present his paper in person this year, his first place award includes an invitation to present his paper at the AIAA International Student Conference in Nashville, TN in 2021.
Posted In: Engineering