Tom Connolly Memorial Scholarship Honors University Leader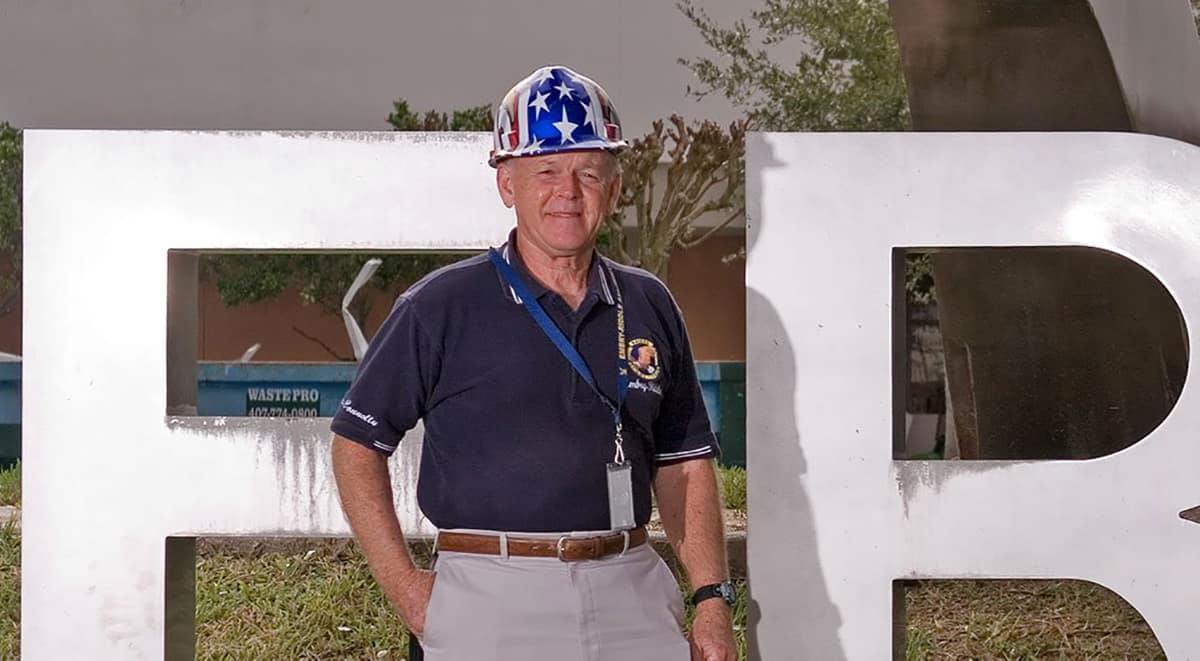 For nearly 40 years, Professor Emeritus Thomas J. Connolly, who also served as chancellor of Embry-Riddle's Daytona Beach Campus, dedicated himself to the education, training, and advancement of thousands of Embry-Riddle aviation professionals.
Now, the Dr. Tom Connolly Memorial Endowed Scholarship is being established in his memory, after he passed away June 15, 2021. The scholarship is for Master of Science in Aviation graduate students at the Daytona Beach Campus.
"I was privileged to know Dr. Connolly through his leadership in Aviation Accreditation Board International (AABI) and the University Aviation Association (UAA)," said Alan Stolzer, dean of the College of Aviation on Embry-Riddle's Daytona Beach Campus. "That leadership was vital to helping transform aviation accreditation from standards- to criteria-based accreditation. He was widely admired and respected across the aviation industry. He had a deep and abiding passion for aviation education and Embry-Riddle."
Connolly, 80, of Jacksonville, Florida, was regarded as an icon of leadership and a champion for excellence in education at the university.
Joining the faculty in 1973, Connolly served as chair of the Aviation Education Design department, the Flight department, the Aeronautical Science department and as dean of the School of Aviation. In 2001, he was appointed the university's first endowed chair in aviation and in 2005, he was named chancellor of the Daytona Beach Campus.
Connolly began his flying career as a U.S Navy aviator, earned a doctorate in technical training and completed post-graduate fellowships with the U.S. Air Force Human Resources Lab and the American Institute of Aeronautics and Astronautics. He has served as past president of the University Aviation Association and the Florida Association of Aerospace Education, published numerous articles on aviation education and won national awards for his contributions.
Retiring from the university in 2012, Connolly was recognized in 2014 when the university named the newly installed quadrangle at its Daytona Beach Campus in honor of him.
Aeronautical Science Professor Michael Wiggins, who knew Connolly for many years as a student and colleague, says it is fitting that that the "heart" of the university, the quadrangle, is named for Connolly.
"Tom and I arrived together at Embry-Riddle in August of 1973, he as a new Aeronautical Science faculty member, and me as an Aeronautical Science freshman right out of high school," Wiggins recalls. "Over the years, I had Tom as a teacher and as a boss in several different roles, ranging from flight training to academics. During that time, he was a wonderful teacher and mentor, although I'm not sure what he thought about me as a student!"
Wiggins said Connolly had a profound impact on the university as an inspirational leader and a thoughtful mentor to so many students and colleagues.
"As success can be counted in many ways, if one of those ways is number of lives positively impacted, then Tom's success is immeasurable," Wiggins says. "Tom was a genuine and caring leader who epitomized the concept of integrity. Much of the reputation we have today is a direct result of Tom's vision and efforts."
To make a gift supporting the scholarship, click here.