Three Eagles Named Management Fellows, Gain Federal Career Pathways

Eagle alumna and current student Camille St. Omer is earning her second master's degree, is a business founder/CEO and is writing her first book. Still, she was unsure if she'd be selected for the highly competitive U.S. Office of Personnel Management's Presidential Management Fellows (PMF) Program, which grants awardees two-year, full-time federal positions with salary and benefits.
"But I just went for it, and I landed it," said St. Omer.
St. Omer is one of three Embry-Riddle Aeronautical University graduates to earn 2023 fellowships, recognition that grants them access into the federal government's premier leadership development program for advanced degree holders. On average, 87% of those chosen for fellowships move on to permanent or term positions following completion of their program.
"We are extremely proud of Camille, Ajibade and James for achieving this prestigious appointment," said Dr. John Watret, chancellor of Embry-Riddle's Worldwide Campus. "Their commitment to continue the pursuit of excellence is admirable and inspiring, and the opportunity for the impact they will have in their fields of interest is limitless. They represent the best of Embry-Riddle Aeronautical University."
The three alumni — each of whom graduated from Embry-Riddle's Worldwide Campus — were among 850 fellows chosen from more than 10,000 individuals globally for the program. Fellows will interview throughout the year with various federal agencies to find job placements.
"Presidential Management Fellows are the next generation of government leaders," said Kiran Ahuja, director of the U.S. Office of Personnel Management. "The PMF Program gives fellows the leadership skills and exposure they need to make a difference in government and an impact within their community."
Meet the Fellows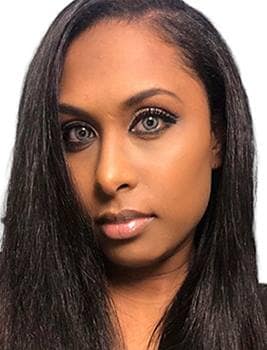 Camille St. Omer (Photo: Camille St. Omer)
Camille St. Omer
Originally from Saint Lucia in the Caribbean, St. Omer moved to the U.S. with her mom and sister when she was four years old. She earned her master's degree in Unmanned Systems with a focus on Space Systems in 2021 from Embry-Riddle and is now pursuing a master's in Systems Engineering.
Currently living in Cary, North Carolina, St. Omer is the CEO and founder of Unmanned Labs, LLC, which is a member of the State Department's Overseas Security Advisory Council (OSAC). She is also in the process of writing her first book, "An Interpretation of Events and Data Analysis on Unmanned Warfare and Global Security."
"I've had over a decade of combined experience in management, machine learning engineering, data science, education and unmanned systems analysis," she said.
Additionally, she is the founder of the Caribbean Committee Against Sex Crimes, a regional organization run by volunteer lawyers in Trinidad who advocate for improved policies for vulnerable populations and victims of abuse.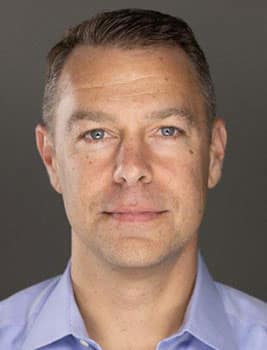 James R. Davis (Photo: James R. Davis)
A single mother of two young sons, St. Omer said she was encouraged to apply for the PMF Program through Handshake, an online career management system used by Embry-Riddle's Career Services office.
"My first choice would be to be accepted as a fellow with the Department of Defense, but I'm excited to see where I land," she said.
James R. Davis
Fellow James R. Davis, also a double Eagle alumnus, holds a bachelor's degree in Interdisciplinary Studies and a master's in Cybersecurity Management & Policy. He is also currently pursuing a doctorate in Leadership and Learning in Organizations at Vanderbilt University.
"During my master's program, cybersecurity evolved from an area of interest to a true passion," Davis said. "There is an inextricable link between data protection and human behavior, with humans remaining one of the greatest threats to cybersecurity."
A Boston, Massachusetts, resident, he is employed as a consultant for Cisco Systems, Inc., working with the Global Communications, Strategy and Planning team.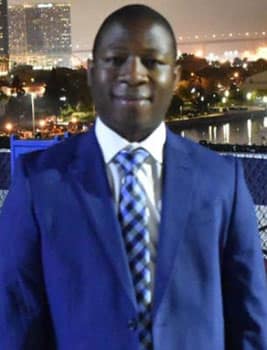 Ajibade Adetogun (Photo: Ajibade Adetogun)
Davis said he applied to the PMF program to take the knowledge gained through his studies of human behavior, diversity, equity and inclusion in hopes of shaping a more secure, inclusive and equitable future for all Americans.
"The need is ubiquitous," said Davis. "As such, I'm not focusing on a particular agency for the fellowship. Instead, I hope to find work that is meaningful."
Ajibade Adetogun
Another fellow is double Eagle alumnus Ajibade Adetogun, who earned his master's in Systems Engineering in 2022 and his master's in Engineering Management in 2019. A U.S. Navy veteran, he currently works at The Boeing Company as a production systems engineering analyst.
A Murrieta, California, resident, Adetogun said he is most interested in working for the Department of Energy, Department of Defense, U.S. Navy or the Federal Aviation Administration.
"One of my interests is to work for the federal government to continue my service to my country," said Adetogun.
Posted In: Institutional News