Thought Leaders Weigh In on Russian Invasion of Ukraine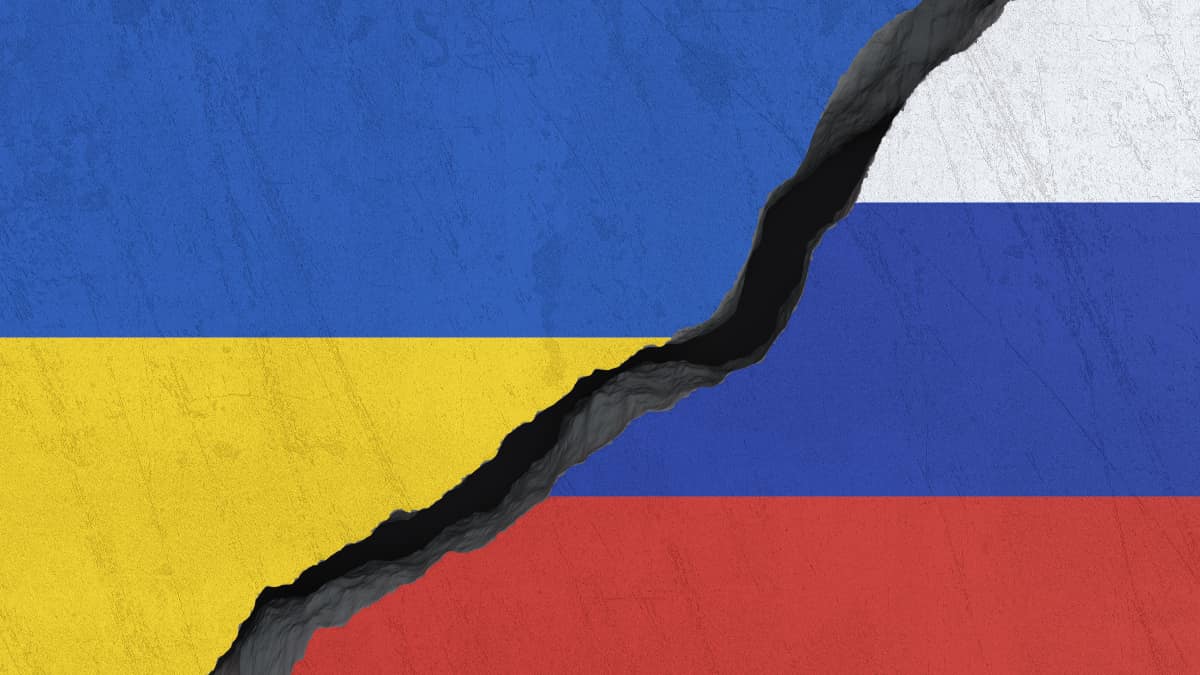 Even with the Russian economy now badly crippled by sanctions following that country's invasion of Ukraine, faculty experts at Embry-Riddle Aeronautical University say they can't imagine Russian President Vladimir Putin retreating or de-escalating the situation, which is likely to get worse before it gets better. Human loss of life, as well as cyberattacks on critical infrastructure, won't be over quickly, scholars cautioned.
That was the sober message from a panel of faculty members with Embry-Riddle's Department of Security Studies and International Affairs. The experts, convened on Feb. 28 by professor and Department Chair Dr. William Lahneman, discussed the geopolitical issues that led to the invasion as well as global implications of the attack. The panel's complete remarks are available on video here. A summary of the event is provided below.
Embry-Riddle currently serves five international students who are Ukrainian citizens and seven who are Russian citizens. On Feb. 24, the university's Center for Faith and Spirituality held a vigil of support. To follow up on that event, the Counseling Center at Embry-Riddle's Daytona Beach Campus this week sent out a message of caring for all those who have family, friends or loved ones affected by the conflict. The International Programs Division has been monitoring any U.S. actions that may affect students.
Walking a Fine Line
The United States and allied nations must navigate the conflict very carefully as they work to support Ukraine's resistance efforts, said panelist Dr. Diane Zorri, assistant professor. Putin has nuclear weapons, after all, and because Ukraine is not a member of the North Atlantic Treaty Organization (NATO), any direct interventions would be provocative.
Meanwhile, the People's Republic of China (PRC) is surely taking notes on Russia's experience, said Dr. Stephen Craft, professor. "The way the world reacts [to the Russian invasion] will help China see what could potentially happen to them if they invade Taiwan," Craft said. "It could deter or embolden them."
The Russians have a military doctrine called Deep Battle, yet they are not yet fighting in accordance with that training, Zorri noted. "We cannot underestimate the Russians," she said. "They're willing to accept huge loses and drag this out for a long time."
Associate professor Daniel Stotland agreed that Russian forces have not yet demonstrated their full military power. Yet, he added that Putin clearly had outdated notions about Ukraine and therefore underestimated the country's current strength and attitudes. Putin has been in power for about 20 years and "that's a long time to be isolated," Stotland pointed out. The global pandemic may have left Putin even further out of touch, he added.
Even before Putin sent tanks across the border, Russian cyber operatives were already attacking Ukrainian banks and government websites, said Dr. Phil Craiger, professor. A primary tactic is the "distributed denial of service" attack, which sends many automated "bots" to bombard and paralyze computer systems, he explained. Such attacks typically begin with attempts to gain access through social engineering efforts or fraudulent phishing emails. As the war continues, he added, "Russia will escalate their cyberattacks, probably on Ukrainian critical infrastructure," prompting Ukraine to retaliate.
During a question-and-answer session with students, panelists considered whether a Russian cyberattack on a NATO country could trigger Article 5, causing a wider war. That document states that an attack on one NATO member constitutes an attack on all. In addition, Stotland noted that Covid-19 is likely to surge in Russia and Ukraine, particularly since infection rates were already high prior to the conflict.
Watch the full video of the panel discussion online.
Posted In: Security Intelligence and Safety