Thinking Beyond the Horizon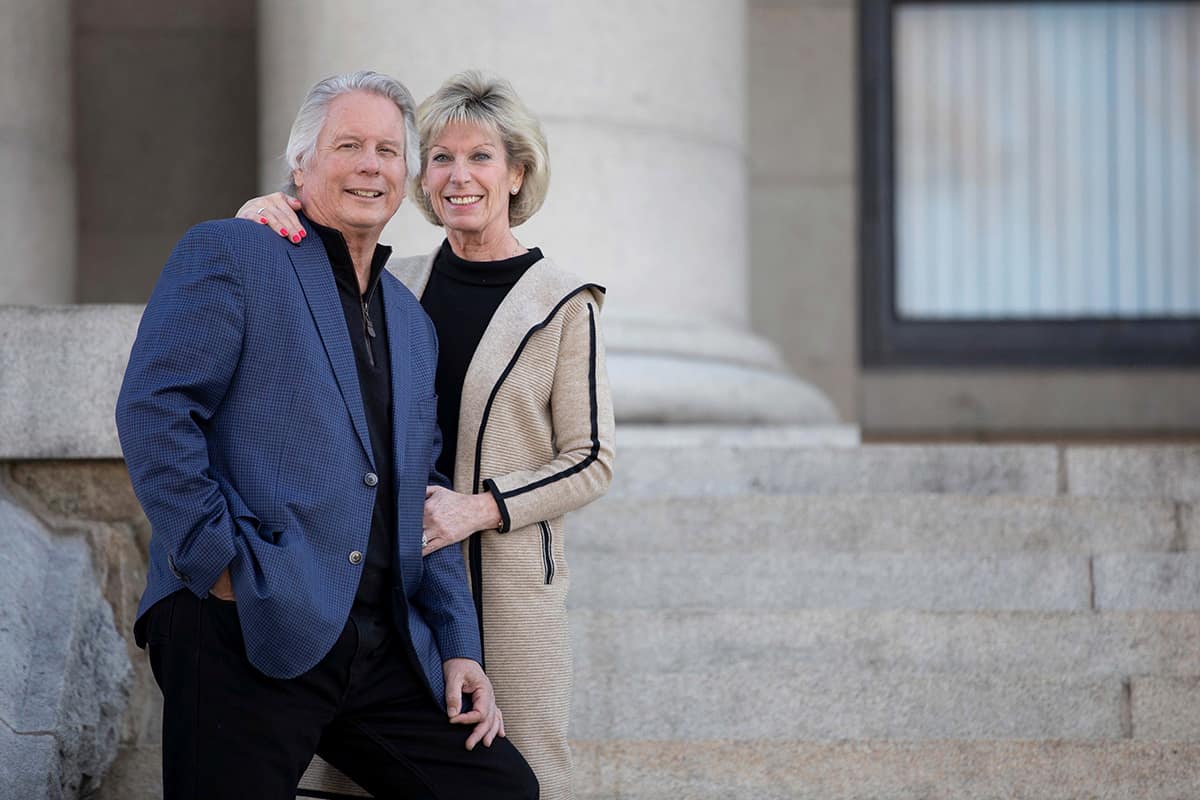 After a long career in logistics and supply chain management — where they repeatedly crossed paths with Embry-Riddle graduates working in the profession — Frank and Tina Newman decided to support the future of the industry and community that they love.
In September 2019, they made a planned gift, creating an endowed scholarship that will benefit students studying global business and supply chain management at the Prescott Campus.
Desiring to make an impact now, Frank and Tina also established a term scholarship that will provide immediate financial assistance for students, as well as career advice from two seasoned logistics professionals.
"I am very grateful for the opportunities the Newman scholarship opened up for me," says student Joel Harper. "This generous award will allow me to continue my passion for business and supply chain management in a challenging environment."
With more than 80 combined years of experience, the Newmans have a lot to share. From Frank's production and sales career at Douglas Aircraft and 36 years as managing director at FedEx, to Tina's sales position at US Navigation Carriers and as chief commercial officer of Mallory Alexander International Logistics, their careers have run the gamut.
They are looking forward to offering mentorship opportunities to scholarship recipients in the hope of encouraging them to take a long look at logistics as a possible career path.
"Logistics is a very dynamic career. But there's not enough people in it," Tina says.
Making a Difference
As their careers wound down, the couple started thinking about how to support the next generation of logistics professionals. Living in Prescott, Arizona, they had to look no further than the premier university in their area.
"We see Embry-Riddle making a difference in the world community. And in our small way, we'd like to make a difference in the Prescott community," Frank says.
While it is important for students to focus on their studies, in order to graduate, Frank and Tina also encourage them to look beyond the next four years and get
creative with their futures.
"The most important thing I learned working in freight logistics, where my entire world was a freight box, is that I had to literally think outside the box," Tina says.
"You have to use all the knowledge and tools at your disposal to move that box."
The Newmans are passionate about helping future leaders establish their careers. In offering insight and advice to the next generation, they hope to instill three
important concepts: imagination, creativity and tenacity.
"Some of the world's greatest business leaders are people who can see beyond the horizon," says Frank.