The Future Looks Bright for Aviation Professionals, Embry-Riddle President Says in Aviation Week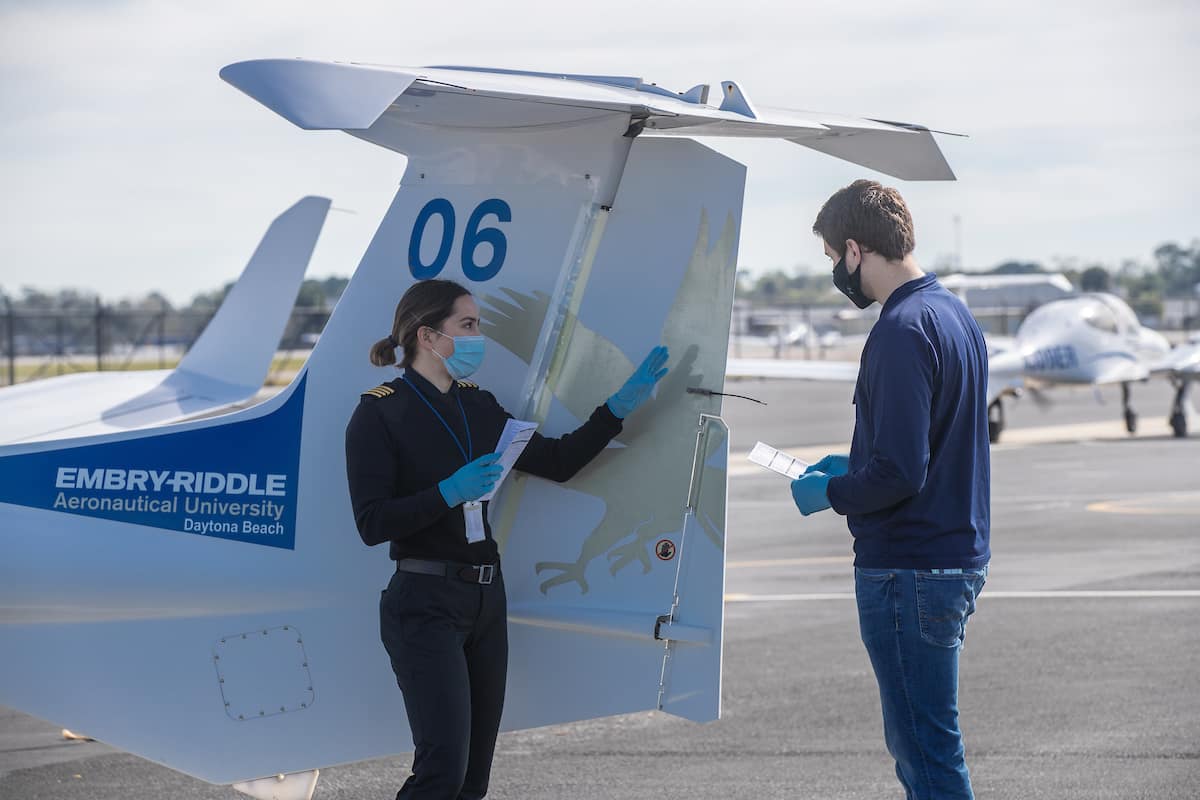 The aviation industry, rocked by a global pandemic, will recover, just as it did after other crises such as 9/11 and the Great Recession, and when it does, the demand for pilots will return, Embry-Riddle Aeronautical University President P. Barry Butler wrote in an op-ed published by Aviation Week.
"The 2020 Boeing Pilot and Technician Outlook, updated in October, projects that 763,000 new civil aviation pilots and 739,000 new maintenance technicians will be needed to fly and maintain the global fleet of aircraft over the next 20 years," Butler noted in his Aviation Week piece.
In addition, Butler said, "some equipment manufacturers for the U.S. Defense Department never saw a reduction in the need for talent … the military continues to need not only pilots but aviation leaders. And even grounded aircraft require regular care by aviation maintenance technicians."
Noting that the aviation industry has hit the pause but not the stop button, Butler outlined five steps for strengthening flight-training safety to ensure that today's flight students are ready to serve in a post-pandemic world:
Collaborate. First, flight-training institutions must band together during times of crisis, Butler said. For example, Dr. Kenneth Byrnes, chair of the Flight Department and associate dean of the College of Aviation on Embry-Riddle's Daytona Beach Campus has formed a national consortium of university flight programs that have been looking at mask etiquette, sanitization standards and more.
Checklists. A well-known aspect of aviation safety, checklists are more important now than ever, as aviators must add new procedures related to issues such as appropriate personal protective equipment and hangar sanitization.
Self-Reporting. Encouraging students to self-report errors without any fear of disciplinary action is another critical way to enhance aviation safety, Butler wrote.
Testing and Data. Covid-19 testing and data are also critical for making rapid corrections amid a pandemic, he said.
Keep Learning. Finally, Butler said that flight-training programs facing a pandemic or other crisis must "remain open to change, adopt good ideas early and continue to learn, adjust and iterate."
Asked to summarize key takeaways from his Aviation Week essay, Butler said, "We believe that the 2020-21 freshman class will be in a strong position to compete for jobs after they graduate and that career-path jobs will be available to them."
While the Covid-19 pandemic resulted in a temporary over-supply of personnel across aviation overall, the industry has bounced back from many prior setbacks, he noted. "The demand for highly qualified aviation professionals, based on where it was pre-Covid, will continue to be there once the health and economic crisis is over," he added. "The demand for pilots and aviation maintenance professionals may even be heightened, given early retirements and openings that resulted when furloughed personnel moved into government, business and general aviation amid the pandemic."
Today's students who are now entering the aviation education pipeline "are making a good choice for their future," Butler said.
Posted In: Aviation | Institutional News