The Art (and Science) of Giving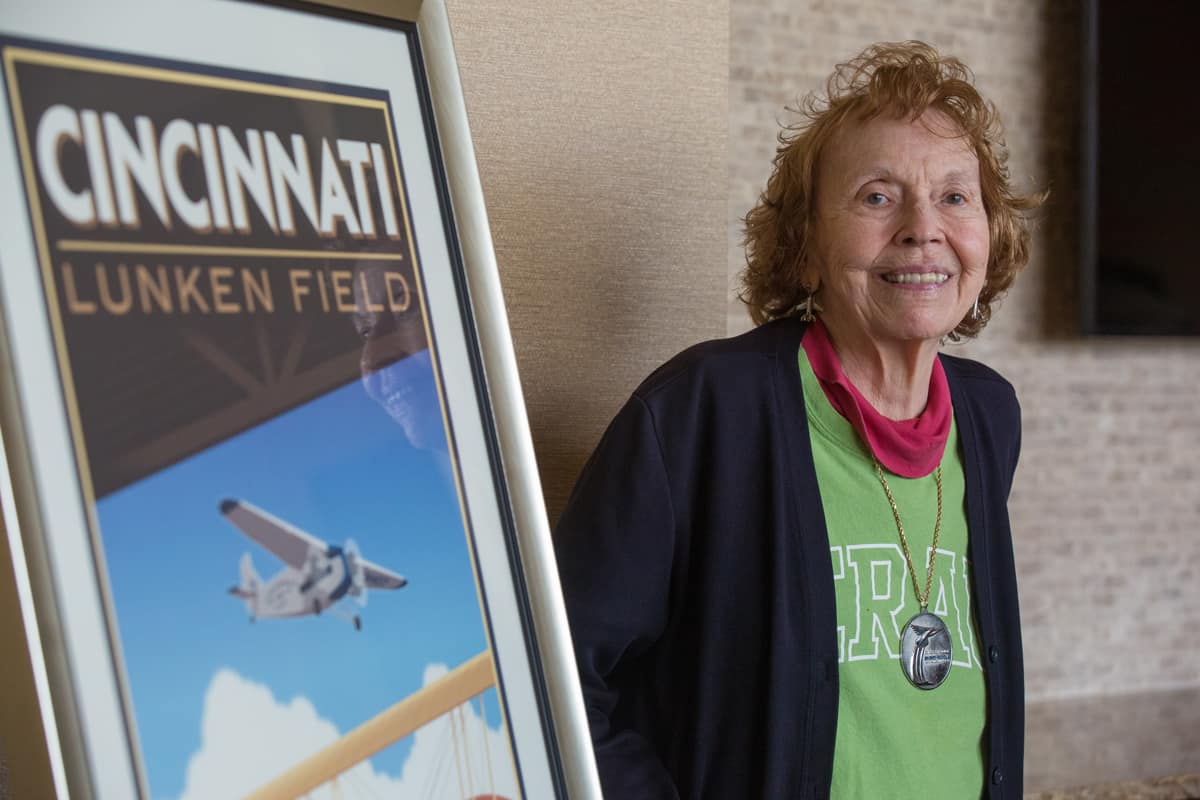 Helen Wessel's History of Generous Support Continues to Transform Embry-Riddle's Daytona Beach Campus.
Helen Wessel's relationship with Embry-Riddle began later in life, but in some ways it seemed almost fated.
The retired art professor first encountered the Embry-Riddle name at Lunken Airport in Cincinnati, Ohio.
"My husband Bob flew a little yellow airplane, a Piper Cub," Wessel says. "He would fly it out of Lunken Airport where Embry-Riddle was started. One time we left the car there in the hangar and I noticed a sign on the wall that said, 'Embry-Riddle University started here in 1925.' I thought, 'That's interesting, I started the same year in Cincinnati.' "
Little did Wessel know at the time that she and the university would reconnect decades later, when she and her husband, now deceased, retired and moved to South Daytona. The couple became close friends with Col. Charles "Chuck" D. Fountain, a 1972 graduate of the Daytona Beach Campus who spent 18 years as the university's director of business and director of facilities. As Wessel got to know the university and its students better, her bond with Embry-Riddle grew.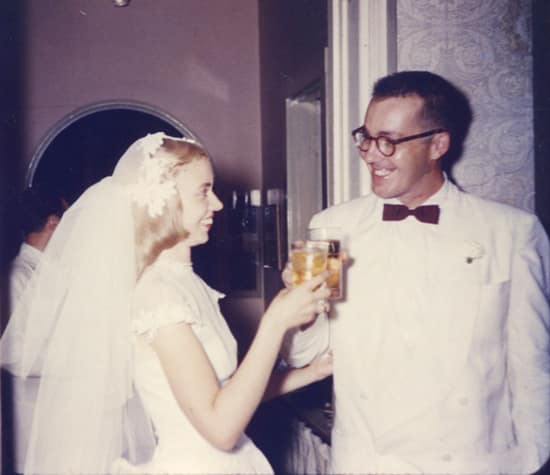 For nearly 20 years, Wessel has transformed the Daytona Beach Campus with her donations of iconic artwork and gifts. In May, the university awarded her an honorary Ph.D. in Arts and Letters in recognition of her support. She was hooded by then Chancellor Tim Brady and Dean of the College of Arts and Sciences Karen Gaines.
Now, Wessel is poised to transform the university yet again with her most recent gift to create The Dr. Robert H. Wessel and Dr. Helen M. Wessel Endowed Chair for Aerospace Physiology.
"She wanted to have a greater legacy than artwork, one that would have a lasting impact on the people who come here," says Brady, a longtime friend of Wessel as dean, chancellor and now the professor of doctoral studies for the College of Aviation at the Daytona Beach Campus.
The new faculty chair at the College of Arts and Sciences at the Daytona Beach Campus will expand the curriculum at Embry-Riddle to include biological sciences and pre-medicine, which is expected to increase the diversity of the student body and attract more female students.
Wessel says, "This is the perfect model for my interests: science and smart women."
With the program's launch in fall 2017, the university becomes the first in the country to offer aerospace physiology at the undergraduate level.

A Modern Woman
Born in 1925 in Cincinnati, Wessel was a woman before her time, becoming one of the first students to earn her master's degree from Harvard University's art education program.
An avid artist from a young age, she studied at the Cincinnati Art Academy in high school and earned degrees in art and education from the University of Cincinnati College of Design, Architecture and Art. She went on to teach art in the Cincinnati public schools for 10 years.
While teaching in Massachusetts, Wessel earned her master's degree from Harvard and then a Ph.D. in Art Education from the University of Cincinnati. She spent 20 years educating art teachers at the university, eventually becoming head of the department.
Wessel's late husband, Bob, an economist who also taught at the University of Cincinnati, was a savvy investor — the fruits of which resulted in the founding of the Wessel Foundation in 1996, with the goal of supporting art and education. He also loved to fly.
Embry-Riddle Connection
The couple retired as professors from the University of Cincinnati and moved to Florida with their beloved bulldogs. Wessel says she became acquainted with Embry-Riddle after meeting Fountain at Metz Bar in Daytona Beach Shores, where her best friend was a bartender.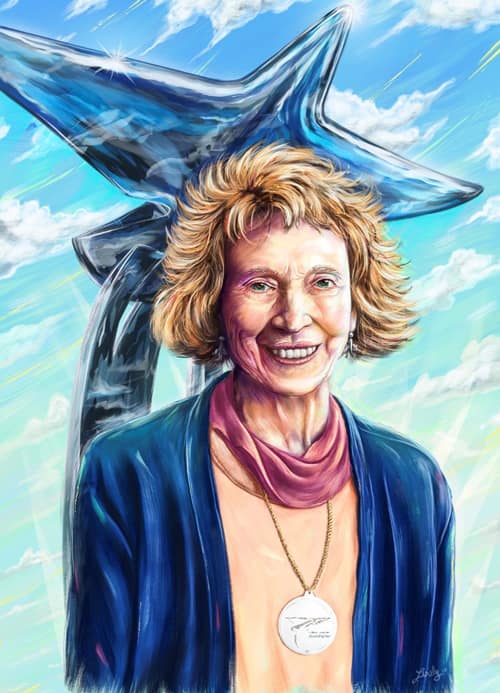 "Bob said Chuck was the smartest guy he met in Florida," she recalls. "Bob was so impressed with Chuck because he could fly everything."
Embry-Riddle Dean Emeritus Bob Rockett, who spent 37 years at the university, says the couple became close friends with Fountain, who was a strong supporter of the university.
One of Wessel's gifts to Embry-Riddle, a bronze plaque depicting "World War I, the Birth of Air Combat," was dedicated in Fountain's honor. The plaque was installed in 2012 on the Daytona Beach Campus' Legacy Walk. Fountain died in March 2011. He served 32 years in the U.S. Army and retired from Embry-Riddle in 2001.
A Shared Love of Art
Wessel also became friends with Brady, who formerly served as dean of the College of Aviation at the Daytona Beach Campus. The two shared a love of art.
"She called me the dean of arts and aviation," says Brady, who is a stained-glass artist and teaches the craft locally. "I think we shared a common bond in that we knew if we did the right thing – as far as art for the institution – that it would last beyond either one of us."
She wanted to have a greater legacy than artwork, one that would have a lasting impact on the people who come here.
At Wessel's 90th birthday celebration at Embry-Riddle, Brady presented her with a fused-glass sculpture that he created and entitled "Helen Wessel: The Face of Art at Embry-Riddle Aeronautical University."
"I have collaborated with Helen on three of the sculptures installed at Embry-Riddle and have appreciated her unique blend of creativity and warmth," says Brady. "She is a joy to be around and has added immensely to the culture of the College of Aviation."
Wessel's gifts of art to the campus include: the "Great Cascading Fountains" at the ICI Center; "Reaching New Horizons," a multi-colored glass sculpture located inside the Flight Operations Center; "Sky King," a bronze American bald eagle sculpture located in the Jim Henderson Administration and Welcome Center; "Wings of Change," a hanging artwork in the College of Aviation Atrium; and "Pathways to the Sky," the grand stainless-steel sculpture that dominates the James Hagedorn Aviation Complex plaza.
Wessel says she was inspired to support both the visual arts and Embry-Riddle, at the same time.
"I want to make everybody conscious of beauty," she says. "Getting aesthetically turned on is the best thing that can happen to people."
In addition to her gifts of artwork, Wessel also created an endowed fund to support arts and culture initiatives at the university's College of Arts and Sciences. To date, the fund has been used to send students who are veterans on study abroad experiences and to host distinctive one-person performance acts for the enjoyment of the campus community.
"Helen has been a great friend and supporter of Embry-Riddle," says Bill Grams, retired dean of the College of Arts & Sciences at the Daytona Beach Campus. "The beauty to our campus and the enhanced educational opportunities provided by Helen Wessel's gifts truly provide a most important missing link for our university."
A Lasting Impact
Brady says the university was going to ask Wessel if she was interested in funding a piece of artwork for the new Daytona Beach Campus Student Center (scheduled for completion in 2018), but she had other ideas.
"Helen said, 'I want to do more,'" Brady recalls.
When he and senior director of development Kathleen Hennessy talked about a vision for a biology program focused on bringing more women to campus, she loved the idea, he says.
The endowed chair provides important resources to start the program and attract top faculty in the field.
"Aerospace physiology looks at the body in response to air and space flight. If we are going to be leaders in aerospace, this is absolutely a component," says Karen Gaines, dean of the College of Arts and Sciences. "Helen is jumpstarting this program."
Biology is the leading science major among women and minorities and opens a wealth of opportunities for students to pursue careers in the growing healthcare field, Gaines says.
"The aerospace physiology program will be the pathway for pre-health majors and open doors for students who want to enter the armed forces, the private sector or pursue careers in research," she adds.
Wessel says she is excited to have the chance to make a significant impact on advancing science education at Embry-Riddle and encouraging more women to enroll at the university.
Her foundational support of the program also honors her late husband, Bob, who was vice provost for graduate education at the University of Cincinnati and an economics professor. He was also an advocate for more educational opportunities for women, she says.
Ultimately, Wessel says her gift honors women with the intelligence and determination to follow their dreams.
"It is a perfect mix for me and Embry-Riddle," she says.