Former NTSB Chair to Spearhead New Center for Aviation and Aerospace Safety at Embry-Riddle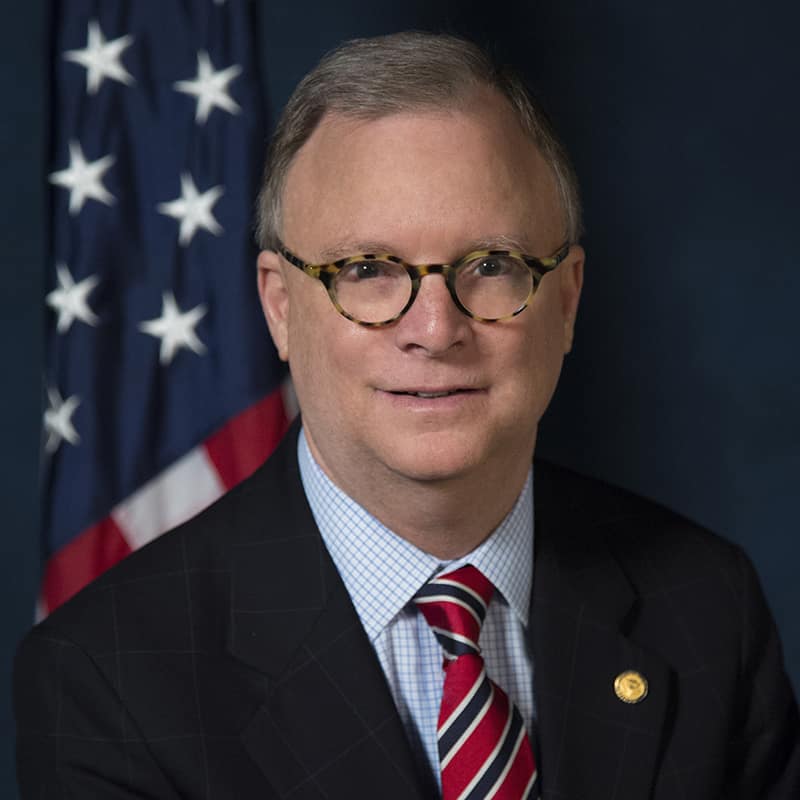 The Honorable Robert L. Sumwalt III, a highly distinguished aviator and former chair of the world's premier transportation safety board, is teaming up with his alma mater, Embry-Riddle Aeronautical University, to launch a unique global Center for Aviation and Aerospace Safety.
"Embry-Riddle's Center for Aviation and Aerospace Safety will serve as a business magnet for our region, by attracting industry and government partners eager to identify timely solutions," said University President P. Barry Butler. "With our famously rigorous focus on safety, Embry-Riddle and Volusia County have become known as the perfect home for aerospace entrepreneurs and innovators. Robert Sumwalt's deep knowledge of aerospace safety issues, and his professionalism and commitment to excellence make him an ideal leader of this much-needed new enterprise. We are pleased and proud to announce his acceptance of a leadership position at Embry-Riddle."
Sumwalt will assume his position as Distinguished Fellow in Aviation Safety and Executive Director of Embry-Riddle's Center for Aviation and Aerospace Safety on Jan. 4, 2022.
"By joining the world's leading aviation and aerospace institution, my goal is to continue making human mobility as safe as possible," Sumwalt said. "I'm excited about this opportunity and I look forward to cultivating transformative partnerships with government and industry."
A member of the National Transportation Safety Board (NTSB) since 2006 who served under four U.S. Presidents, Sumwalt served as NTSB chair from 2017 until June 2021. He was also a pilot for 32 years, including 24 years with Piedmont Airlines and U.S. Airways, accumulating more than 14,000 flight hours and earning type ratings in five aircraft.
In 2014, Sumwalt earned a Master of Aeronautical Science degree (now called a Master of Science in Aeronautics), with Distinction, from Embry-Riddle Worldwide, with concentrations in aviation/aerospace safety systems and human factors aviation systems. Along with his Embry-Riddle degree, Sumwalt earned a B.S. degree from the University of South Carolina, and he was awarded honorary doctorate degrees from both institutions.
Advancing Safety and Innovation
Safety issues related to unmanned aerial systems, urban air mobility technologies and human-machine or machine-to-machine interfaces are examples of work to be completed by the Embry-Riddle Center for Aviation and Aerospace Safety.
The university's broad vision for the center also encompasses the safety of new technologies such as automatic taxiing, artificial intelligence solutions, and streamlined or "trajectory-based" operations. Work may further include safety assessments of alternative aviation fuels, the safety impacts of new training systems such as virtual and augmented reality tools, high-tech options for increasing the efficiency of safety investigations and more.
In addition to overseeing all operations of the new center, Sumwalt will provide university-wide leadership for aerospace safety research and outreach activities, including the oversight of existing safety initiatives. Among his many responsibilities, Sumwalt will create an external advisory board of recognized industry and government experts; recruit and retain talent; promote student participation in research projects; provide career counseling for students; work with Embry-Riddle academic leadership to guide and mentor center-affiliated faculty; and coordinate guest lectures, events and professional development programs.
Sumwalt's many honors include the Flight Safety Foundation – Boeing Aviation Safety Lifetime Achievement Award; the Flight Safety Foundation's Laura Taber Barbour Award; and the Air Line Pilots Association's (ALPA) Air Safety Award.
He chaired the ALPA's Human Factors and Training Group and co-founded the association's critical incident response program. Sumwalt also spent eight years as a consultant to NASA's Aviation Safety Reporting System and he has written extensively on aerospace safety matters. He is a freelance transportation safety analyst for CBS News.
Posted In: Aviation | Institutional News | Security Intelligence and Safety