Sudanese Refugee Transcends Childhood Trauma to Join Air Force, Start Family, Earn Master's Degree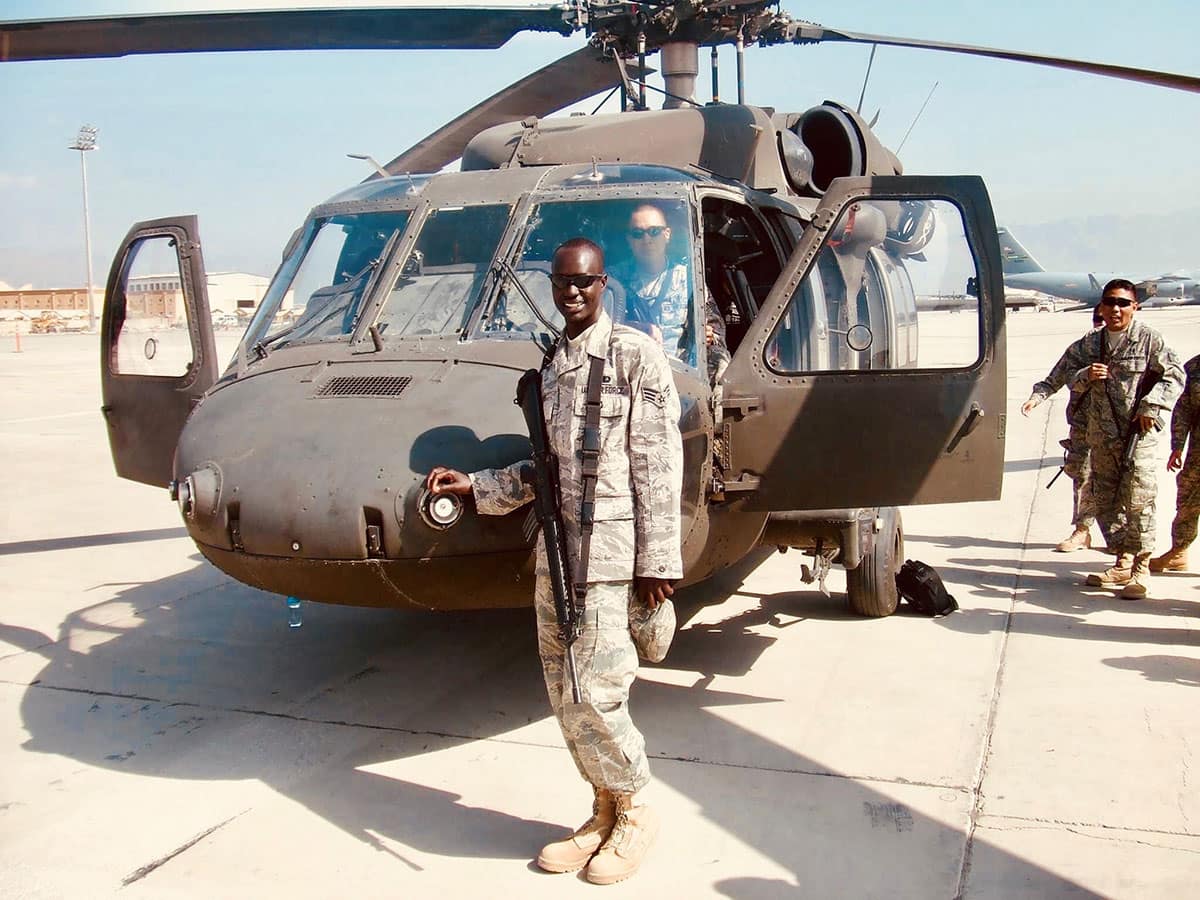 Taylor Schaffer, academic advisor for Embry-Riddle Aeronautical University's Worldwide Campus, has always known master's degree candidate Deng Pour was a great student. Extremely motivated, Pour has been working a full-time course load in order to finish this fall, while also serving as a master sergeant in the Air Force and raising a family.
"I know he will be successful with his future endeavors," Schaffer said.
What Schaffer didn't know until recently is that Pour, who was born in Sudan, grew up amid a civil war and suffered displacement, separation from family, hunger and violent trauma from the time he was a small child.
"I was actually surprised to hear about his traumatic childhood. He never brought up any of that to me," said Schaffer. "I already knew that he was a great guy, but knowing his past and what he has overcome takes it to another level."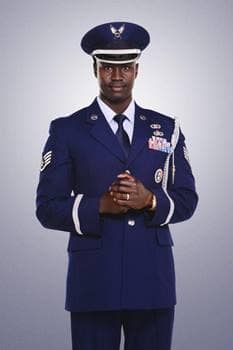 Aviation Cybersecurity Management student Deng Pour is on pace to graduate with his master's degree this fall.
When Pour was 5 years old, he was forced to flee from his village when it was invaded by enemy forces. He was in his cousin's house at the time of the attack and escaped with family. Pour's mother was left behind, and Pour and other family members walked to Ethiopia. With no food on hand, they ate anything they could find along the way to stay alive, he explained. Arriving at a refugee camp, Pour and his mother were reunited, but when war broke out in Ethiopia, they were forced back to Sudan. Only about half of the 500 people who made the journey back survived due to gunfire attacks, hunger, thirst, disease and attacks by wild animals.
Back in what was left of his village, Pour's uncle and mother urged Pour and his cousin to board an international aid plane and travel to another refugee camp in Kenya, where there was food and an opportunity to attend school.
In 1999, Pour came to the United States. Working hard to learn English and catch up in school, he won a soccer scholarship to attend college but eventually left school to join the U.S. Air Force. Working in the Chaplain Corps, he offered support and mentorship to fellow aviators.
"I have been through a lot in my life," said Pour, who is currently the manager of readiness and resource support for the Chaplain Corps at Headquarters, Air Force Materiel Command. "I have used this to be able to motivate people who are going through difficult times."
Pour has been deployed five times in his 15 years of service — to Kuwait, Afghanistan and the East African nation of Djibouti. When he was assigned to work with the Combined Joint Task Force to the Horn of Africa, his language and cultural expertise became invaluable. Pour said he hopes he will be able to return there.
Pour, who is married to another Sudanese native and has two children and a baby on the way, enrolled at Embry-Riddle in 2020 to pursue a Master of Science in Cybersecurity Management & Policy, specializing in Aviation Cybersecurity Management. He plans to remain in the Air Force and apply for a position in cybersecurity.
"I'll be able to support the Air Force in its mission of protecting our country," said Pour. "I knew I wanted to be in the aviation field, and Aviation Cybersecurity is on my list of dream jobs."
Posted In: Aviation | Security Intelligence and Safety