Students Take Part in Underwater NASA Mission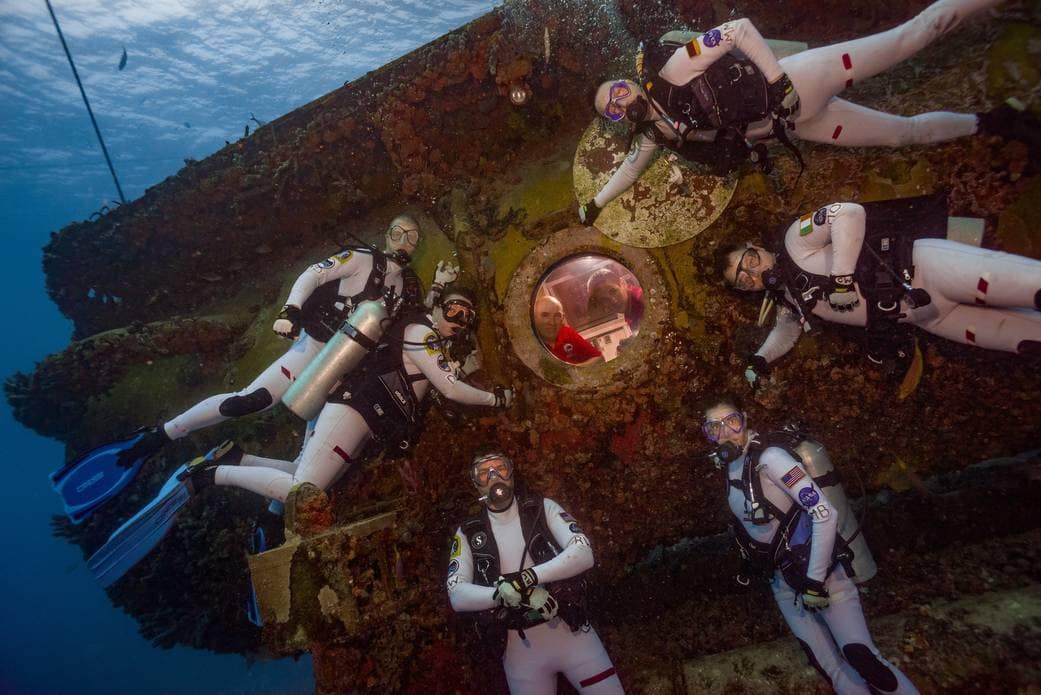 When communicating on Mars, a light-weight and energy-efficient communications system will be essential for astronauts to conduct surface operations and make scientific discoveries.
By designing and building a prototype communications system that uses light to send data, a team of Embry-Riddle Human Factors students were part of the 16-day NASA Extreme Environment Mission Operation (NEEMO) 21 that began on July 21. During the mission that takes place at the Aquarius Reef Base in Key Largo, FL, students assisted a crew that lives in an underwater space habitat 3 miles from the coast of Key Largo and 60 feet under the water's surface.
The mission entails long days spent in a mission control room to assist a four-person crew of aquanauts as they perform complex tasks such as assembling coral tree nurseries, simulating space walks and testing software for managing operations. Led by a team of Embry-Riddle students, the aquanauts will test a communications system that students have spent the last year building. By partnering with Micro Aerospace Solutions, a Melbourne-based company that designs systems for satellites, students designed a prototype transmitter and receiver that uses uses light to send data. The mission involves sending three different colors of LED light transmitted at different distances to find the optimal color and range. By determining the most receptive color, scientists and engineers will have data to design an LED-based communication systems for extreme environments. A laser-based system rather than a traditional radio-based system would provide a higher data bandwidth for surface operations on Mars or asteroids and offer smaller size, weight, and power requirements.
Embry-Riddle has now been part of two NEEMO missions.
"We have engineers and people from NASA who are willing to drop everything and help us and are equally invested in this mission," said Embry-Riddle Human Factors doctoral student and project lead Kati Anglin. "I think our students need to see this and understand everything that can happen during a mission. I've just seen the surface but I've already learned so much."
Nicole Stott, ERAU alumna and NASA astronaut who was a member of the NEEMO crew in 2006, was instrumental in securing the NEEMO partnership for the university. In 2014, students partnered with Teledyne Oil & Gas to construct a fiberglass structure that the aquanauts installed at the reef base.
"This type of real extreme environment-based mission provides the best analog for flying in space, and it provides boundless opportunities for applied research for students from all of the different colleges across all campuses of ERAU," Stott said. "My hope is that the ERAU participation will continue to grow and that the university will continue to demonstrate the talents of our students and faculty through real operational challenges like NEEMO."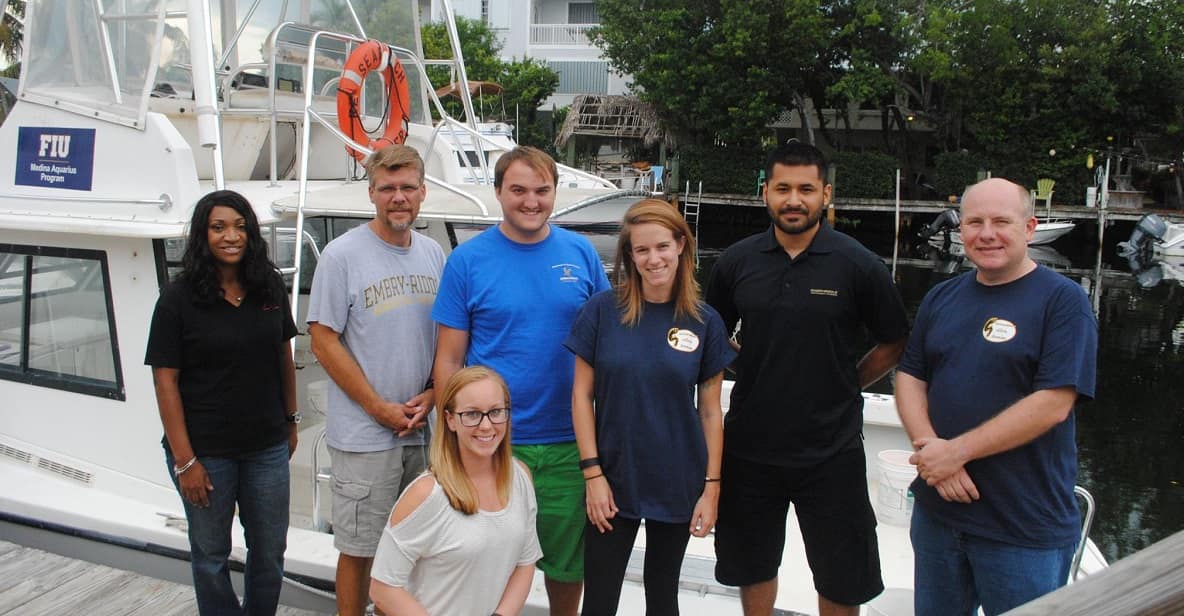 Taking part in a simulated mission in an extreme environment requires improvisation and problem solving when equipment issues arise. Students also wrote procedures for the mission to be conducted.
Human Factors Professor Jason Kring, who led the team of students, said that an underwater mission presents risks that require additional troubleshooting and planning.
"This is being run very much like a space mission," he said. "This is a big training mission that is also collecting data. The crew gets to live in an enclosed environment and the mission is able to simulate a lot of planetary surfaces because you can weigh divers to simulate microgravity or gravity on Mars. They really get a sense of what it's like to be in those environments."
Much like an actual space mission, one of the challenges of preparing for a NEEMO mission is not being able to test equipment in an environment similar to the Aquarius Reef Base prior to the mission. To prepare for NEEMO, students used Embry-Riddle's 14-foot pool to test the system's transmitter and receiver, and did not know exactly how the system would perform 60 feet underwater until the mission took place.
"We are involved in a variety of communications systems and this was a unique opportunity," Micro Aerospace Solutions President Don Platt said. "We have a long history of working with students and universities and this type of system could open up new markets and make it easier to communicate in extreme environments."