Student Researcher Works Toward Greater Retention of Women in Aviation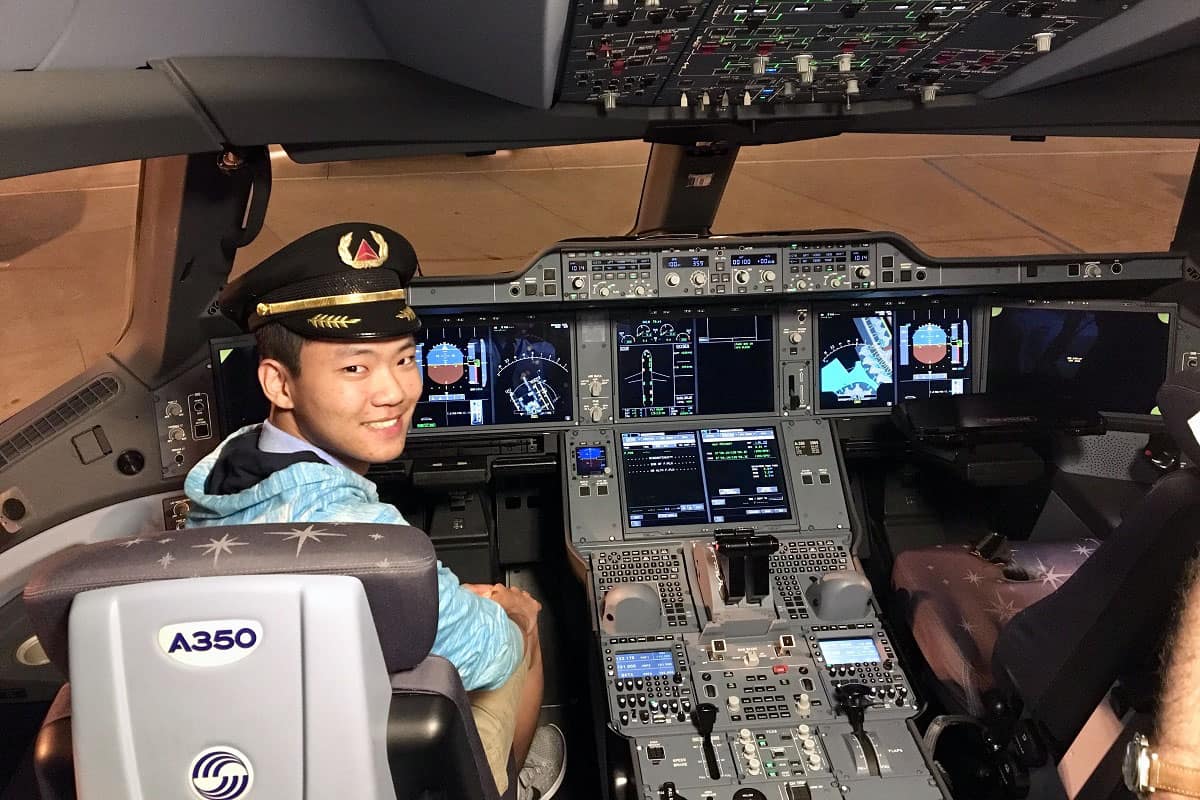 Despite the growing prevalence of diversity and inclusion movements nationwide, the population of minority women in aviation remains underrepresented. Recent Aeronautical Science graduate Eugene Kim ('21), however, is trying to shine a light on that disparity as well as the myriad of opportunities available in the industry for workers of any gender identity.
In research recently published in the Collegiate Aviation Review International, Kim asked flight students who identify as minority women about the factors that have affected their success in a four-year aviation degree program. His second publication, which specifically explores the impact of faculty support on female aviators, will be published by the International Journal of Aviation Research in October.
The trend for pilot demand was on the rise leading up to the global pandemic of 2020, and as the industry recovers, I predict the number of women [in the field] will surge upward.
The survey-based research, though small-scale and preliminary, is important in light of the current shortage of highly skilled professional aviators: Research by Boeing suggests that the industry will need 763,000 new pilots and 739,000 additional technicians by 2039. This is why major airlines, and particularly the military, are working hard to tap more of the potential talent pool. As of 2020, only 7 percent of all U.S. commercial pilots were women, and a much smaller fraction of those pilots were minority women.
"As someone who identifies as a racial minority member in society, I found it interesting that I was still part of a majority group in this industry, in terms of gender," said Kim, who minored in Airline Operations and International History. "It motivated me to pursue research that would allow us to hear the perspective of female minority flight students."
A native of Seoul, South Korea, Kim conducted much of his research virtually, and he was surprised by the number of positive comments from students about the support system they have at Embry-Riddle.
"What I had anticipated was the need for improvement to the faculty-student relationship, especially with the gender and cultural differences," he said. "There is still room for improvement, of course, as is the case across the industry, but it was nice to hear that these students were gaining the most out of their experience."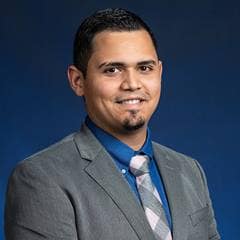 Dr. Jorge L.D. Albelo, assistant professor of Aeronautical Science (Photo: Embry-Riddle/Daryl Labello
According to his findings, minority students saw the keys to their success as hinging on open communication between student and faculty, a sense of community on campus and positive faculty support.
"I was surprised at how many students were not intimidated by the sheer differences in number represented on campus, in both student and faculty demographics," Kim said. "It's encouraging that these minority female students are taking on the challenge and really pushing themselves to succeed. They are becoming the leading role models in this industry."
During his time at Embry-Riddle, Kim participated in various inclusion initiatives, including the Travelers Executive Group, which promotes diversity by traveling the world with a group of international students. He was also involved in clubs with diverse memberships — "so it was encouraging to conduct this research knowing that my peers and friends would be the direct subjects impacted by the issue," he added.
"Eugene has been dedicated to addressing the gender disparity in the aviation field," said Kim's advisor and research co-author Dr. Jorge L.D. Albelo, assistant professor of Aeronautical Science. "As a result of his dedication and commitment, he received the Aeronautical Science Chairman Award."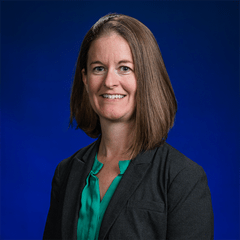 Nicola O'Toole, assistant professor of Aeronautical Science (Photo: Embry-Riddle/Daryl Labello)
Awarded by department leadership, the Chairman Award recognizes students who have excelled in their programs in unique ways. For Kim, his published work and extracurricular efforts made him an obvious choice. Since graduation, he has worked toward gaining his Certified Flight Instructor certificate and intends to go to graduate school to earn a master's degree in Aviation, with a specialization in Aviation Education Technology.
More Work to be Done
Also an alumnus, Albelo ('15, '17) is additionally collaborating with professor/alumna Nicola O'Toole, assistant professor of Aeronautical Science, on research exploring graduating seniors' perspectives toward the integration of diversity and inclusion initiatives throughout the aviation industry. Their findings will be presented to the University Aviation Association this October.
The research, according to Albelo, focuses on inclusive teaching and dynamic lecture strategies that will enable educators to reflect on critical consciousness, be mindful of implicit bias and handle resistance while fostering a safe space.
"My current teaching philosophy is centered on introducing diversity and inclusion concepts in all my classes, exposing our students to difficult conversations but keeping the dialogue grounded on current research and not personal worldviews," Albelo said. "For me, diversity and inclusion is about allowing others to thrive and grow as individuals."
For both Albelo and Kim, a continued commitment to these initiatives is bound to pay off.
"There has been an increase in gender and racial awareness around the globe and, from my research, many organizations supporting women in aviation and STEM fields are growing in size and outreach," Kim said. "The trend for pilot demand was on the rise leading up to the global pandemic of 2020, and as the industry recovers, I predict the number of women [in the field] will surge upward."