Student-Led One Eagle Project Festival Promotes Diversity at Embry-Riddle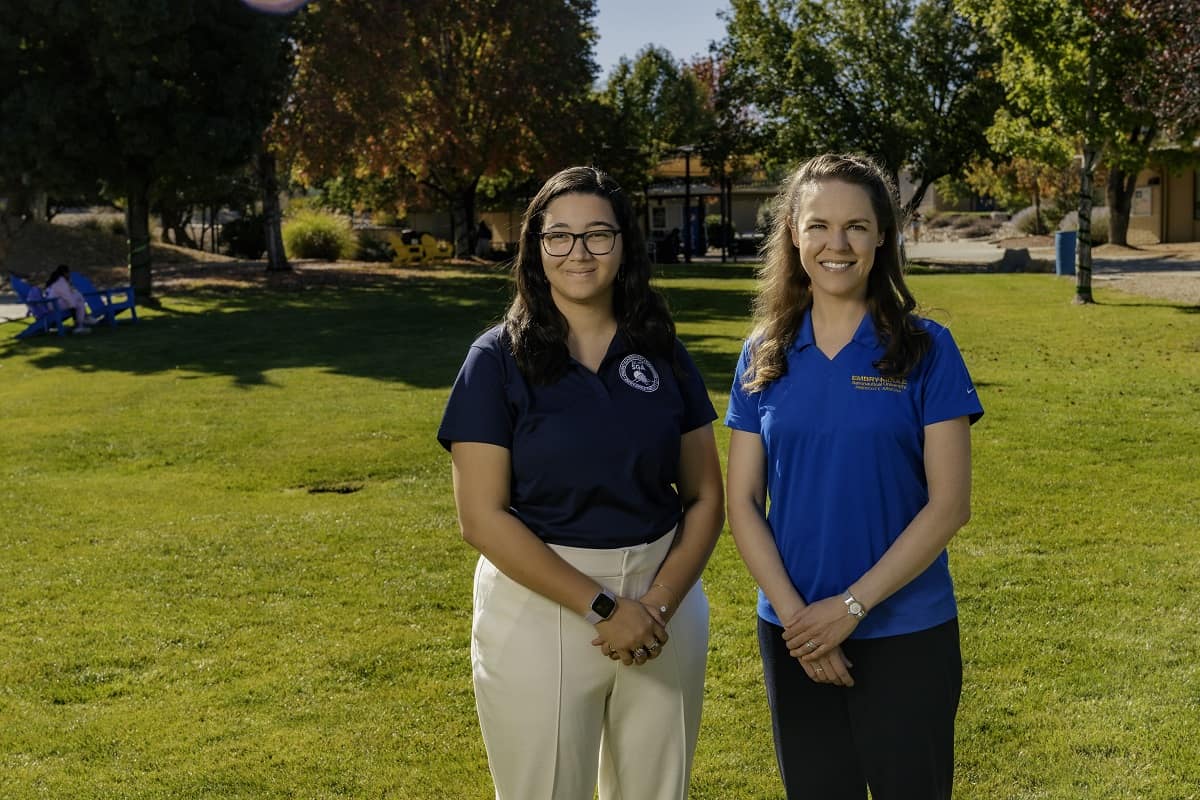 Embry-Riddle Aeronautical University sophomore Liv Ordoñez has a passion for Mathematics and Aerospace Engineering — and for community service.
"I've always had a desire to help others for as long as I can remember. There's something personally rewarding about having a direct hand in making someone's day even just a little better," Ordoñez said. "In a world where I can be anything, I will always strive to be the compassion I wish to see."
As the Diversity, Equity and Inclusion (DEI) Student Life representative in Embry-Riddle's Prescott Campus Student Government Association, Ordoñez is committed to fostering unity among her fellow students.
"As a member of multiple minority communities," Ordoñez said, "I saw the value in what a DEI representative could bring to the campus community as a whole: an opportunity to be a bridge for all students to better understand and support one another."
Ordoñez is Hispanic and a member of the LGBTQ+ community. She grew up in Ridgefield Park, New Jersey, about 20 minutes from New York City, where the rest of her extended family lived.
She is currently organizing the second annual One Eagle Project Festival, which will kick off at 11 a.m. on Friday, Oct. 27, in the grassy quad and pavilion area outside of the Student Union on the Prescott Campus. The event will offer food, games and fun, hosted by diversity organizations.
"The festival provides a great opportunity for students to meet our diversity organizations in person," Ordoñez said, adding that the event is being catered "to encourage attendees to stay, talk and build long-lasting positive memories with one another."
The Student Government Association and the Center for Diversity & Inclusion are co-sponsoring certain aspects of the festival. There will also be music, a professional face painter and a balloon artist to help contribute to the festive atmosphere.
Free shirts and stickers with the One Eagle Project logo will be available "so students can have a physical reminder of what they were a part of and, hopefully, then continue the project's mission in their day-to-day lives," Ordonez said.
"Liv and I have worked very closely since she became the DEI Student Life representative for SGA this year, including collaborating on the One Eagle Project," said DeeAnn Resk, director of the Center for Diversity & Inclusion on the Prescott Campus. "Liv is a smart, thoughtful and compassionate student leader who is interested in learning about others' perspectives and helping unite the student body, despite its differences."
The goal of the One Eagle Project is "to find what unites us all, specifically giving a voice to minority communities on campus while actively working against discrimination within our overall campus community," Ordoñez said. "I hope to further encourage the practice of hosting respectful conversations, as well as sharing individual experiences and values with one another that are unique to our lives and our communities."
Russell Griffin, Embry-Riddle's chief diversity and inclusion officer, lauded Ordoñez's involvement with the One Eagle Project.
"One Eagle is a wonderful representation of the ideals and ideas that bind our collective Embry-Riddle experience," he said. "In leading this effort, Liv embodies the spirit and energy of Embry-Riddle and gives all of us a source of pride and connection. I look forward to being part of the conversation."