Steve and Lynn Walter Make Planned Gift to Support Astronomy and Flight Students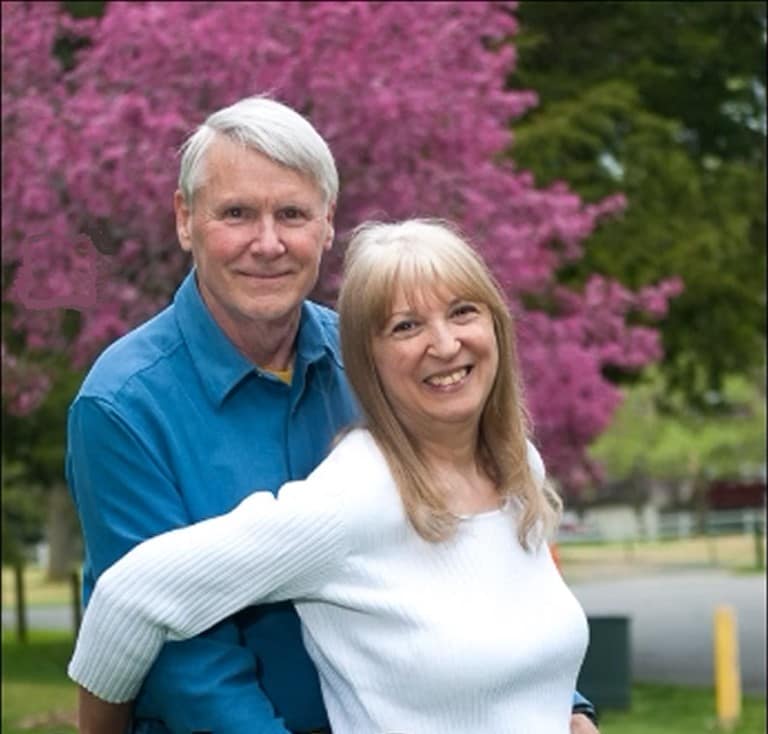 Steve Walter spent his career supporting spacecraft as a flight engineer at NASA Goddard Space Flight Center in Maryland.
In his free time, he pursued his other passion – flying.
"I prefer space sciences, but I always wanted to be a pilot, too," says Steve, who had his private pilot license and started flying more than 30 years ago. "So they kind of merged together really well in my career."
That lifelong interest in space and aviation, combined with a desire to help others with their education, inspired Steve and his wife Lynn Walter to make a planned gift to Embry-Riddle.
The couple, who live in Palm Coast, Florida, are creating the Steve and Lynn Walter Flight Training Scholarship and the Steve and Lynn Walter Astronomy Scholarship for students at the university's Daytona Beach Campus.
"We respect students who are trying to work their way through school," says Steve. "And if they need that little bit of extra help, then we wanted to try to do something about it."
Space and Flight
Steve, who grew up in Maryland, got interested in aviation and space after seeing manned space missions as a child. An older cousin Tom Ryan, who worked for NASA and was a pilot, served as a mentor to him when he was growing up.
"I love flying," says Steve, who is no longer a pilot for medical reasons. "It was a big freedom for me and very enjoyable. I still fly with others."
He says he also likes flying – in addition to scuba diving and riding motorcycles – for the three-dimensional aspects of these activities, which are similar to his work supporting spacecraft. Steve, who has an astronomy degree from the University of Maryland, focused on celestial mechanics and how objects move in outer space.
"With motorcycle riding, I liked learning how to bend into curves and keep myself balanced," he says. "Getting from one point to another – that is what has always fascinated me."

Steve Walter with Tom Paradis ('74), wearing an ERAU sweatshirt, and the experimental plane Paradis built.
Giving Back
Steve became aware of Embry-Riddle years ago from his cousin and mentor Tom Ryan and alumnus Tom Paradis ('74), a fellow aviation enthusiast who built his own plane. Paradis, who also worked at Goddard, and Steve were members of the NASA/Goddard Flying Club together for many years, which Paradis helped create.
"We became good friends when we were working at Goddard," Steve says. "Tom had graduated from Embry-Riddle and spoke highly of the school."
Paradis said he was "flabbergasted," when he recently found out about Steve and Lynn's gift to his alma mater, but he is delighted that current students will be supported in following their aviation and aerospace dreams.
"Embry-Riddle did a fine job of preparing me for the pursuits that I loved," says Paradis. "And I think with Steve, maybe some of the enthusiasm that I had for the university evidently rubbed off on him."
After Steve retired in 2017 and moved with Lynn to Florida, he found Embry-Riddle was part of his community and full of students like him – looking to pursue a career in space and flight – and in need of help funding their education.
"As a private pilot, I also know how expensive flight time is," Steve says.
Steve and Lynn, who is a retired University of Maryland online course editor and writer, both benefitted from scholarships when working their way through college, so they were happy to help someone else.
"We were very grateful for the scholarships we received, and we understand how helpful scholarships are in trying to meet your goals," he says. "We're sure we would not be here today if we didn't have scholarship help in getting our degrees."