State of Florida, Embry-Riddle and Silver Airways to Provide Support, Career Pathway for Pilots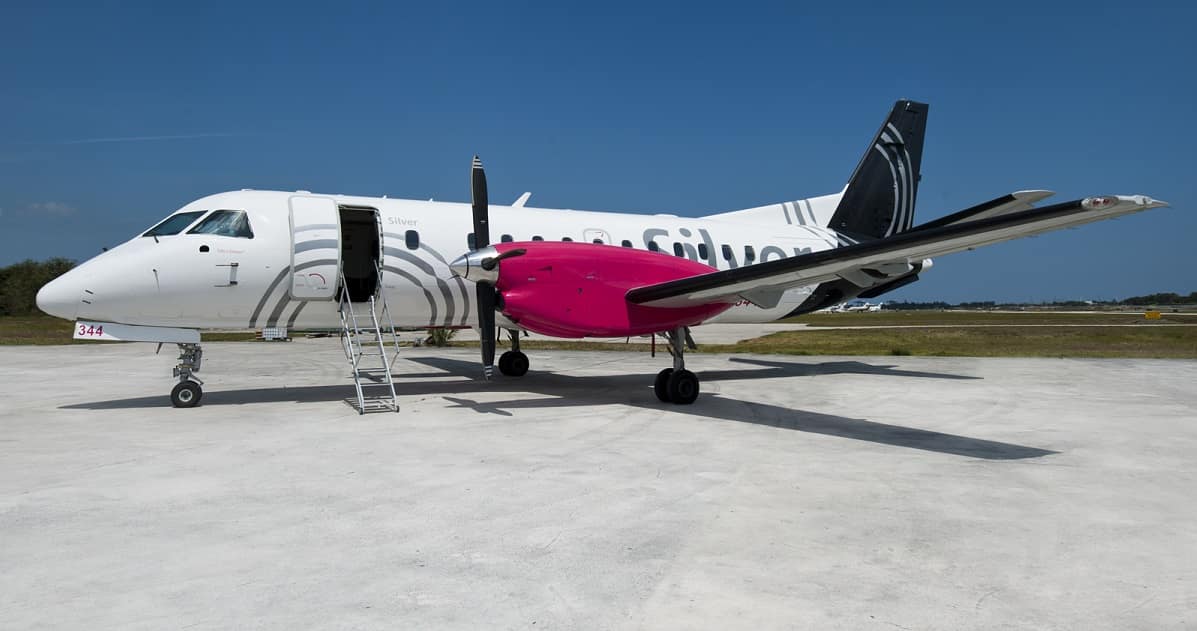 In a continuing effort to find solutions for the national professional pilot supply shortage, as well as support Florida's aviation economy and future, the State of Florida, Embry-Riddle Aeronautical University and Florida's hometown airline Silver Airways are partnering to offer financial assistance, additional training opportunities and a direct pathway to jobs at the Florida-based carrier.
The Professional Pilot Apprenticeship/Internship (PPAI) Grant program, a collaborative initiative launched by the State of Florida, Embry-Riddle and Silver Airways, focuses on increasing the level and number of potential pilots coming to the state to earn their undergraduate degree and professional pilot certifications.
According to the 2016 Boeing Pilot and Technician Outlook report, between now and 2035, the aviation industry will need to supply more than two million new aviation personnel worldwide including 617,000 commercial airline pilots – 112,000 in North America alone. Recent reports produced by the Department of Transportation state that airlines are carrying nearly 900 million passengers in the United States in 2015, a 5 percent increase from the previous year.
The grant, which could be offered to as many as 60 students, will require completion of an undergraduate degree at Embry-Riddle's Daytona Beach, Fla., Campus, and after satisfying academic and training qualifications for the grant would serve as flight instructors at the university. The grant then provides opportunities for these students to be offered jobs as professional pilots at Fort Lauderdale-based Silver Airways which operates more routes within Florida and between Florida and the Bahamas than any other airline.
Money to support the program is from a $2 million grant to the university approved earlier this year by Florida Governor Rick Scott's 2016-17 Florida First budget. A top priority of the Florida First budget is investments in science, technology, engineering and math (STEM) fields to prepare students in K-12 and colleges in the state for jobs in high-demand areas. Programs such as PPAI reiterate the state's goals of making Florida first in job creation as well as attracting and retaining the most skilled and diverse workforce.
All designated funds will be used to cover costs to the students, including certifications – Certified Flight Instructor (CFI), Certified Flight Instructor Instrument (CFII), Multi Engine Instructor (MEI), Airline Transport Pilot/Certification Training Program (ATP/CTP) – as well as hourly rates for the rental of aircraft, fuel, flight training devices (FTD), full flight simulators (FFS), all instructional materials and tests.
"As a global leader in aviation and aerospace higher education, Embry-Riddle is proud of its reputation for providing world-class, all-encompassing and comprehensive degree programs for our future pilots – and that includes the vital skills they need to be successful in their careers by offering the best in hands-on training in and out of the classroom," said Embry-Riddle Interim President Dr. Karen A. Holbrook. "An initiative such as this reflects the unfailing commitment by the State of Florida, the aviation industry and higher education to instill valuable, affordable and quality skills, knowledge, experience and opportunity to its future."
"This partnership with the State of Florida, Embry-Riddle and Silver Airways will provide students eager to become pilots with the financial support and a solid career pathway to fulfill their dreams and allow aviation to continue to thrive in our home state," said Silver Airways President and CEO Sami Teittinen.  "This Professional Pilot Apprenticeship/Internship Grant program is yet another example of Silver's innovative initiatives to provide opportunities for pilots to advance their careers."
Benefits of the program extend beyond the immediate need to increase the quality and number of entry-level professional pilots in Florida. Expected future outcomes also include improving safety standards, reducing pilot turnover, and strengthening the airline industry in the State of Florida as a whole. 
---
Media Contacts:
About Silver Airways
As the airline of choice for Florida and the Bahamas, Fort Lauderdale-based Silver Airways operates more routes within Florida and between Florida and the Bahamas than any other airline. The airline averages over 120 daily flights to 26 destinations in Florida (including hubs in Fort Lauderdale, Orlando, and Tampa) and the Bahamas, and the Mid-Atlantic region from Washington-Dulles. Silver is a codeshare partner with JetBlue, United Airlines, and Avianca, and has interline agreements with American Airlines, Delta Air Lines, Alaska Airlines, Bahamasair, Hahn Air, Azul Brazilian Airlines, and All Nippon Airways. Silver operates a fleet of 22 highly reliable and fuel-efficient 34-seat Saab 340B Plus turboprop aircraft under its FAA Part 121 air carrier certificate. For more information, visit silverairways.com.