Space Tourism Course Challenges Future Business Leaders to Innovate, Collaborate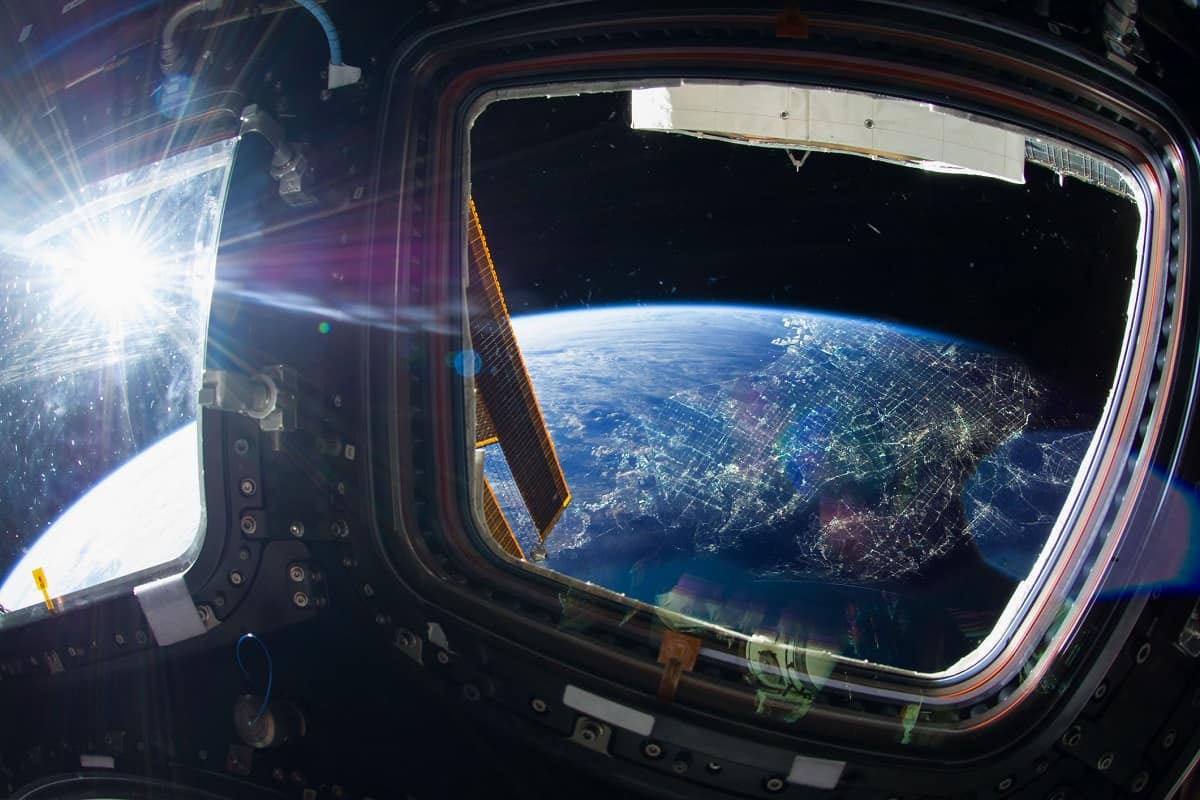 Dr. Robert Goehlich, an expert on Space Tourism and a faculty member with Embry-Riddle Aeronautical University's Worldwide Campus, remembers hearing predictions that commercial suborbital spacecraft built to accommodate tourists on short trips outside of Earth's atmosphere would be ready for launch in just one year. That was two decades ago. Anticipation surrounding this industry has never been in short supply — but, he said, with Virgin Galactic now close to completing construction on its second commercial spacecraft, the wait is nearly over.
"This is, of course, a big change, to not only have the vision to normalize space tourism but the goal to make it a reality," Goehlich said.
In preparation of this industry shift, one that will make spaceflight available to civilians instead of specially trained astronauts, Goehlich designed an EagleVision course offered through Embry-Riddle Worldwide's College of Business. One of the main building blocks of the class is an interactive Space Tourism Market Simulation covering various disciplines throughout the industry, including economics, rocket engineering, design, laws, ethics, art and more. Students role-play eight different positions within the market, such as the commercial spacecraft operator, the tourist, the marketing agency, and so on. Goehlich designs scenarios for the students to work through. Each scenario requires student research, collaboration, team meetings and innovative problem solving. He also brings guest speakers in each term — past guests have included Alan Ladwig, former manager of the NASA Space Flight Participant Program, and Japanese astronaut Koichi Wakata.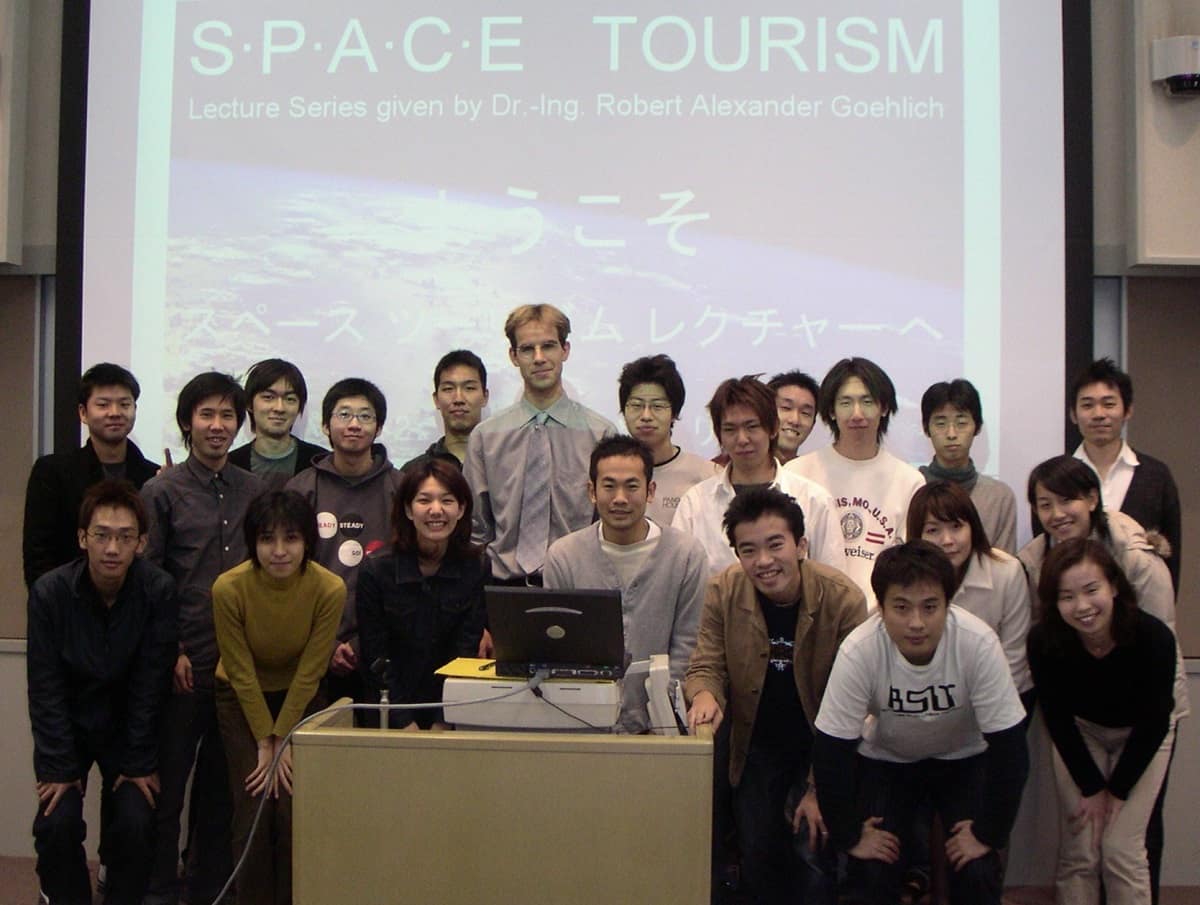 Dr. Robert Goehlich lectured on space tourism during his time teaching at Japan's Keio University. (Photo: Robert Goehlich)
"Students sometimes only take a class because they need the credits, but with this course, many are just fascinated by the topic," he said.
The field continues to inspire and motivate Goehlich, as well. In addition to the opportunities for exploration that space tourism offers, he foresees sustainability benefits.
"Because development and maintenance costs are so high, reusable systems only work with high annual launch operations," he said.
As space tourism continues to emerge, however, and civilian trips to space become routine, investments will be redirected into reusable rockets. No more will the launch of a single satellite require the use and disposal of a single rocket.
"It's a big waste, but with reusable systems, we don't have that problem," Goehlich said.
Making the course available through video conferencing technology could also help to popularize the field of study by expanding its availability throughout the globe, helping to develop the next generation of industry workers, said Goehlich, who also teaches Space Mission & Launch Operations, as well as Space Habitation and Life Support Systems, through Worldwide's College of Aeronautics.
"It's a great technological opportunity," he said. "Students can join from anywhere in the world: one in France, one in the United States and I can teach the class from Germany."
Ultimately, though, Goehlich's curriculum aims to embrace progress, both on a micro and macro scale. By focusing on project management and operations, the course allows students to envision a safer, environmentally friendlier and more affordable market, as described in the textbook Goehlich authored for the course, Textbook of Space Tourism.
Additionally, space tourism is an industry that requires workers with increasingly sophisticated technical, business, political and legal talent, according to Dr. Maneesh Sharma, dean of the Worldwide Campus College of Business.
"Classes like professor Goehlich's play an important role in building excitement and energy around this industry," he said. "By exposing students to the various functional areas of space tourism in this course, Embry-Riddle is playing a critical role in helping to prepare future leaders for this industry."
Once prepared, these leaders will work to make recreational space travel a reality — and with it, achieve greater global connectivity.
"The chance to go to space is becoming a reality for a much larger population, and I see the big advantage to that," Goehlich said. "People who travel to space have a much larger perspective on the Earth as a collective whole. I think for society, that is a benefit for the development of humankind."
Read more about space tourism and Dr. Goehlich's goals for his course.