Singapore student makes waves with nautical successes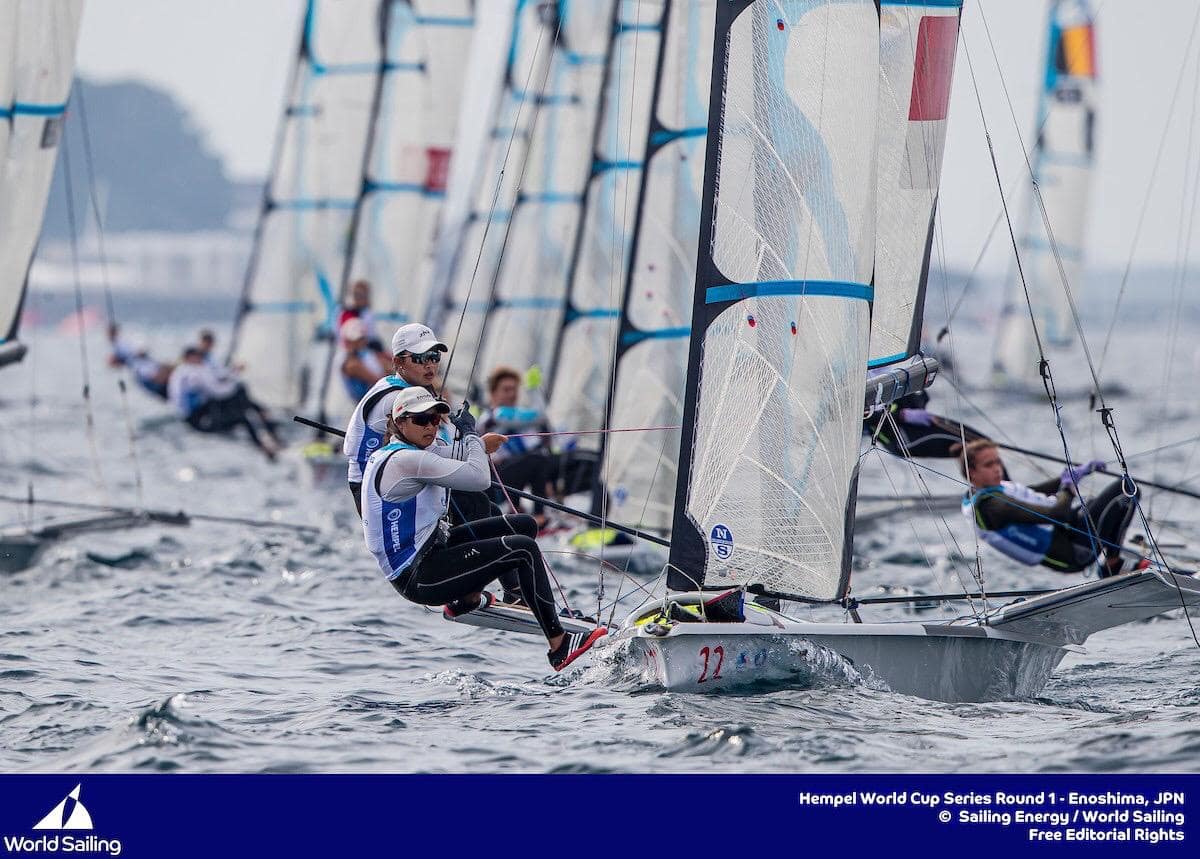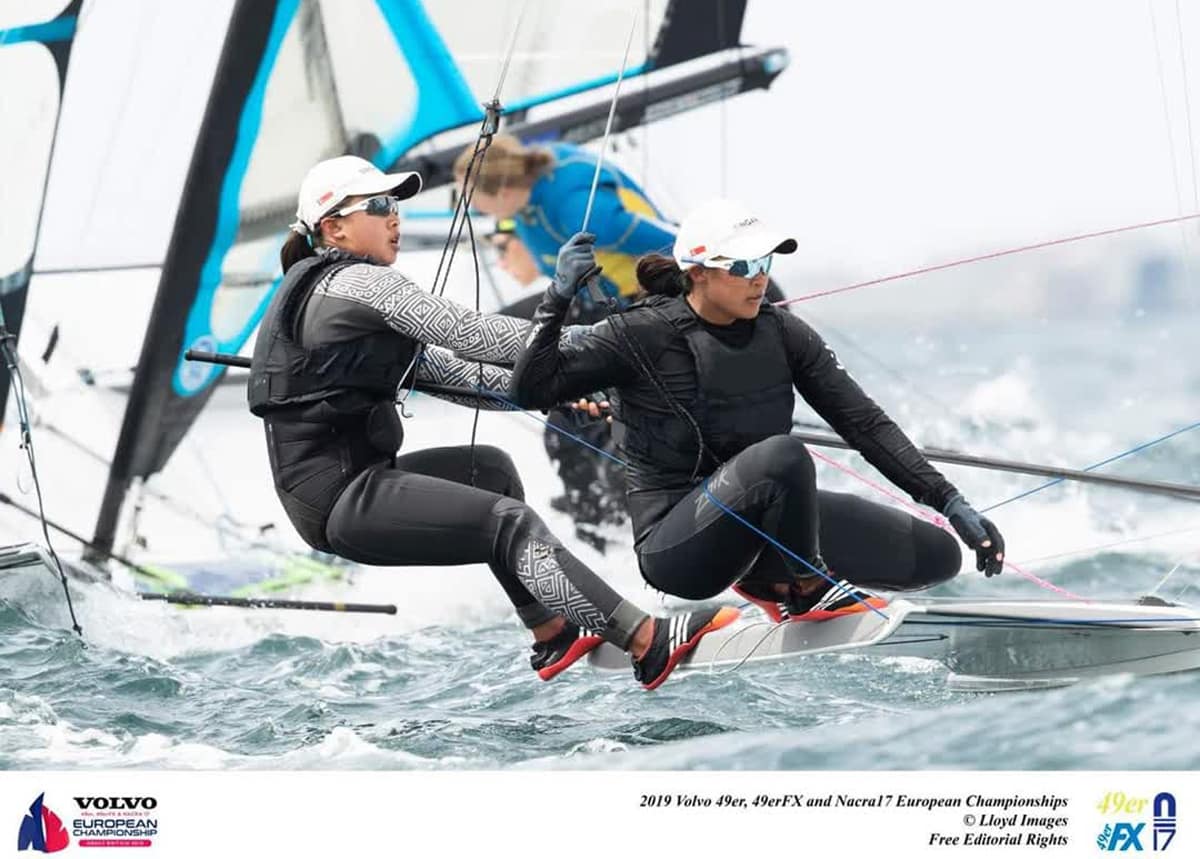 For Cecilia Low ('23), the sea and the sky hold a powerful allure—and mastering what it takes to thrive in both environments has become her lifelong passion.
Low is currently pursuing a Bachelor of Science in Aeronautics degree at Embry-Riddle Aeronautical University's Asia Campus, aiming to launch her aviation career.
"I hope to join the aviation industry and learn and grow to find what I want and like to do," said Low, 30.
When it comes to the water, Low's specialty has been winning medals in world-class sailing competitions. She and her sailing partner Kimberly Lim won gold at the 2018 Asian Games in Jakarta and earned a 10th place finish at the Tokyo Olympics, a spot they qualified for thanks to a 15th place finish at the World Championships in New Zealand.
"Being an Olympian serves as a constant reminder of the amount of effort and time it takes to compete against the finest in the world," Low said. "Olympians possess various characteristics that we may learn along the route, such as tenacity, perseverance and adaptable skills as a sailor. I consider it a great pleasure to be able to fly the Singapore flag high and represent the nation proudly."
For their sailing successes, Low and Lim were nominated for The Straits Times Athlete of the Year honor, which recognizes Singaporean athletes who "defied the odds, injuries and the pandemic to chase their sporting dreams, setting new standards of excellence for others to follow."
Low said she was "thrilled to have been nominated for this award."
Being a world-class competitive sailor takes a physical, emotional and mental toll and demands total commitment. Low and Lim plan to compete in the 2022 Asian Games in China and are still eyeing a potential attempt at qualifying for the 2024 Olympics in Paris.
But wherever the winds take her on the water, Low also remains deeply devoted to her aeronautics studies and she is excited about the opportunities Embry-Riddle can provide for the future.
"Aeronautics sparked my curiosity because of its similarities to sailing, and I pursued a similar diploma after secondary school at the Republic Polytechnic," she said. "I thought Embry-Riddle would be a good fit for my interests and would assist me in pursuing a career in aviation."
Low said the instructors and staff at Embry-Riddle Asia have helped her manage her studies and her demanding sailing schedule, something for which she is grateful.
"They have been accommodative by adapting the timeline of assignments with my schedule of traveling for competitions in my sporting career, which has been quite beneficial," she said.
Although training and competing take up the bulk of her time, Low is still managing to enjoy her Embry-Riddle experience, mainly because of the people she's sharing the journey with.
"My classmates are the reason I enjoy going to school," Low said. "They are a caring bunch of people, and I am fortunate to have met them. They have also been the most valuable resource in helping me succeed. They are a wonderful group who make it enjoyable to be in class. They also provided updates on the assignments discussed in class."
As she looks toward a future that will undoubtedly include wings and water, Low is happy she chose Embry-Riddle to pursue her passion for the sky.
"It has provided me with advice and courses that will assist me in pursuing a future in aviation," she said.