Service Members Transition from Military Successfully Thanks to SkillBridge Program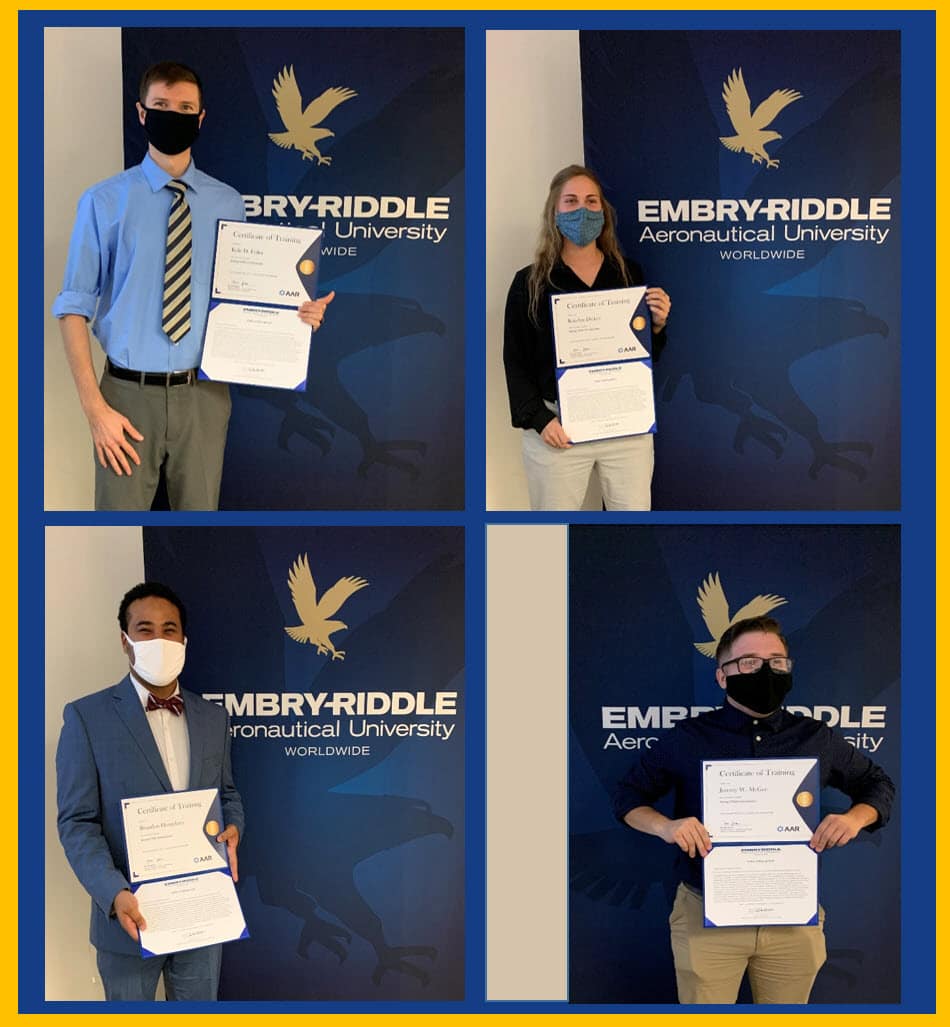 Kyle Feiler wanted to pursue a career in aviation, but there were obstacles — mainly, he said, "no experience, college or connections." So he joined the military.
"I saw joining the Navy as an aviation electrician as a great place to start," he said. "I signed a four-year contract, joined as an E1 recruit and finished my enlistment as an E5 petty officer second class."
At the end of his military tenure, however, Feiler, like many transitioning service members, faced a similar question: What's next? That led him to the Aviation Maintenance Technology (AMT) SkillBridge Program.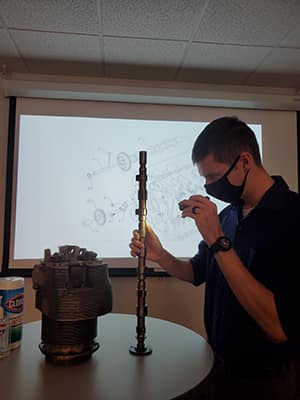 Kyle Feiler served four years in the U.S. Navy. After participating in Embry-Riddle's nine-week AMT SkillBridge Program, he's received several job offers outside of the military. (Photo: Kyle Feiler)
"I needed help to translate my military experience into something I can use for a civilian career," he said. "The program exceeded my expectations, giving me a head start on my bachelor's degree and multiple job offers across the country."
Feiler's story is similar to 44 others who have participated in SkillBridge since its launch in 2019, when Embry-Riddle Aeronautical University partnered with AAR, Pratt & Whitney, Northrop Grumman, Lockheed Martin and StandardAero to create a pathway to high-paying jobs for transitioning military members.
A nine-week program, AMT SkillBridge has hosted four cohorts in total, recording a 100% completion rate — with every participant also receiving at least one job interview. Embry-Riddle's Worldwide Campus recently submitted its first-year report to the Office of the Secretary of Defense, detailing the program's success.
The completion of two more SkillBridge cohorts in November — one in Fort Carson, Colorado, and another at Camp Lejeune/New River, North Carolina — will put the program at six cohorts and an additional 17 served in just over one year, according to Angela Albritton, director of Embry-Riddle Military Relations and Strategic Initiatives.
"We work very closely with our industry hiring partners to ensure that graduates receive at least one offer of employment," said Albritton. "Participants receive technical training, mentorship and a number of opportunities to network with our hiring partners."
Another SkillBridge graduate, Jeremy W. McGee, reinforced the benefit of those services. An avionics technician with the Navy for four years, he especially appreciated the networking opportunities provided by the program.
"You kind of have to learn as you go, because school doesn't teach you everything," he said. "Everything hands-on helps."
The program, which includes training in topics as diverse as aircraft type to resume-building, is currently hosted at five locations throughout the country, with new locations set to be added in 2021. Although meant for transitioning military members and veterans, the program also encourages spouses to apply. Participants are not required to have aviation backgrounds.
According to Embry-Riddle Worldwide Campus Chancellor John R. Watret, who cited The Boeing Company's Pilot and Technician Outlook report, which projects a need for 739,000 new technicians worldwide between 2020-2039, SkillBridge is all about filling a pressing need in the aviation industry.
"Aviation is not immune to the economic impacts of Covid-19, but there remains clear opportunity for those looking to enter the field," he said. "The future is still very bright for aspiring aviation technicians, as well as pilots, and programs like these get them one step closer to achieving their dreams."
That sentiment is echoed by Feiler.
"The military gave me experience in aviation maintenance, but I have the SkillBridge program to thank for the push to start my bachelor's degree, the connections and the multiple job opportunities available to me currently," Feiler said.
Learn more about the AMT SkillBridge program, and request additional information.
Posted In: Aviation | Institutional News